Diving and the Maldives go hand in hand – it's written in the name! Made up of 26 Atolls (ring-shaped reefs), this is the perfect locations for a variety of dives lending themselves to complete beginners or advanced divers. The Atolls are made up of over 1000 islands though only a few of them are registered tourists islands meaning prices for these luxury and rare islands can be expensive. If you are on more of a budget, it is still possible to enjoy all the that the Maldives sea (and land) has to offer by saying on a LiveAboard (a bit like a cruise) which is also a great way to see many different parts of the country and experience a variety of dives. Make sure you book far in advance as these boats book up quickly!
When is the best time to plan your trip if diving is at the top of your itinerary in the Maldives? Luckily there are great diving spots available to see the most fascinating sea life all year round. That being said, the months of December to March are by far the best for visibility. By May there is a reduction in visibility due to the high plankton density in the area though this attracts plenty of Manta Rays and Whale Sharks so if they are on top of your list to see, then May is the best month.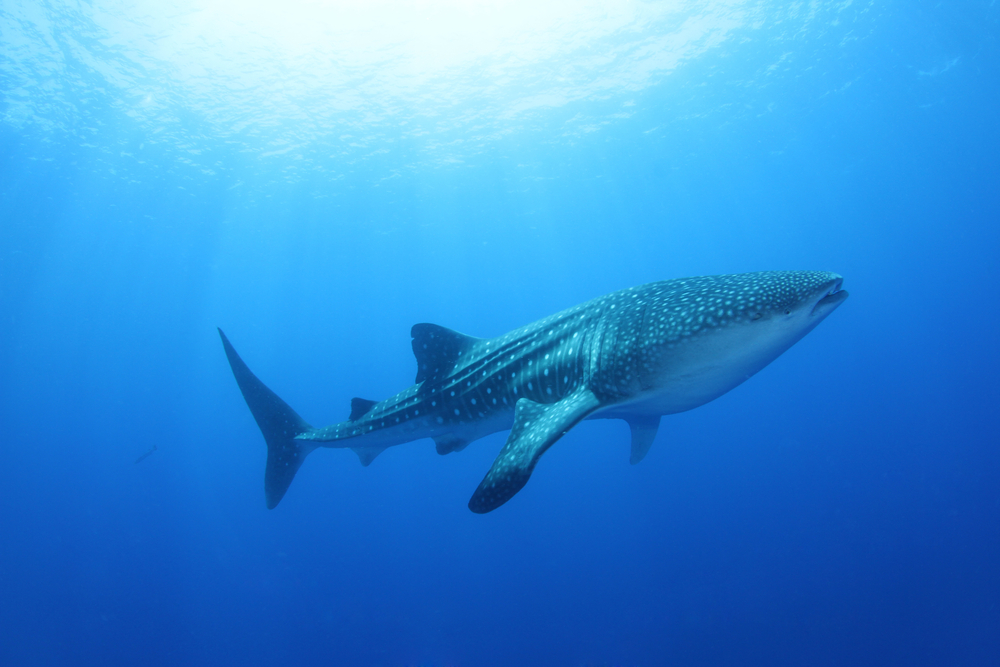 For no experience necessary: Sun Island, south Ari Atoll
The Maldives is renowned for being one of the best destinations in the world to swim with whale sharks but what you may not have known is the place best in the Maldives to swim with these magnificent creatures is actually one where no previous diving experience is necessary! For the best chance to spot them, head to Sun Island the week leading up to a full moon where swimming with whale sharks can be enjoyed by both snorkelers and shallow divers.
For beginner divers: Banana Reef, North Male Atoll
If you have a love for diving, you are sure to have heard of Banana Reef which was the country's first internally famous site and put the Maldives well and truly on the map. Now a protected marine area, it boasts all that one would wish to see on a dive. From incredible scenery of bright colourful corals, caves and overhangs to fascinating sea creatures from sharks, napoleon wrasse and sea turtles, all to be viewed in crystal clear waters!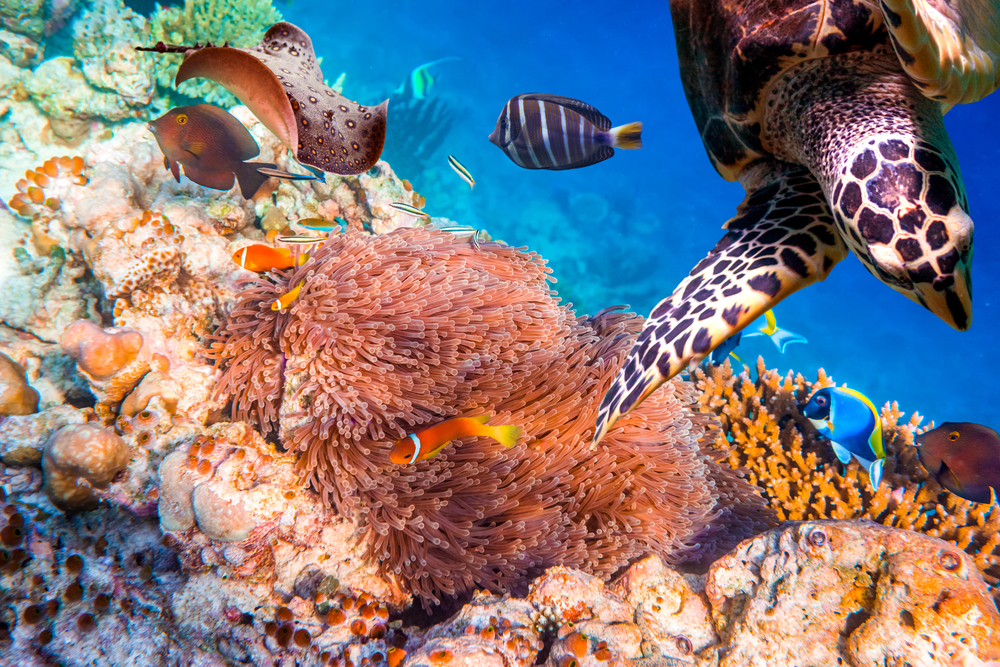 For intermediate divers: Kuredu express, Lhaviyani Atoll
Kuredu express is an amazing spot for discovering a variety of sea creatures all in one place. It's a dive for intermediate divers who can enjoy watching tuna, stingrays, eagle rays and barracuda ride the currents. They do so passing along a sandy channel featuring many terraces which make great viewing platforms. At the end of the dive you will be rewarded with incredible views of shallow yet very colourful reefs.
For advanced divers: Miyaru Kandu, Felidhoo Atoll
For those of you who are more experienced divers and particularly those who cannot get enough of shark sightings, Miyaru Kandu is the dive spot for you. Fun fact: "miyaru" literally means shark in the local language! This is by far the best site for both grey reef and hammerhead sharks on the islands. During this channel dive, with the reef on your right, you are also likely to spot plenty of dogtooth tuna and eagle rays.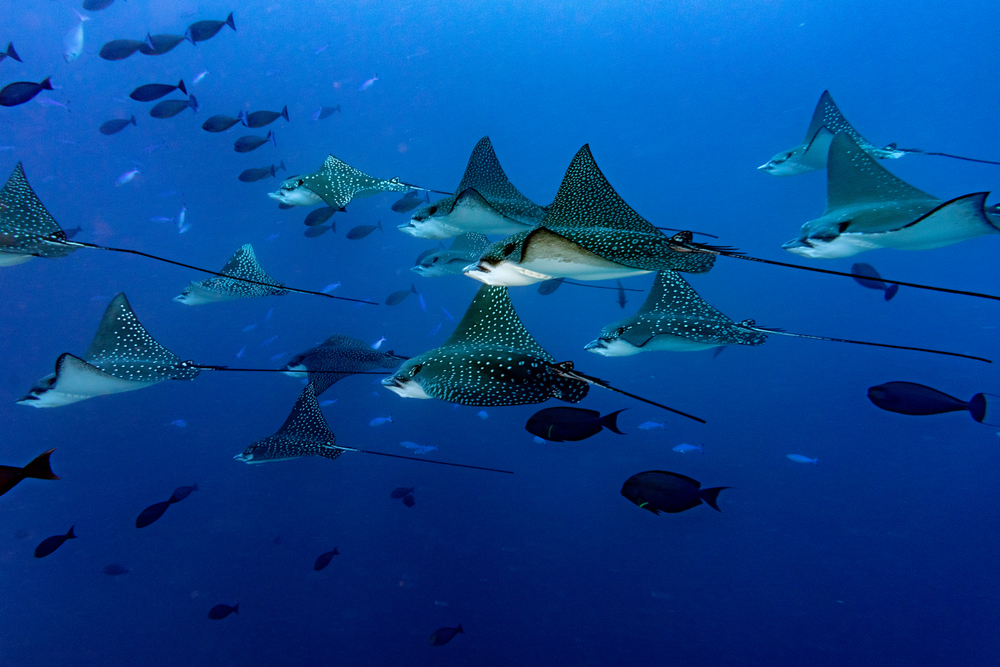 So whether you are a complete beginner, doing your PADI or a pro diver, there are plenty of sites in the Maldives to suit everyone! The beauty in these clear blue waters is indescribable and definitely something that you must visit for yourself! Have you been diving in the Maldives before? Which diving site was your favourite? We would love to hear from you on our Facebook or Twitter pages!