Whether you prefer to indulge in ice cream or enter a pasta-induced coma, Italian food is sure to tick at least one box for everyone and where better to taste these treats than the capital of Italy itself? When plenty of sightseeing is sure to tire you out, there will always be some delicious food waiting to revive you just around the corner in Rome.
The owners of Cesare al Casaletto, Leonardo Vignoli and Maria Pia Cicconi, mastered fine dining in both Italy and abroad but have brought their talent back to basics. Creating simple, delicious and truly Italian dishes, they feature all-Roman classics in their restaurant. The restaurant isn't trying to wow you with the latest trend but will simply blow you away with incredibly tasting dishes. It may not be close to any monuments but it is well worth the visit and you can always enjoy a post lunch stroll in the nearby public park, Villa Pamphili.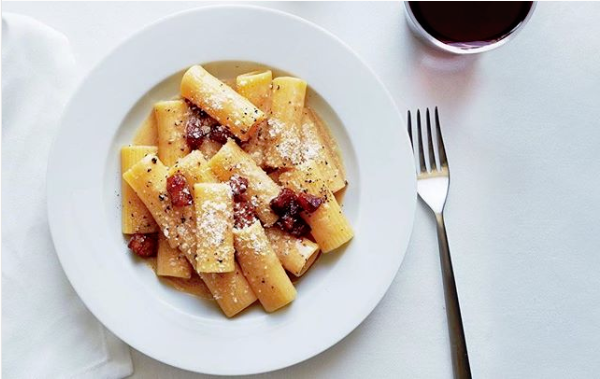 Photo credit @lapostavecchiahotel Instagram
For the best ice cream – Otaleg
Keen eyed readers  may have already spotted that the name of this establishment is actually gelato spelt backwards. One of our favourite things about Otaleg is that unlike many other ice cream places, you get to see the ice cream being made right in front of your very eyes. Watching this process is not only fascinating but it also reassures you of the top quality ingredients and care going into your favourite snack. Only using the highest quality ingredients such as Madagascar vanilla beans or Tonda Gentil Trilobata hazelnuts is what ensures the mouth-watering flavours of Otaleg's creamy ice creams. These flavours include Italian classics or new innovative flavours like 'Plum Dragon's Blood', so there is something to please everyone.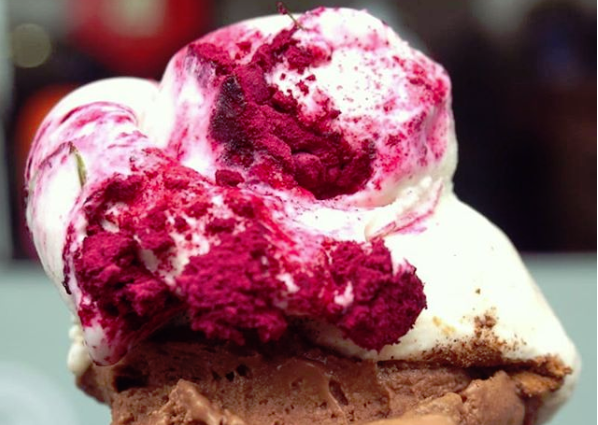 Photo credit @cosaporto.it Instagram
Pizza in Rome is coming into a "new wave" and no one is more creative when it comes to Italy's most popular food than Luca Pezzetta. His restaurant serves many new takes on pizzas – from "trrranch", sandwiches made with pizza dough, to pizza in teglia, pizza baked in sheet pans. All topped with many kinds of delicious cured meats and extravagant cheeses, it's hard to beat a pizza from L'Osteria di Birra del Borgo Roma. Couple these pizzas with the locally brewed cold beers or even a beer-based cocktail and you have the perfect evening in Rome.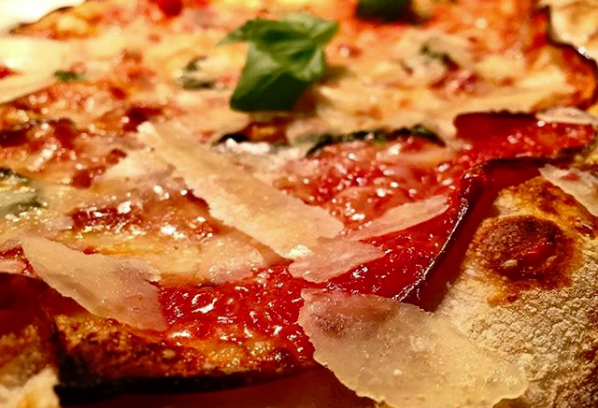 Photo credit @osteriabirradelborgo Instagram
For food with a view – Antico Arco
Ideally situated on Janiculum Hill between Villa Pamphili public park and the panoramic terrace of Fontanone, it would be hard to find a more picturesque place to wine and dine. Antico Arco specialises in contemporary cuisine which utilises seasonal ingredients for upmarket Italian dishes. From steak accompanied by chanterelle mushrooms and black truffles to hazelnut-crusted lamb fillet, each dish is carefully handpicked to ensure the highest quality of ingredients. Another bonus of this classy restaurant is that not only is it open 365 days a year, but it does not close between lunch through to dinner, unlike a lot of other restaurants in Rome.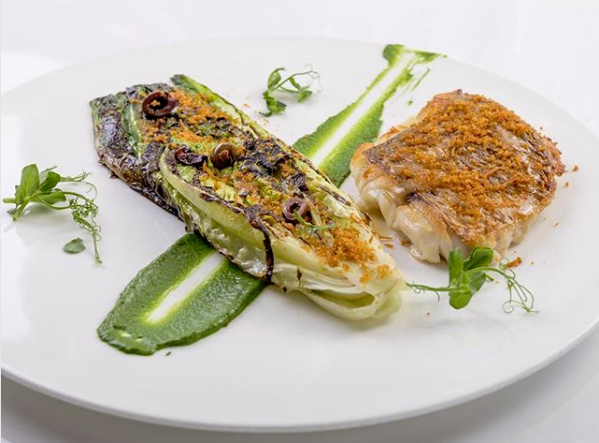 Photo credit @antico_arco_roma Instagram
There are thousands of amazing restaurants in Italy's capital and many create the most wonderful pasta dishes. One of our favourite Roman restaurants for pasta is Salumeria Roscioli. The menu here is extensive and all completely mouth-watering, but the real hero of the menu has to be the pasta dishes – namely the gricia, carbonara or cacio e pepe. This prestigious establishment is not a well-kept secret so be sure to book a table far in advance, preferably on the ground floor so you can be right in the centre of the buzzing atmosphere.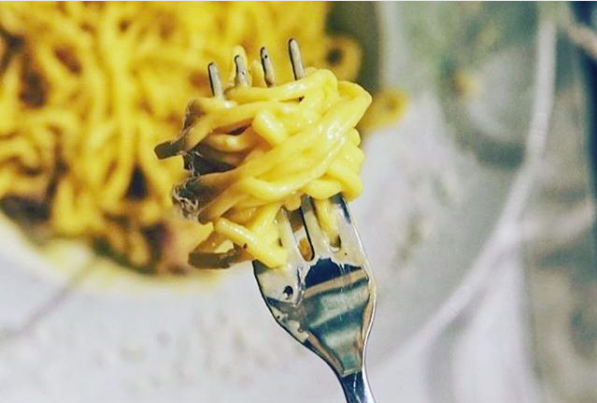 Photo credit @roscioliroma Instagram
We hope we have covered everyone's Italian favourite and given you some inspiration for your next trip to Rome. Have you been lucky enough to go to Rome before? Have we missed off your favourite restaurant off our list? We would love to hear from you on our Twitter or Facebook pages.