Toronto is filled with hidden gems and certainly isn't short of things to do. Not only is it close to natural wonders such as Niagara Falls, it also has plenty to see in the city itself. We've teamed up with Air Canada to bring you the very best things to get up to while you're there.
Shopping
It's no secret that Toronto is somewhat of a haven for shopping, boasting amazing shopping centres, designer shops for high-end luxury and vintage stores to nail that secondhand chic look! Head to The Yorkdale Shopping Centre, Toronto's premier shopping centre, which sits in the heart of the Greater Toronto Area and with over 270 stores, you'll be spoilt for choice. If you're after something a little more affordable, head to Queen Street – both East and West – where you'll be met with an abundance of vintage stores that are waiting to be discovered.
Sightseeing
You can spend a whole day sightseeing in Toronto. The landmark that dominates Toronto's skyline, the CN Tower is a must visit on your short break to Toronto. The tower is accessible to the public, where you can take a trip to one of the observation areas and witness stunning landscapes or you can simply appreciate it from the ground. The Royal Ontario Museum should also be on your bucket list, it has an international reputation for excellence and features major exhibitions from around the world. Head to Casa Loma, an extraordinary building which was constructed for the eccentric Canadian multi-millionaire, Sir Henry Pallatt; it features close to 100 rooms in total, including three dozen bathrooms! Visitors have the chance to take a look inside and explore its secret passages, 800-foot tunnel, tower and the five acres of estate gardens.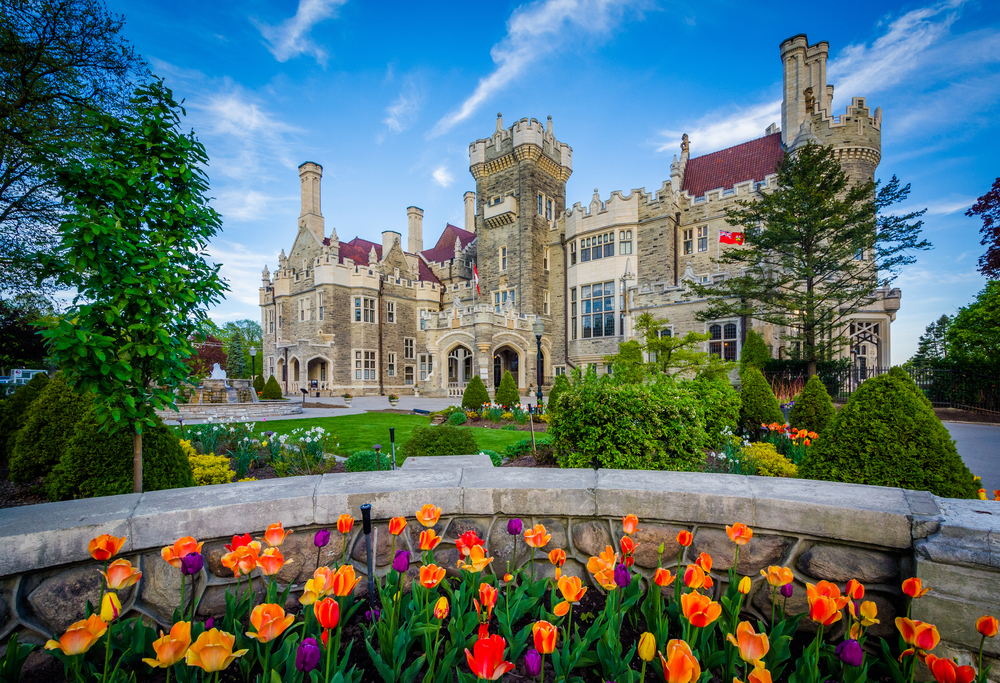 Toronto Islands
The Toronto Islands are a chain of small islands in Lake Ontario. They are popular with residents and tourists alike as they provide a perfect place for a quick getaway out of the city. You can get there by taking a 13-minute ferry ride from Downtown Toronto. The islands are connected by pathways and bridges so you can discover all of the islands while you're there – you can explore all of the islands in a day, with the total distance across all of them being around 5km. If you visit in the summer, then make sure you head to one of the beaches on the island, they make for a nice relaxing afternoon out of the city.
Niagara Falls
It's so easy to get to Niagara Falls from Toronto, you can either hire a car and take the scenic route down there yourself, or jump on a bus and visit that way. If you want to see the falls from all angels then take the Rainbow Bridge over to the US side. If you want to get up close and personal to the falls, there's an elevator that will take visitors to a lower (and wetter) vantage point behind the falls! Alternatively, there are plenty of boat tours around the falls which set sail every day of the week – if you are visiting Canada we would highly recommend visiting Niagara Falls, it really does have to be seen to be believed.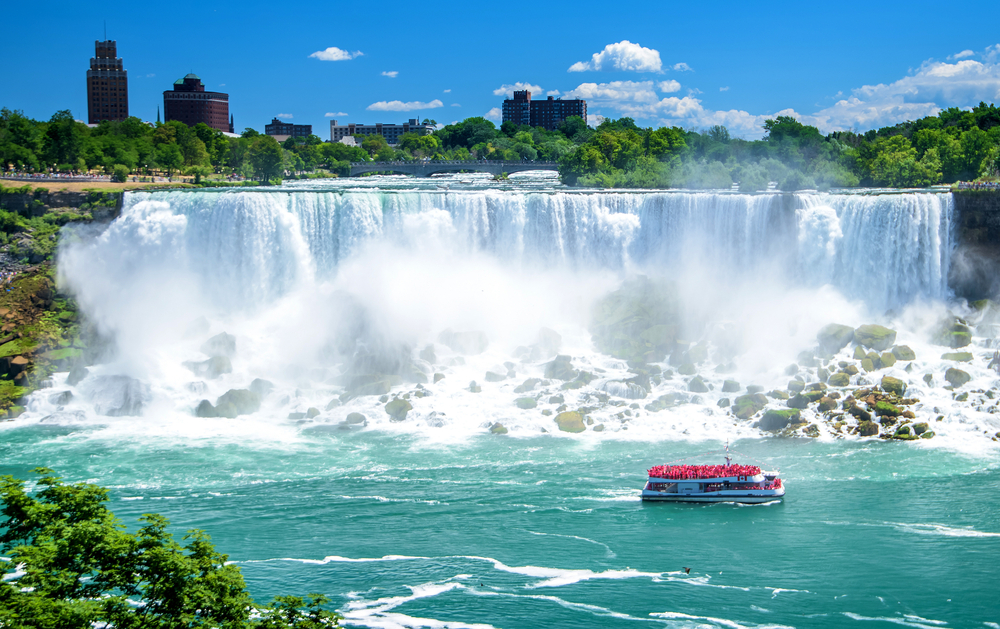 We've only touched the surface with things to do in Toronto! What's your favourite thing to get up to? Let us know on our Facebook or Twitter or in the comments below. Fly to Toronto in style with Air Canada, book your flights today: po.st/hyK51u