Mauritius is famous for its pristine beaches, deep blue sea and overwater bungalows, but there is so much more that it has to offer. It may not be your first thought when you think of Mauritius, but there are some truly unique animal experiences which are perfect for those who have always longed to get up close and personal with some beautiful creatures from around the world. Whether you love giraffes, lions or giant tortoises, there is an experience in Mauritius to suit all.
For a truly unique experience, why not get up close and personal with a lion? We're talking no cages, no barriers, just a once in a life time chance to stand with nothing between you and the King of the Animal Kingdom. The activity takes place in Casela Safari and Bird Park and the duration of the walk itself is one hour long. Not only can you get a close up view of how these beautiful big cats interact, eat and play with each other while they roam freely but you can also walk right alongside them, with the supervision of their trusted handlers. Want to make this experience even more exclusive and memorable? You can book a private walk with just you, a lion and their handler for company. Please note you must be over 15 years old, over 150cm and in good physical and mental health to partake in this incredible, unique walk.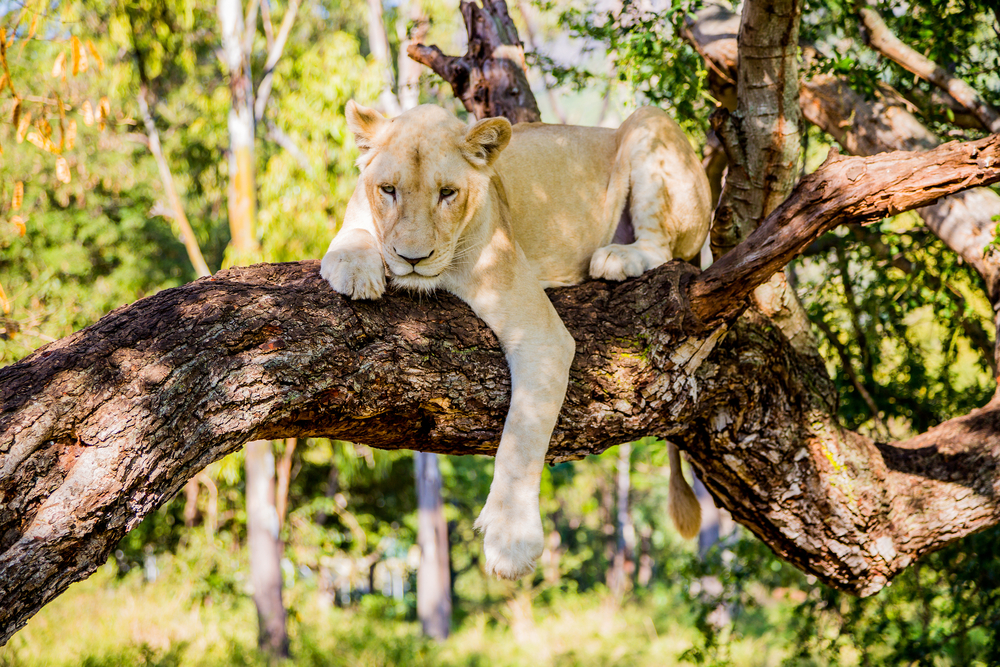 Another special activity where you are able to get closer to your favourite animals also takes place in Casela Safari and Bird Park. If you have ever dreamt of becoming a zookeeper but didn't fancy cleaning up the mess the animals make, why not just enjoy the fun feeding part? At Casela Park you can take part in their Animal Feeding Packing when you can feed friendly giraffes who love to pose for a picture or two, giant tortoises and colourful lorikeet birds who will rest on your hand or shoulder. What makes this activity extra special is that is can be enjoyed by the whole family as kids from just 4 years old and up can take part. Pictures are not only permitted but welcomed so you and your family can remember this magical day for years to come –a truly special experience to share!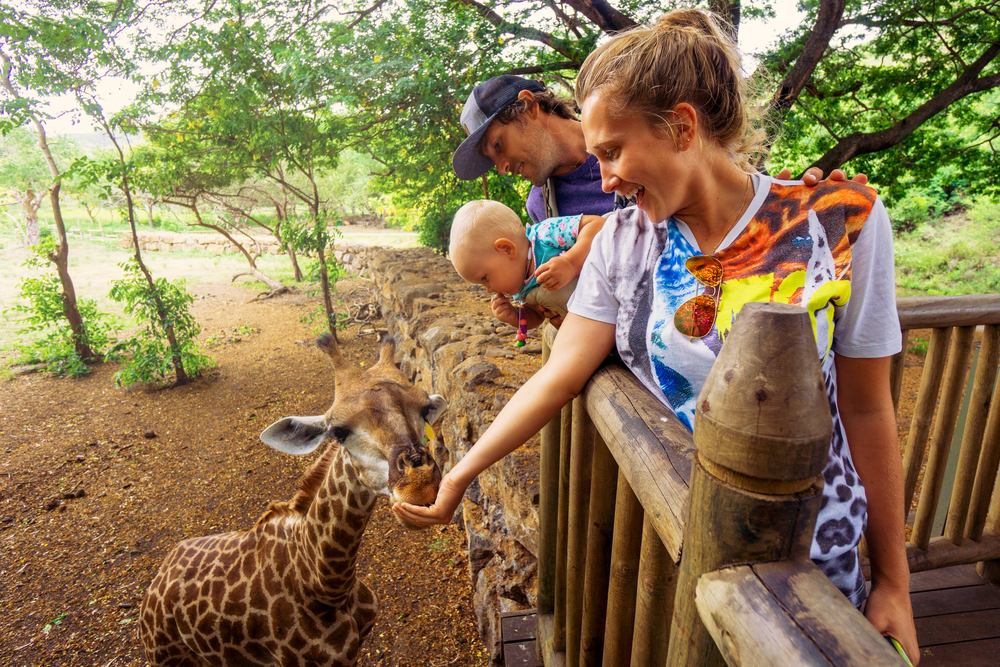 If you could choose any super power what would it be? If your choice was being able to breathe underwater then you're in luck! This company in Mauritius could make your dreams come true, where you can experience the ultimate sensation of moving along the sea bed without ever needing to learn how to dive…or swim! Instead, you can wear a very fashionable astronaut-style helmet and take a 10 or 20 minute guided tour of the sandy bottom of a lagoon. On your walk, you will discover a diverse range of beautiful sea creatures right in front of your very eyes. Want to make this experience even more incredible? You can even propose, have a mock wedding ceremony or an entire photoshoot underwater!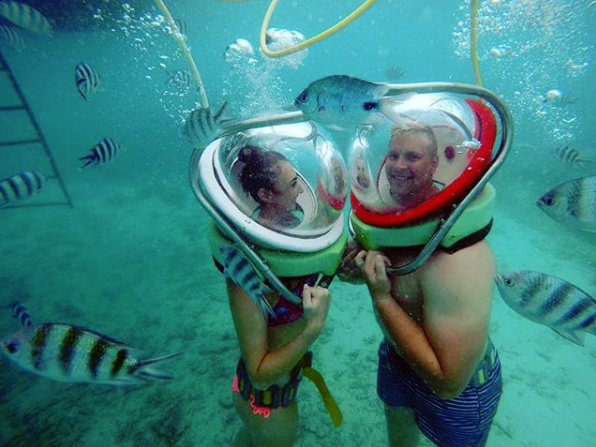 Photo credit @heidisteynn Instagram
And that's not all! In World of Adventures Park you can experience a one on one interaction with a rhino or travel around Mauritius' Yemen natural reserve park in style on a segway to discover zebras, monkeys and ostriches, to name a few. What are you waiting for? Book you trip to Mauritius with TravelUp for experiences you will never forget.
Have you been lucky enough to enjoy any of the unique animal experiences in Mauritius? We would love to hear what you thought of them! Get in touch on our Facebook or Twitter pages to tell us all about it.