Sometimes city breaks are overlooked in favour of saving up for longer holidays, but they are a great option if you want to break up the waiting time until your next trip. If you can't decide where to visit, Barcelona in Spain is a fantastic choice and with a flight time of just two hours, you'll be from your sofa to the beach in no time! We've put together a list of reasons why you should visit Barcelona, from architecture to nightlife; the city has it all.
Witness the genius of Gaudí
Once you've landed and had a wander around Barcelona, you'll soon realise that the city takes inspiration from all kinds of art, but one style in particular seems to stand out, the work of Spanish architect – Antoni Gaudí. Landmarks that shouldn't be missed include Park Güell, La Pedrara, Casa Batlló and last, but definitely not least the Sagrada Familia, the world-famous church that has been in construction since 1882 and is not expected to be completed until 2026, a century after Gaudí's death.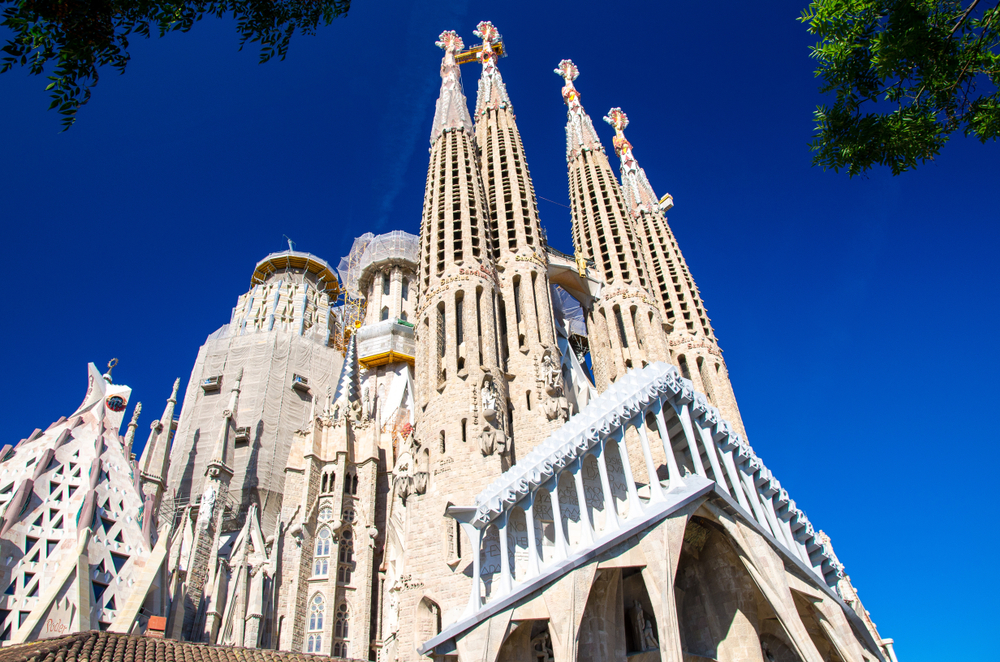 Experience fantastic nightlife
If you live for the night, then you should definitely visit Barcelona. Start your evening with a cocktail (or two) on the beach before heading into the city centre to catch one of the many live shows that sweep across the city every night – whether you love jazz, flamenco or indie rock, there's always something going on. It isn't until around midnight that the bars start filling up and you'll be spoilt for choice in the city, with plush lounges, taverns and candle-lit medieval chambers to name a few. It's not until 3am that locals usually decide to hit the clubs, so if you have any energy left then it's definitely worth exploring a totally different side to the capital.
Drink sangria on Las Ramblas
Las Ramblas is one of the most popular tourist destinations in Barcelona and it's easy to see why. The strip running through the heart of Barcelona is home to some of the best street performers in the city, amazing restaurants and a huge variety of shops for you to browse. Las Ramblas also has markets that are well worth a look if you want to find something that you wouldn't usually come across in the shops. It's also the perfect place to enjoy a jug of sangria while you decide what to do next!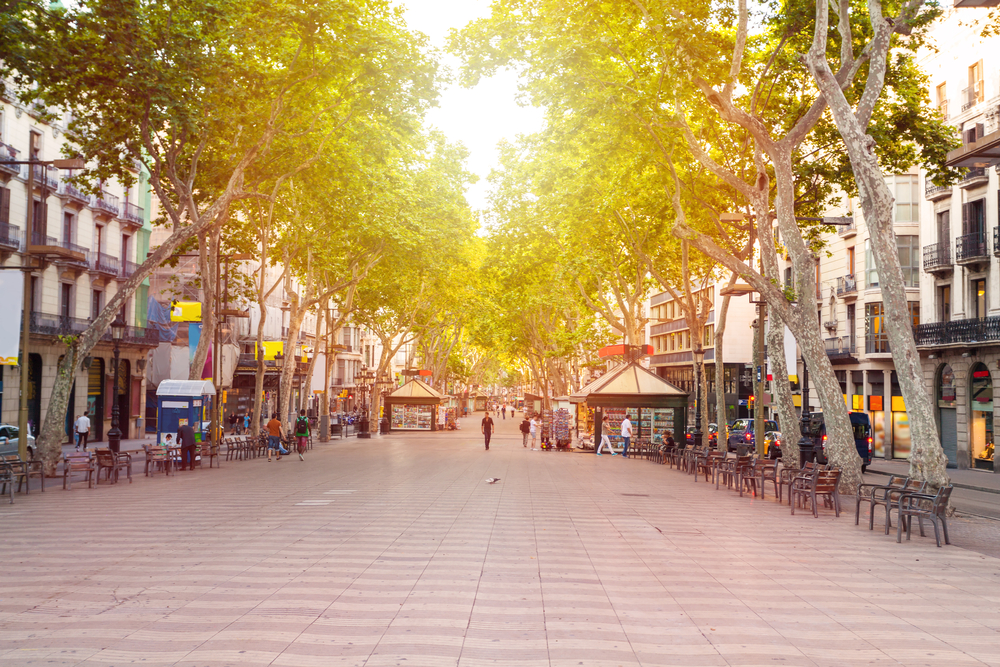 Relax on the beach
A city break to Barcelona wouldn't be complete without a trip to the beach. It provides the perfect backdrop for a jog, bike ride or even a stroll along the seaside. It also benefits from the Mediterranean Sea, so you can take a dip in the warm, beautiful waters. Embark on a sunset cruise and witness a completely different view of the city from the sea. Alternatively, you can rent a kayak or paddle board and see the stunning views for yourself.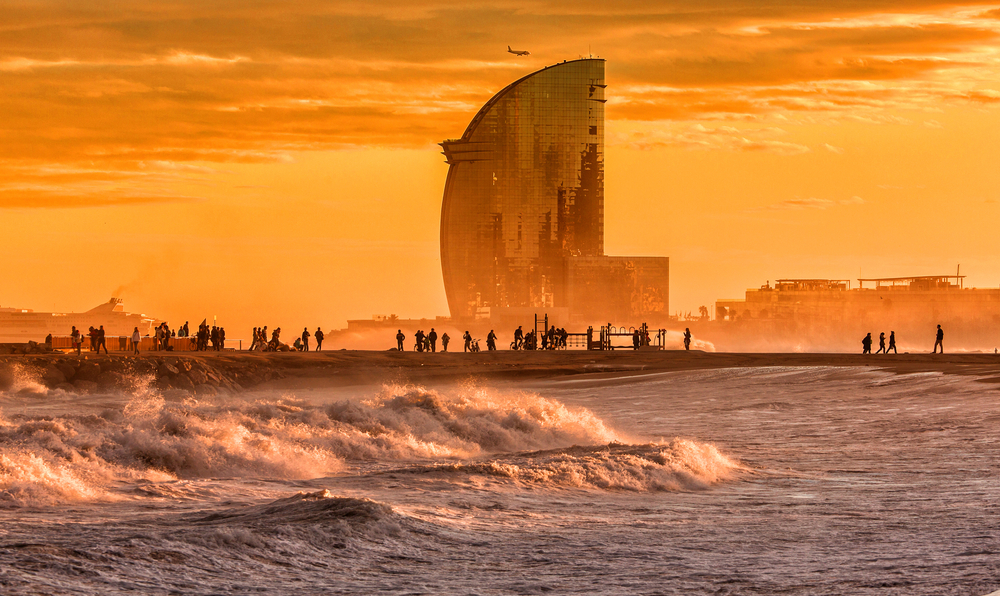 Enjoy delicious food
Eating in Barcelona is celebrated with traditional Catalan recipes. Dishes focus on flavours from across the Mediterranean which are then paired with simple ingredients to create the most delicious plates served throughout the city. If you want to really treat yourself on your city break to Barcelona  you won't have to look very far – there are twenty restaurants that have at least one Michelin star dotted around the city. It's worth noting that meal times in the city differ from those in the UK. Typically, locals have breakfast at around 11am, lunch from 2pm and dinner can be served as late at 10pm.
Take a guided tour around Camp Nou
A trip to Camp Nou, FC Barcelona's home stadium, is essential on anyone's list of things to do in the city, whether you love football or not. Thousands visit the stadium every week to embark on one of their informative guided tours, during which you'll also get to visit the Hall of Fame museum – you can only image how much silverware is in there! The sheer size of the stadium alone will be enough to impress you, but if you want to be part of the passion, then try and book your city break when FC Barcelona are playing and bag a ticket to join the other 93,000 people watching the team work their magic.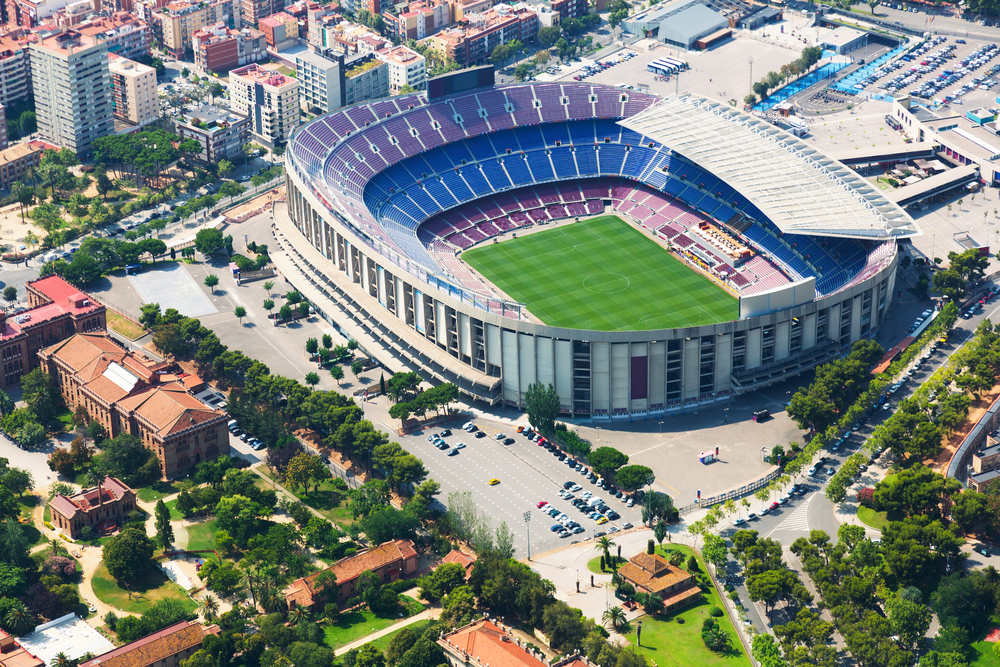 These are just a few of the countless reasons to visit Barcelona – the whole city is magical and will be a city break that you won't forget in a hurry. Browse our cheap city break deals to Barcelona on our website today! What do you love the most about the city? Let us know in the comments or get in touch on our Facebook or Twitter pages!