Although it's hailed as the party capital of Europe and arguably the world, a lot of holidaymakers also visit Ibiza to appreciate its natural beauty and get some much needed R&R. If this sounds like you, then carry on reading while we tell you about the very best places to visit in Ibiza!
Cala Boix
Cala Boix is in the northeast region of the island and if you want to visit the quiet side of Ibiza then this may be the perfect beach for you. It's absolutely stunning and set in a crescent-shaped bay, which is surrounded by rocky hills that are covered in pine forests. Even in the high season, it doesn't get busy here. You can reach it by car and it's just 10 minutes away from Sant Carles, there's a car park above the beach and a long set of steps that leads down to the incredible sandy beach. There are two lifeguards on duty in the summer months, so you can feel safe and under a watchful eye when you take a dip in the luscious Mediterranean Sea.
Benirras Beach
Situated in the north-west area of the island, Benirras Beach beautifully encapsulates the true spirit of traditional Ibiza. It's one of the island's most talked about beaches, due to its atmosphere and its idyllic scenery: it has coarse, grainy sand and almost clear water. You'll need a car to get there and you'll drive down a winding road that leads into a valley where the bay will open up, there's limited parking but you can park on the road and walk. This beach is welcoming of everyone but is very popular with families, hippies and locals. If you visit on Sunday, make sure you stay until sunset to witness the iconic Benirras sunset ritual, gaze out at the striking rock of Cap Bernet and as the sun sets behind it, listen to the sound of the hippy bongo drummers bidding it farewell.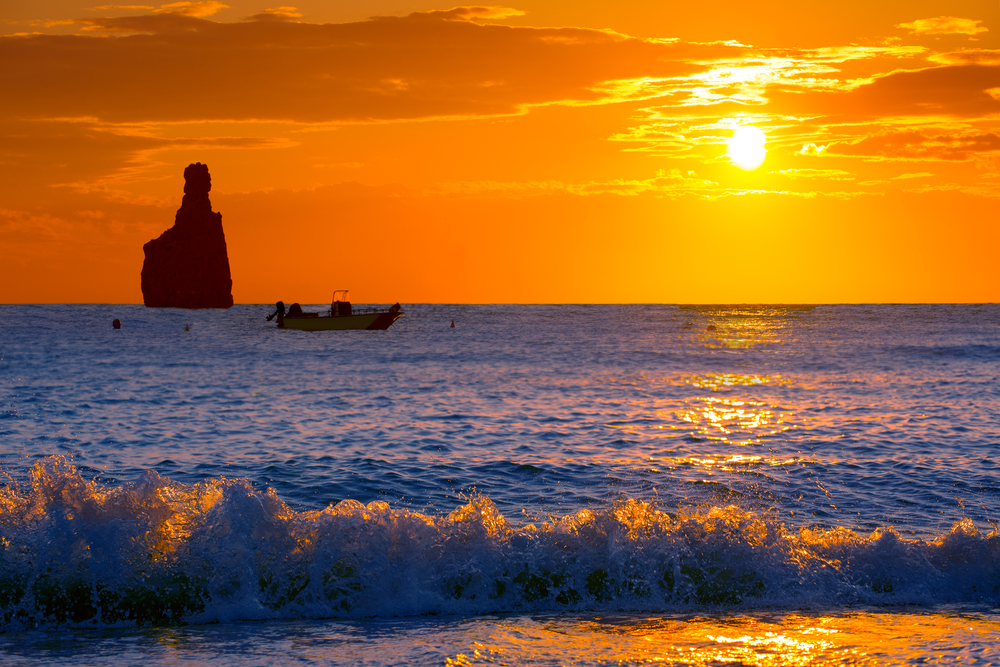 Santa Eulalia
If you want a break from the beach and are wondering where else to go in Ibiza then take a trip to Santa Eulalia. It's only a 20-minute drive away from the capital, Ibiza Town and has earned a reputation for being the island's gastronomic centre. You'll also find art galleries, designer boutiques and high-end gift shops here! Not to mention the sophisticated marina which has more restaurants and some bars. It's a friendly place with an authentic old-world feel and has loads of traditional charm, it shouldn't be missed.
Portinatx
If you want to get off the beaten track in Ibiza, then head to Portinatx. It's a small village on Ibiza's northernmost tip which boasts the most beautiful horseshoe bay that's backed by pine trees. There are plenty of beaches to sink your toes into and the snorkelling in the Es Port area of the village is fantastic. If you want a break from lounging on the beach, you can play a round of minigolf or even try your hand at 10-pin bowling. You can explore the water by embarking on a glass-bottom boat trip and even go scuba diving from Es Port harbour. This is a perfect, serene and quiet part of Ibiza.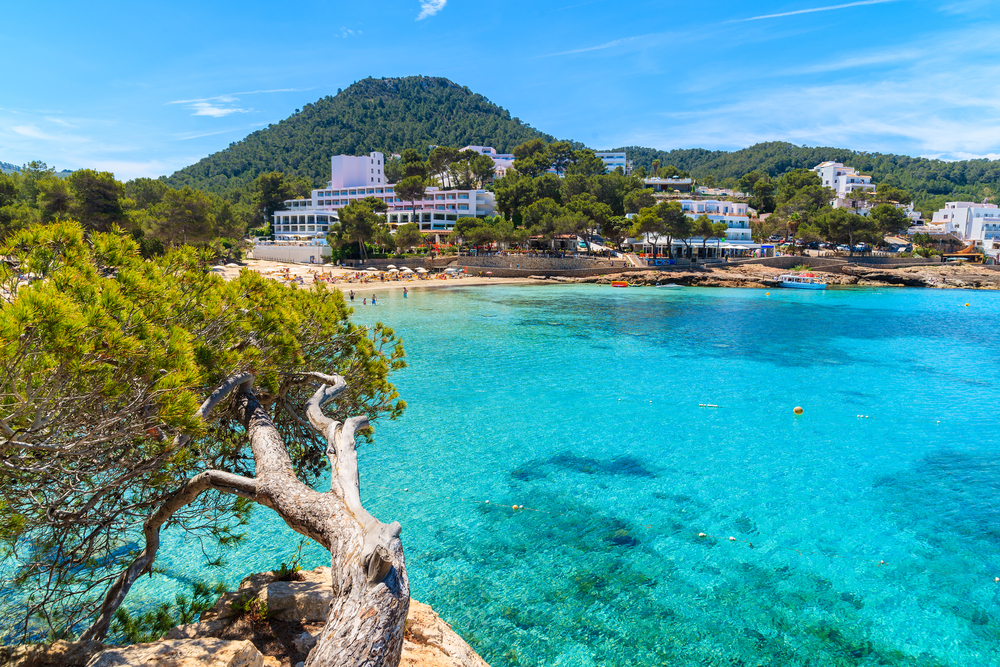 Es Cana
Although the whole of Ibiza is famous for its hippie markets, the one in Es Cana is nothing short of legendary. It's packed with stalls selling colourful kaftans, ethnic jewellery and incense sticks. You'll also be guaranteed some entertainment while you shop thanks to the drummers and didgeridoo players that perform there. You'll also find one of the longest beaches in Ibiza here, there are about 300 metres of golden sand and you can expect all of the usual watersports here too, which make for great things to do in Ibiza!
Although it may not be first on the list for a relaxing holiday, Ibiza has some amazing calm spots and some incredible beaches. Have you ever been on a holiday to Ibiza to sit back and relax? Where's your favourite place to visit? Let us know in the comments or get in touch on Facebook or Twitter!