Hong Kong is a great country to visit with your kids. It is super safe and there are so many activities for the whole family. We have handpicked our favourite family fun activities to do in Hong Kong for you below:
Hong Kong Disney Land
Disney Land is not only in Orlando and Paris but in also in Hong Kong (as well as Tokyo, Shanghai and California). We love that even the tube ride to this incredible theme park is magical, with the handles and the windows both being in the shape of Mickey Mouse's head. For Toy Story fanatics, head straight to the newly opened Toy Story world where life sized toy soldiers wander around and of course, you get a chance to meet all of your favourite characters. Hong Kong Disney Land has a vast variety of rides for all ages including Space Mountain, Tarzan's Treehouse and Orbitron. The park is the ideal size to go around in one day and the prices inside are reasonable for a theme park.  Make sure you don't miss the free shows running throughout the day such as the Lion King Show which is an incredible musical performance.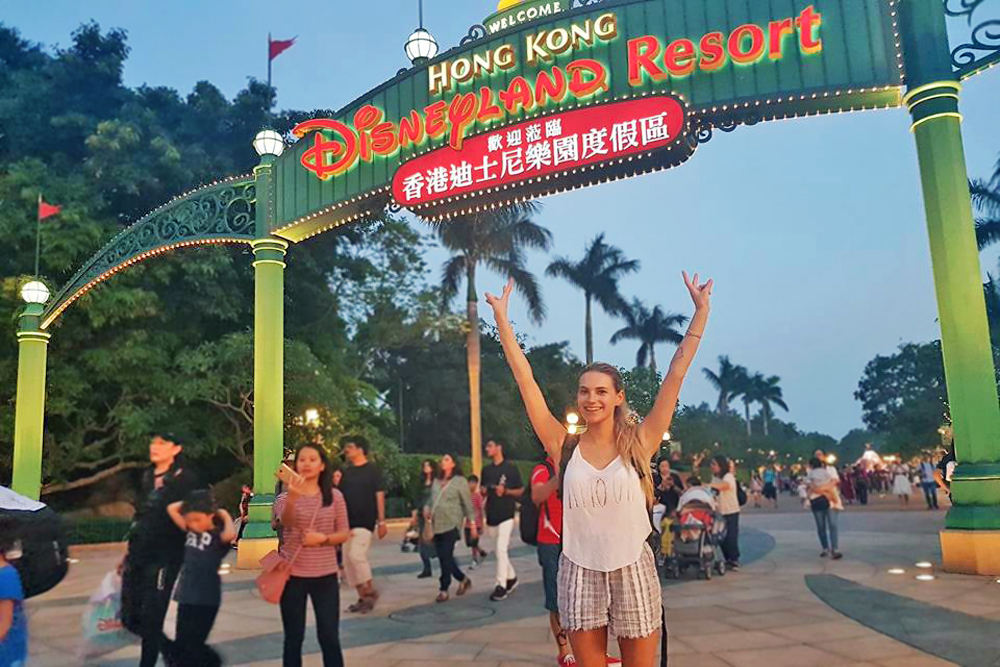 Ocean Park Hong Kong
Another amazing theme park to explore in Hong Kong is Ocean Park. If you are searching for a theme park that is a little less mainstream and with fewer crowds then Ocean Park is ideal for you and your family.  Not only does Ocean Park have plenty of amusement rides but it is also a marine park and oceanarium! We love that each corner you turn will be different in this theme park; one moment you could be cooing over Hong Kong's famous giant panda's Le Le and Ying Ying and the next you could be enjoying some of the island's most thrilling rides. All together there are eight different themes zoned in Ocean Park with all kinds of attractions and activities, each just as unique as the next. Just like the Hong Kong Disney Land, you are (just about) able to explore the entire park in just one day so be sure not to miss anything!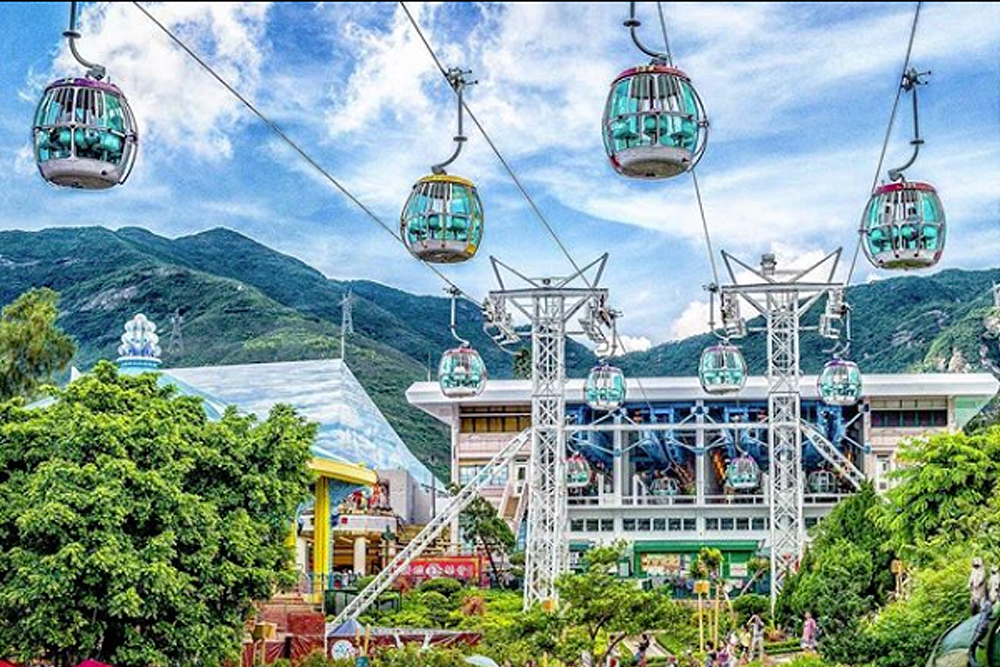 If there is one thing we love about Hong Kong  it's their incredibly unique themed cafés you find dotted around the city. One café that is a must visit with your children is the Hello Kitty Garden Café. Located on an unassuming street in Hong Kong, you will find every Hello Kitty fans dream. Not only are the menus, napkins and décor all in tribute to Asia's favourite kitty cat but the theme runs throughout every dish on the menu. From Hello Kitty shaped waffles to Hello Kitty toast served on Hello Kitty plates onto the Hello Kitty table; this is a lunch time your kids will never forget.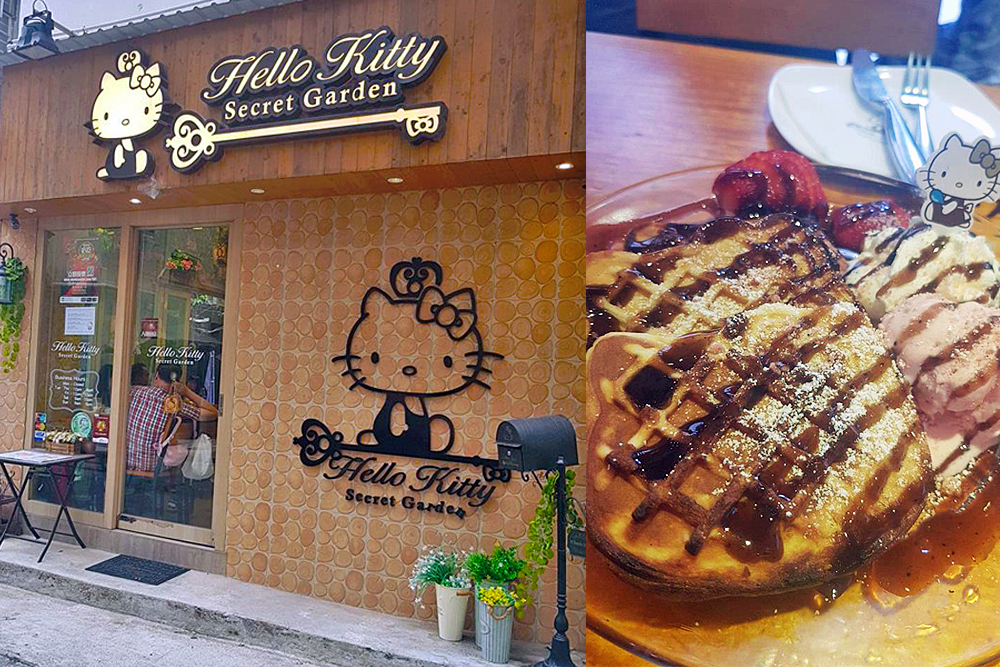 Kung Fu Corner on Sculpture Walk, Kowloon Park, 22 Austin Road, Tsim Sha Tsui, Kowloon
In Hong Kong you do not need to  visit during a festival to be lucky enough to witness the mesmerizing traditional Lion Dance and some amazing Kung Fu demonstrations, as they take place every Sunday from 2pm 'til 4pm (weather depend) on Kung Fu Corner. This is the ideal outdoor activity to attend with your children in Hong Kong where taking part is encouraged and fun is had by all.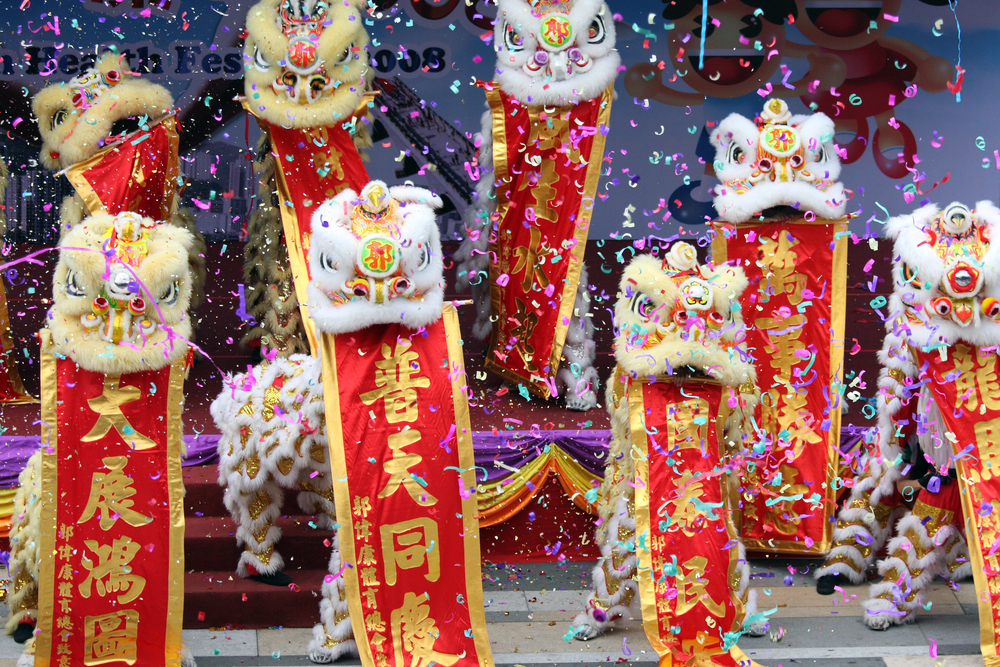 As you can see there are many fun-filled family days to discover in Hong Kong. Have you been lucky enough to visit Hong Kong with your family? What was your favourite activity to do in Hong Kong with the kids? We would love to hear from you on our Facebook or Twitter pages!