"We're really sorry but your flight has been delayed." That one sentence is one of the last things you want to hear at an airport, and whilst there are some of the best airports in the world that you'll want to spend time in there are other where you don't want to. Whether your flight is cancelled or delayed, trying to stay entertained might dawn on you as a difficult task so we've got some fun things to do in an airport if your flight is delayed.
People Watch
It's not as creepy as it sounds; get a comfortable seat, maybe in a café, and see if you can guess where someone is going away. Is it for business or leisure? Are they going home or going away? Just don't stare too much at a certain person and creep them out.
Read a book or magazine
Reading a book or magazine is a good way of escaping reality, so an excellent way to forget about the frustrations of your delay or cancellation. If you don't have a book on you, you're probably thinking "that's one fun thing to do in an airport I CAN'T do" – wrong. Head to the book store and just stand in there for an hour and read a book and purchase it if you have any spare cash!
Make friends with strangers
Get chatting to whoever you're sat next to and ask about their trip – it's a great way of making new friends and learning some interesting stories. Who knows, you might meet the love of your life or make a new friend!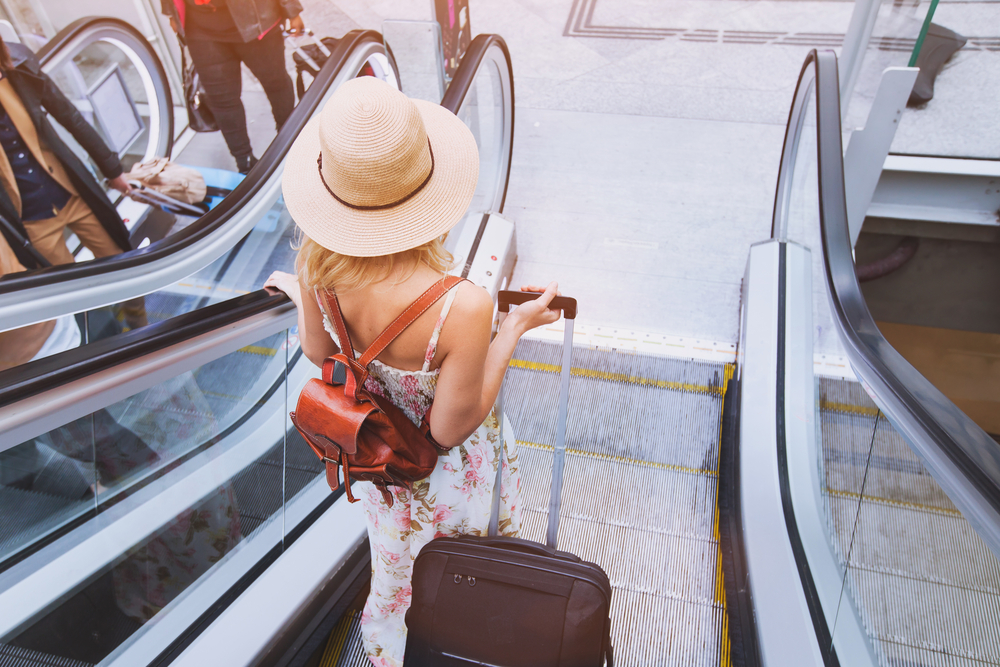 Social Media
Not a fan of talking to people? Have a scroll through Facebook, Twitter, Instagram and then repeat 5 times before you realise no-one is uploading anything new.
Future travels
Go to the departure board and see what the next flight is that is cancelled or delayed and that destination is where you have to plan a trip to. Head to the book store and start reading some travel guides – it's a great way of seeing somewhere new and learning about a destination you might not have thought about visiting.
Duty Free
If you haven't yet, go find some duties free bargains or pamper yourself with a free makeover at one of the beauty counters! Although no-one wants to sleep with make-up on, it's a great way to pass the time.
Go to the gym
Some airports have a gym, and if you're really stuck on what to do in the airport whilst on a delayed flight, head to the gym and build up a sweat. You won't be feeling so guilty about that indulgent holiday you just enjoyed too. Click here to find a handy website which shows you where the nearest gym is!
Enjoy a feast
If you're feeling hungry, go and enjoy a sit-down meal. This way you won't be rushed to finish and you can fully enjoy a 3-course meal which is rare in airports with little waiting time in between check-in and flights. Savour every mouthful and take lots of Instagram worthy photos.
Catch up on work
For the business travellers, go to the free airport lounge if you haven't bought a pass for the airline airport lounges and use the time to catch up on work for that dreaded deadline that's coming up.
There are plenty of other fun things to do in an airport, click here for more suggestions. Whilst a flight delay or cancellation is never fun, you can always utilise the time to have some fun of your own or even catch up on your work!