"I only fly first class" is something that we all wish we could say, and really mean it. Unfortunately, that's not the case and for many flying first class may seem like a distant dream. Of course, you can try your luck at getting a flight upgrade or simply save up and book your first class tickets today. But for those who are just simply curious, here is what it is really like to travel first class on a long-haul flight.
Before we get into this, we must say that an experience flying first class will differ dependent on which airline you decide to fly with.
Airport Lounges? More like pamper time!
One of the big perks of flying first class is that you get to enjoy the great exclusives services on the ground. You will get to skip most of the queues so you can head straight for the luxurious pamper airport lounges. Fully stacked with the best drinks from champagne to premium alcohol to every soft drink you can think of. If you can tear yourself away from the bar, you can indulge in a facial or other spa treatment to get you in the flight mood.
Boarding and your own home in the sky
Once you have to say goodbye to your favourite bartender, you will be shown to your first class seats which will be your home in the sky. These spacious "suites" will feel more like home than a flight. With a glass of champagne in hand, you can enjoy the best service from the cabin crew offering to hang your coat, and show you the great facilities you have access to in your suite including personal power supplies for laptops and electronic devices.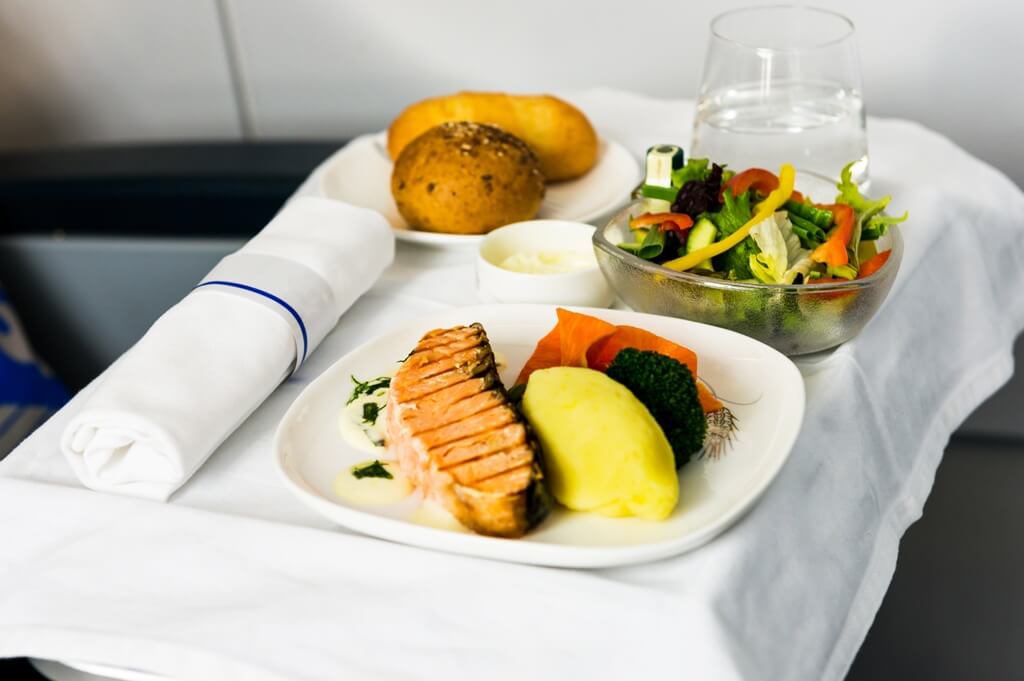 Food glorious food!
Foodies, once you enjoy the flying first class you'll be aiming to fly first class all the time. Many of the menus are elaborate and created by the top chefs, and will be complimented with premium alcohol and drinks. Let's just say you'll learn to love flight food! You will be glad to have 8 or more hours in this heaven.
Expect the best service
The best way to fly first class is in style and comfort and the flight attendants know this. You'll have a comfortable flat bed to enjoy and the service you will receive the best service. The flight attendants will show you to your seat, offer to hang your coat, offer a welcome drink, thank you for flying with the airline and then offer many more things like hot towels when the plane has taken off.
24-hour concierge
On a few airlines including British Airways, one of the biggest perks of flying first class is you will get access to a 24-hour concierge. This means they will be to answer any questions and offer recommendations on restaurants, things to do etc. at your final destination. You can then pass your time by planning your trip for your final destination with the help of this handy service!
Now you probably won't see us saying we only fly first class over on TravelUp's Twitter, but you'll certainly see us rave about the great product. You will feel like royalty by flying in this cabin class and we guarantee once you fly once, you'll always want to bag first class seats.