Nestled alongside Tuscany, Umbria is a region that sits in the middle of Italy, characterised by rolling hills and scenic Italian fields it is known as the "green heart of Italy," or "Il cuore verde d'Italia". Umbria may seem like a quiet Italian province at first glance, but it is one of Italy's best-kept secrets. For some of the most wonderful experiences when you visit Umbria, hit the outdoors. Colourful arrays of towns and villages, an overload of authentic Italian culture, scrumptious food and breathtaking scenery will all help to make this a wonderful holiday to remember.
Surprisingly, this region is still ignored by mainstream tourism. Therefore you won't find the crowds of tourists that flood to more popular and overcrowded regions of Italy. What makes Umbria one of Italy's hidden gems is its beautiful outdoor atmosphere of medieval pathways, palaces, and charming villages.
So here's your guide to some of the best places to discover on your holiday in Umbria, Italy.
Visit the medieval City of Perugia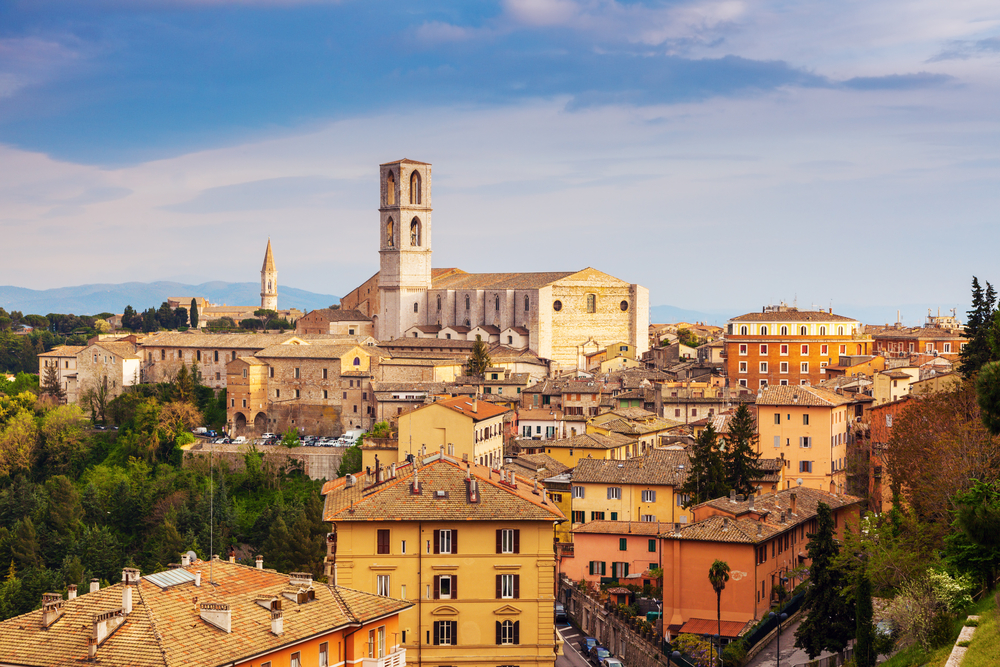 Perugia Umbria, Italy's regional capital. The city boasts many modern updates on the outskirts, whilst ever maintaining its iconic historical centre. Built upon a cliff, this medieval city stands tall with its charm intact. The art lovers should dare not miss the Galleria Nazionale dell'Umbria, an incredible gallery of Umbrian medieval and Renaissance art.
Discover the history of Assisi, the town of San Francesco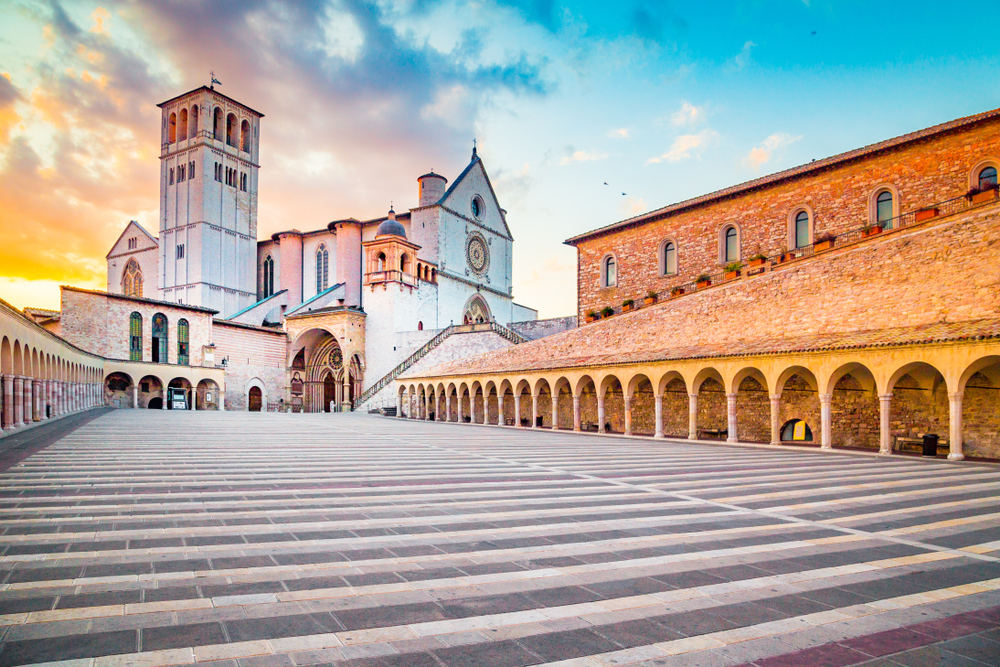 Assisi is one of the most famous Italian towns, the home of San Francesco! One of the most venerated religious figures in history. It is also one of Italy's World Heritage Unesco sites. You can hardly avoid the town's mystical atmosphere and be overwhelmed by the ancient beauty of the white stone streets and palaces. Built over the centuries on the slope of Mount Subasio.
Day strolls along Orvieto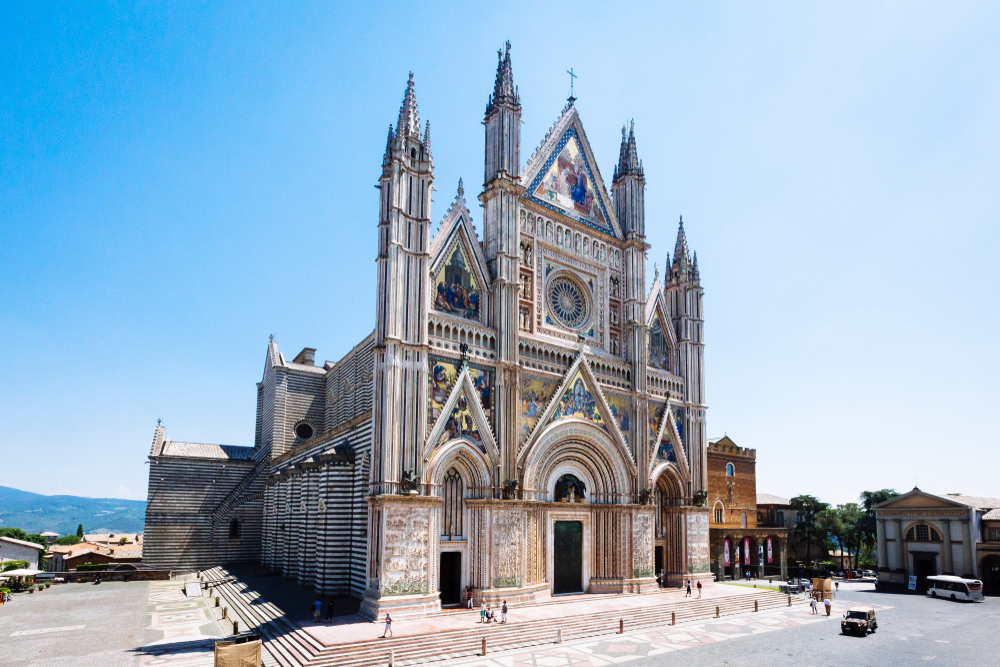 Spend a day strolling through one of Italy's most beautiful hilltop towns. This town sits high on top of a volcanic butte overlooking the scenic plains of the Umbrian Southwest. Amongst its towns, the inspiring cathedral, below Orvieto lies a magical myriad of Etruscan-era tunnels and grottos used as wine storage.
Sample Umbria's finest wines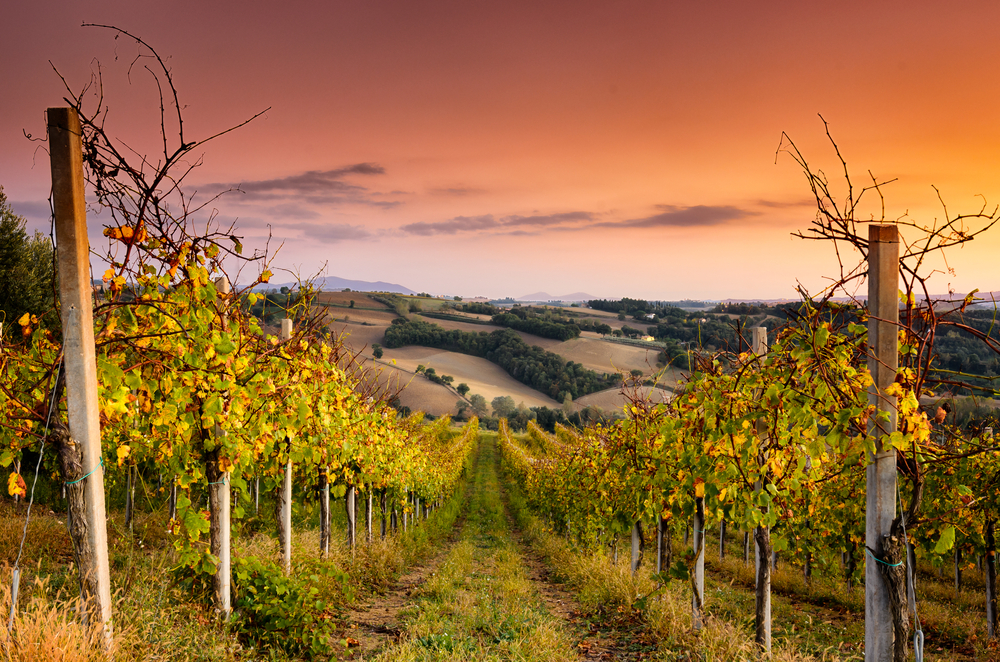 Umbria is an ideal place for travellers to combine their love of exploring the Italian countryside with their passion for local food and wine. It is continuous up and down of hills and slopes – known as the green heart of Italy which dominate the olive and the vine. There are many authentic Italian wineries and gastronomical restaurants to be visited in this part, a perfect day trip for all wine and food lovers.
Whilst we've only looked a few of the best places for holidays in Umbria, Italy, we hope this got you ready to discover more!
Written by Amber Wilkinson