Calling all yoga lovers, we have some relaxing holiday destination ideas for you. From meditating on the beach to taking a class with a scenic back-drop; we have the best yoga and meditation retreats in the world that will leave you feeling detoxed and brand new.
Silver Island, Greece
In Greece is a small 60-acre private island that welcomes all yoga and meditation fanatics who are looking for a truly inspiring and refreshing break. You can take part in multiple yoga sessions throughout your stay which are led by hand-picked teachers. The bright resort offers your own white-washed houses so you'll have a comfortable base that will remind you of the famous Mykonos white-housed villages.
Ulpotha, Sri Lanka
Surrounded by the Galgiriyawa Mountains, monks still live in remote temples and you can find this admirable yoga and meditation retreat hidden away. With international teachers changing seasonally if you decide to return you can expect a different yoga detox holiday. When you're not enjoying the spectacular yoga and meditation classes, you could be soaking up in the silky-smooth lake or exploring the surrounding jungle full of friendly monkeys and birds. Find more information here and book your flights here.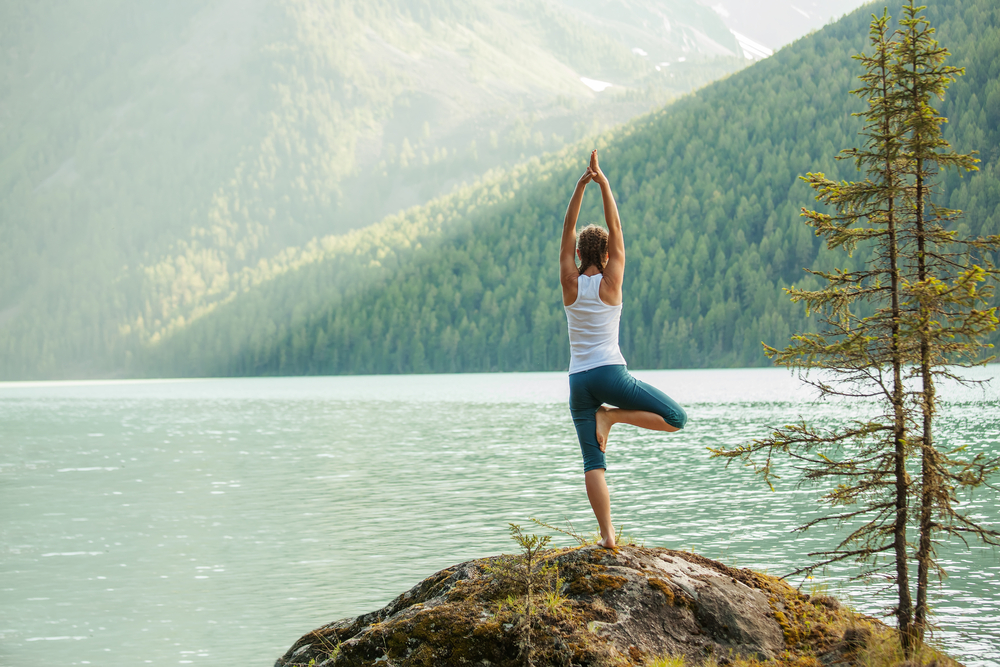 Circle of Relaxation, Norway
Everyone loves a yoga retreat abroad, especially if it is complemented with a scenic backdrop. At the Circle of Relaxation, you can expect to feel sweat, relaxation, and connection as you perform yoga with a Swedish-born teacher to uplifting music. As well as this, you can also enjoy four guided tours including a boat safari so you can get a sense of relaxation and adventure all in one trip. The yoga and meditation sessions are highly addictive!
Argyll, Scotland
You don't even have to fly far to experience one of the best yoga retreats in the world. The beautiful Inverliever Lodge offers a beautiful bath next to a natural river and waterfall which produce some of the most relaxing sounds. The teachers here run lessons all throughout the year and there are opportunities to learn about yoga and you can indulge in a full yoga detox retreat as the food is organic and healthy. You will feel refreshed both inside and out.
Artful Retreats, Crete
A Creatian art therapist runs this yoga and meditation retreat and offers a unique scheme where you can swap your morning yoga for art therapy with a stunning view of Crete. You'll be taught to express yourself with art and change your lifestyle to be more creative! On your stay you can expect delicious organic and fresh meals and there are opportunities to visit local artists too so this is a great one for the creative people looking for a way to express themselves.
Holisitic Beauty Retreat, Ibiza
Jet off to Ibiza and you could be set to enjoy one of the best yoga and meditation retreats around the world. You'll find yourself in a Cliffside luxury villa offering yoga and meditation classes throughout your stay as well as star gazing, hiking and plenty of pampering!
We all need a break away from everything once in a while, and these yoga retreats are perfect for releasing any stress or worries you may have. Have you ever enjoyed yoga abroad before? Share your photos with us on TravelUp's Facebook page!