The Big Apple is a wonderful city and there is no reason as to why you should delay your family trip to New York with so many incredible things to do. Give your kids some spectacular memories and introduce them to the skyscrapers and bright lights, and with many family friendly hotels, it's never been easier to treat them. To help you on your search for hotels in NYC, we've got the best hotels for families!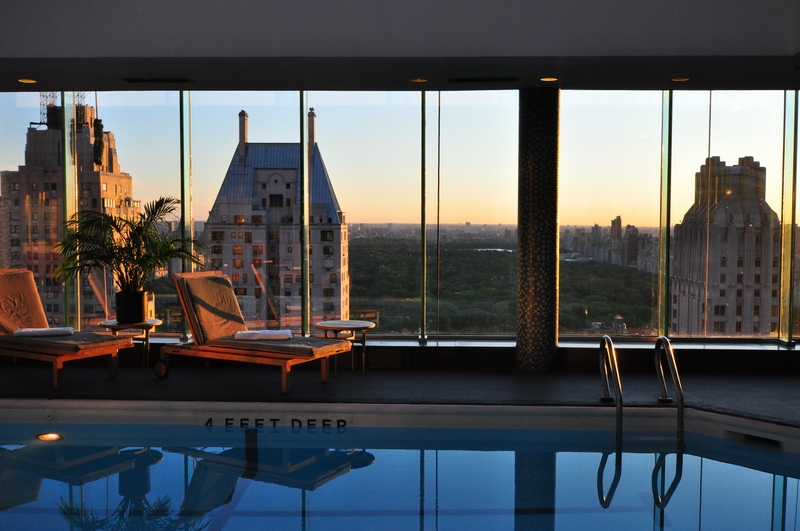 Le Parker Meridien
Hop in the lift of the Le Parker Meridien and you'll be greeted by cartoons which will take you to your unique and modern rooms that are incredible spacious. This family hotel in New York offers excellent facilities to keep you and the kids occupied including the beautiful enclosed rooftop pool offering spectacular panoramic views. There are also kid-friendly restaurants on-site including a burger joint and a delicious breakfast place! Check it out here.
Sohotel
Before deciding which airport to fly to in New York, you need to pick your hotel first and figure out the location. Sohotel has one of the best locations in Lower Manhattan and is a beautiful boutique family-friendly hotel in New York with a quirky vibe. The rooms are incredibly spacious and colourful in design adding a pop of colour to your usual stay in New York City. Check it out here.
Millennium Hilton
Still wondering where to stay in New York City with the family? Another favourite in Lower Manhattan is the family-friendly Millennium Hilton which offers an amazing location near many iconic attractions including the Brooklyn Bridge. The hotel offers stylish and spacious rooms which are great for the kids after a long day of exploring, and there is also a heated pool which is excellent for making a splash with the kids.
Lowell Hotel
The Lowell Hotel offers an atmosphere of a home rather than a hotel with generously sized rooms which you can expect on the Upper East Side and the suites offer kitchenettes so you can easily enjoy a meal back at your home-away-from-home. Babysitting services are available and the staff is incredibly friendly offering an excellent environment for you and your family.
Skyline Hotel
A great budget family hotel in New York is the Skyline Hotel which offers a superb location in Midtown Manhattan with an excellent price. There is an indoor heated pool which offers great views of the city and the kids will love making a splash here. With fairly spacious rooms, the Skyline Hotel offers as a great base in the Big Apple for any family holiday. Check it out here.
TRYP by Wyndham Times Square South
The stylish and modern TRYP by Wyndham Times Square south is a perfect hot spot for families with an excellent relaxed environment. The family rooms are incredible are similar to a kid's dream of a sleepover with colourful bunk beds and are more like a suite than a hotel room. It's also located just 10 minutes walk from Empire State Building & Times Square so you are guaranteed a quiet night's sleep.
A family trip to New York will be an unforgettable one and these hotels will help enhance your unforgettable trip. Head over to TravelUp's Facebook Page to see even more hotel recommendations for your next trip around the world.