Every city break has its own challenge of fitting all the wonderful things to do there into a short space of time. To help you fit in as much as you can in 48 hours in Rome (or a weekend, if you like), we have put together an itinerary of our favourite things to see and do there. There is no rest for the wicked in our jam packed plan but you will certainly make the most of your time in Rome.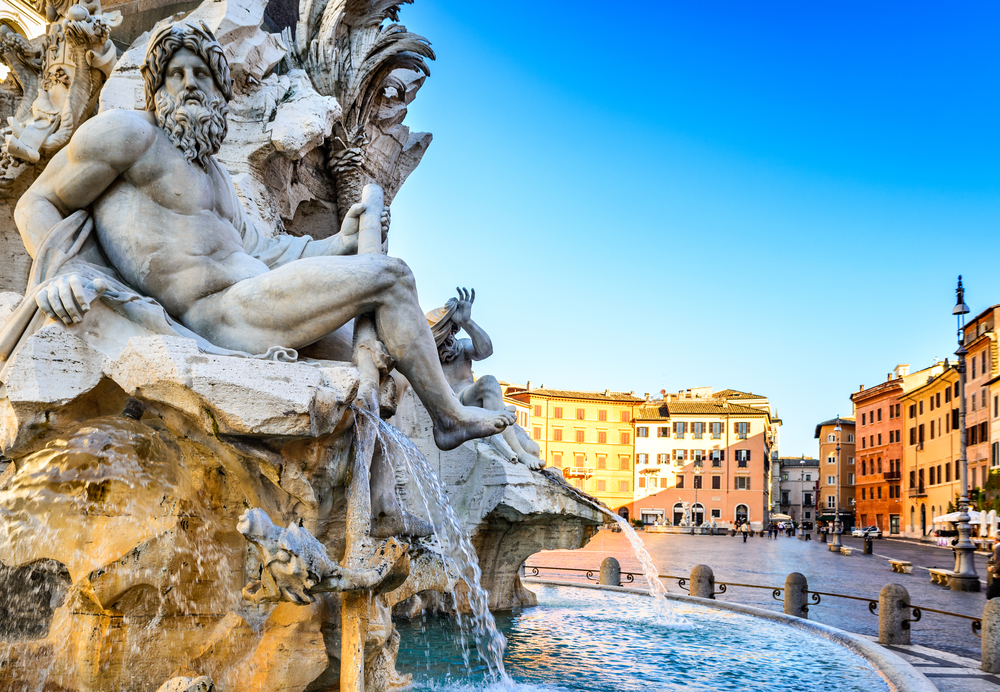 Where To Stay
Choosing the right location is so important on a city break means you will not waste your precious time doing extra travelling. We recommend staying close to a metro station close to Vatican City. Vatica B&B Roma is an excellent place to stay in an ideal location that ticks all the boxes. When you enter the building you can go up to the rooms in a lift which is over 200 years old! The couple who owns the accommodation are friendly and helpful, yet not over bearing. There are plenty of bars and restaurants to choose from in the surrounding areas, but the noise won't keep you up. It is also walkable to Vatican City and St Peter's Square, as well as being only a 400m walk away from a metro station. The rooms  are spacious and airy with excellent decor and large windows.
What to do (besides eat plenty of Italian food!)
The following itinerary can give you a good idea of what can be done in half a day and how close different landmarks are in the city – change up the order to how you desire!
The Morning of Day 1 – Vatican City and St Peter's Square
Officially the smallest country in the world and a third of the size of Hyde Park, Vatican City goes to prove that it really is quality over quantity. Home to the Pope and the Sistine Chapel, Vatican City is not short of art and culture. The highlight of course being Michelangelo's 6,000 square foot painting on the ceiling of the Sistine Chapel. Today this masterpiece is lit up by 7,000 LEDs, making it more visible today that it has ever been in its 500-year history.
You won't have far to walk to your next destination as St Peter's Square is just around the corner from Vatican City. The architecture is jaw dropping and it has a real presence of history. Keep your eyes peeled and you may even see the Pope reciting the Angelus from the balcony at noon on a Sunday when he is in Rome.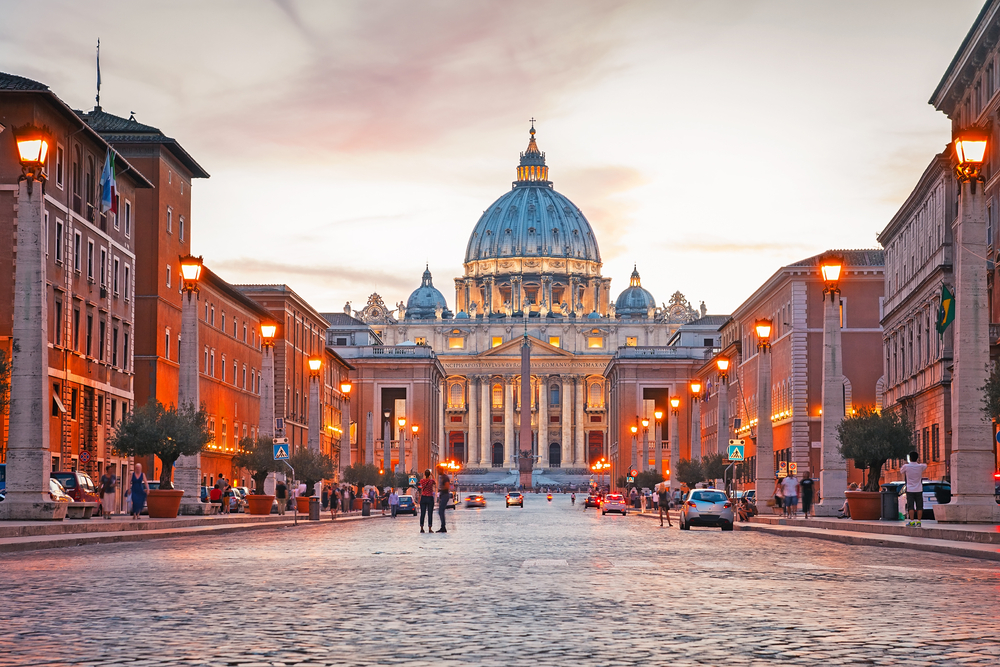 The Afternoon of Day 1 – Colosseum, Palatine Hill and Roman Forum
From St Peter's square, catch the Metro from Ottaviano to Colosseo which takes about 20 minutes. Next grab some lunch by the Colosseum. Italy is famous for its extraordinary food (be it pizza, pasta or ice cream) and its capital is no different. There is a restaurant just a few hundred metres from the Colosseum where you can admire the view from the outside before exploring what lies inside. The food at Angelino Ai Fori dal 1947 is delicious and not too pricey considering its location and views!
Once you food has gone down, wander over to the Colosseum itself your ticket will include entry into the Colosseum as well as a walk around what was the residential district of the Moan aristocracy (Palatine Hill) and the original piazza (Roman Forum) of Rome, which are located opposite. Wander round and soak in all the history around you. There are information stands placed around the Colosseum helping you transport back to what the magnificent place used to be.
Palatine Hill and the Roman Forum are also full of history and are much bigger to look around. They have all sorts of building you can peek into and treasures and art to be seen in most. Each ruin and building is so different and fascinating in its own way.
Finish the day by, roaming around the little side streets where there are plenty of bars and restaurants for you to choose from.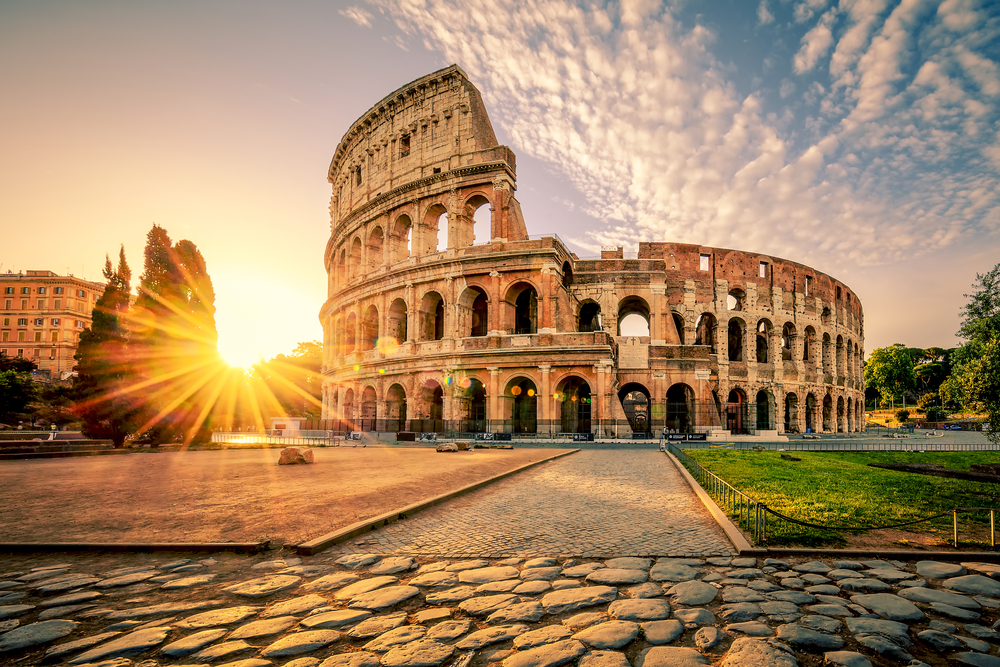 The Morning of Day 2 – Segway tour
There are many tours you can take in Rome and it is a great way to see and find out a lot about the city in a short space of time. Our favourite type of tour by far is the Segway tours that take place in the heart of Rome. There are many to choose for and they are so much fun! The Segway tours will also let you cover a wider area than a walking tour which is another bonus. We recommend Rex-Tours Rome Segway Tours which is within walking distance from Vatican City. There are three different half day tours to choose from (as well a night tour and a whole day tour) and all take three and a half hours.
The Afternoon of Day 2 – Trevi Fountain and the Spanish Steps
Now you are a little more acquainted with the area, eat lunch at one of the many places you would have been drooling over during your Segway tour. After, head to one of Rom'es most famous landmarks, Trevi Fountain. The fountain is beautifully designed and very romantic. It is, in our opinion, best enjoyed with an ice cream in hand from one of the surrounding ice cream parlours in the streets leading up to it.
After, head to the Spanish Steps where you will be able to mingle with many locals and travellers alike. For an amazing view of Rome at sunset, climb up the stairs leading up to the Trinita dei Monti church and head left to Pincio Gardens. Here you will find a panorama of the city where you can take the time to relax and watch the sun go down.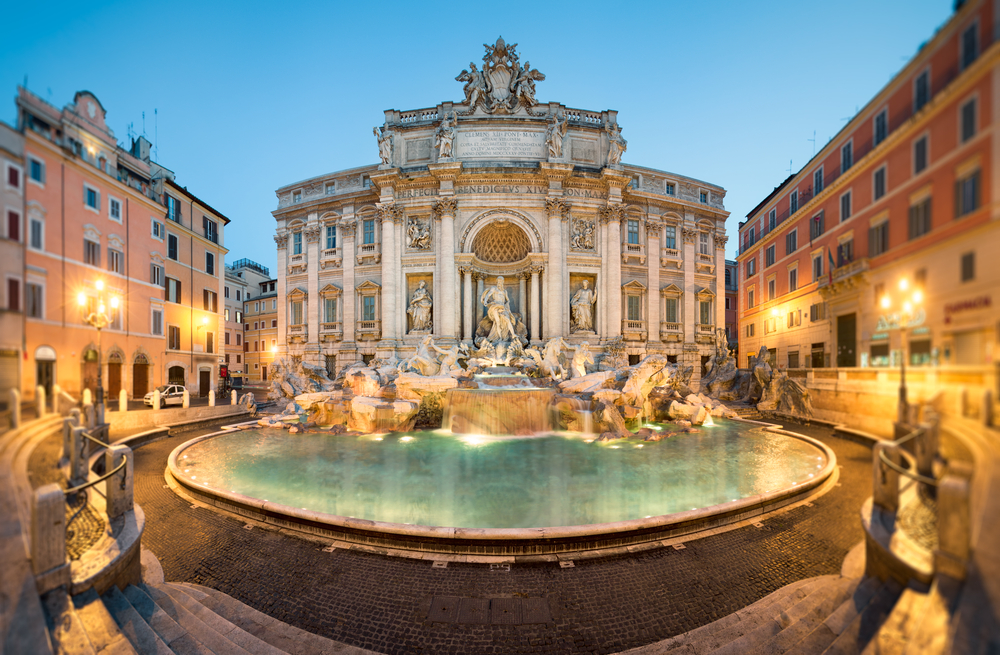 As you can see, Rome is such an exciting city with so many amazing things to do. We have picked out our favourites for 48 hours but have only really touched the surface of all the fabulous things there are to see and do there. Thinking of a break? You're in luck! Check out great flight deals with Alitalia to Rome here http://po.st/z7D9nL
Have you been to Rome recently? Do you have any other recommendations? Please let us know via our Facebook or Twitter pages!