When planning to visit a new destination, the amount of places to see and things to do can sometimes be overwhelming. The same can be said about Spain's capital, Madrid – this fascinating city has plenty of attractions to keep you occupied for days on end, so to make things easier for you we have put together a list of top things to do in Madrid. Whether you're travelling on a short break or are planning a longer stay, we've got you covered!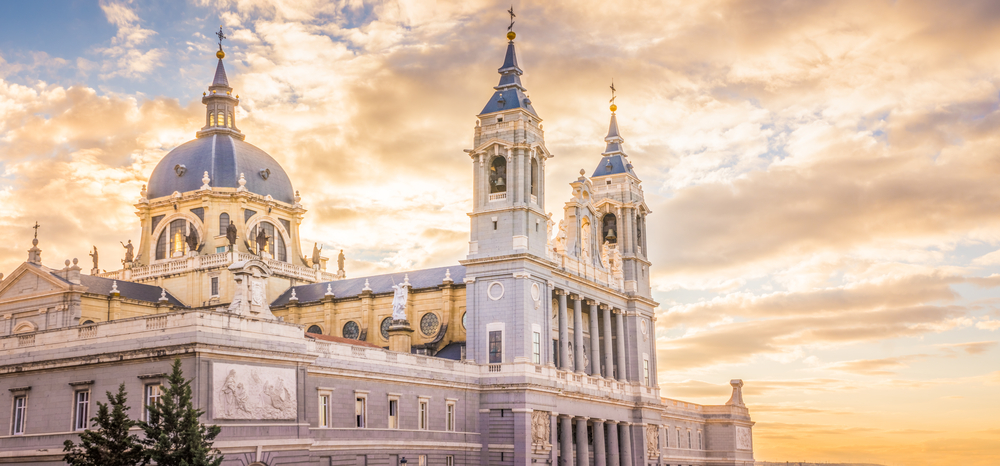 Recharge in the oldest restaurant in the world
Sobrino de Botin has been operating for over 200 years and in an economy where it isn't unheard of for restaurant to close after just a couple of years, they must be doing something right. The Guinness Book of World Records has declared Sobrino de Botin the world's oldest restaurant and it is located in the heart of Madrid. The cuisine has stayed true to its Spanish routes and spans over four floors, each with its own Spanish theme. If our recommendation isn't enough, the restaurant is even mentioned by the likes of Ernest Hemingway in The Sun Also Rises!
Take a street art tour
What better way to explore the streets of Madrid and its vibrant art at the same time than on a street art tour? The tour guides know all the best spots and won't have you stuck shouting at your phone for giving you the wrong directions. Cooltourspain is one of the many great guided groups that will include a visit to La Neomudejar, a contemporary arts centre, as well as showing you what the neighbourhoods such as La Latina or Malasaña have to offer. All sites you may have missed, had you not known!

Food truck hop at MadrEAT
With a great pun and even better food, MadrEAT is an amazing food-truck festival, hosted at different dates and locations each month. Make sure you check where they will be, on their website prior to their visit so you can include the stop on your itinerary. The local's love this new food market and not only can you try all sorts of Spanish specialties, but other international foods as well.
Shop at Mercado de los Motores
If you are lucky enough to visit Madrid for the first time on the second weekend of the month (or if you plan your trip around this – no judgement here!) then you must go to Mercado de los Motores. From 11am to 8pm, you can enjoy the hustle and bustle of this flea market in Madrid Railway Museum in Delicias. Between the railroad cars of the nineteenth century you will find all kinds of treasures from furniture to vintage clothes and of course all the tapas you could possibly eat. It won't be a stretch on your purse strings either (well… depending on how many chairs you buy!), as admission is completely free.
Go on the rooftop of Círculo de Bellas Artes
A great way to see as much of the city as possible on your first visit to Madrid is to head to the roof of Círculo de Bellas Artes. Chill out on the daybeds and hammocks after a eating a variety of local foods ranging from chorizo to gazpacho at the restaurant, el Tartan. Stay til sunset to really appreciate the beauty of Mother Nature and get those all important holiday snaps!

Buen Retiro and Bosque Encantado Parks
One thing Madrid does not lack in is parks. There are three gardens next to the Royal palace alone! Here are our top two favourite ones to include on your first visit to Madrid:
A park fit for a King and/or Queen, quite literally. Madrid's most famous park is not to be missed. Parque del Buen Retiro has been open to the public since the late 1700s but was originally built as a retreat for the Royal Family. The activities in the park are vast and include rowing a boat around the serene lake or visiting the Crystal Palace, which is made almost entirely out of glass. It is easy to spend a whole day here, admiring the peacocks in the enclosed gardens, glancing up at the elegant statues or walking through the rose gardens.
A more unique and lesser known park is the Bosque Encantado AKA Enchanted Forest. Located in San Martin de Valdeiglesias, it's a botanical garden that has the most beautiful sculptures to see up close. There are elephants, dragons, horse-drawn carriages or even rock band crafted into the greenery. It truly is something to see to believe.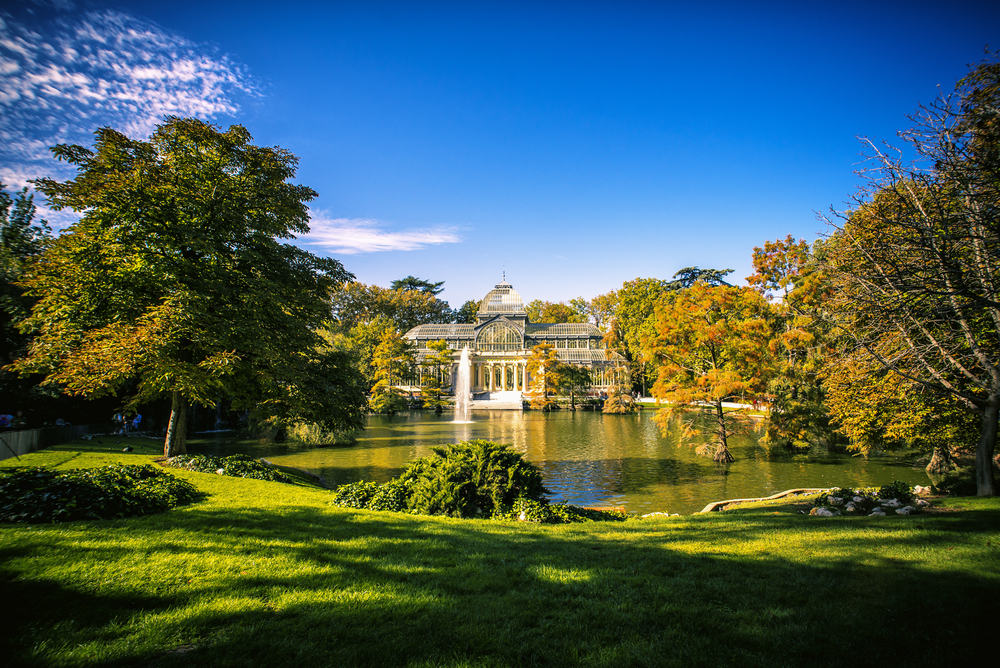 See flamenco at Las Tablas
A great Spanish tradition we recommend seeing is flamenco dancing. Go to where the locals also watch at Las Tablas. It's a more authentic evening than some other tourist shows and most importantly, much cheaper! Enjoy a free drink in the bar while you watch the flamenco dinner show – we can guarantee it will have you wanting to never leave!
We hope you like our tips for things to do on the first time you visit Madrid, we are sure that it won't be your last! Are you planning a trip to Madrid soon or have any other tips and recommendations? We would like to hear from you on our Facebook or Twitter pages.