When visiting another country with such a strong culture and religion, it's important you research travel tips and things you should know. From eating etiquette tips to how you should act when in religious sites, TravelUp have got all the tips you need for visiting Thailand. These will help keep you out of trouble and get stuck in with the culture!
Watch Out For Your Feet
Your feet are considered by the locals to be the lowest and dirtiest part of your body. Because of this, crossing your legs and pointing your feet at someone can be considered rude and you could offend them.
Don't Drop Money
Because the Royal Family are portrayed on Thai currency, it is offensive to drop money or stand on it. It's best to keep it tucked away in your pocket and try not to drop change or banknotes just to steer clear of offending any locals.
Always 'wai' back
What's a 'wai'? When someone places their hands together and bows their head, this is considered the official greeting. You will see everyone doing this whilst on your holiday to Thailand, and you must always return it as a sign of respect.
TIP: Greeting a monk in religious areas is slightly different. You must bend your body from the waist, head down and palms together.
Respect the Monks
One of the top things to know when visiting Thailand is to be careful and aware of how you greet and interact with the monks. For women, you should never touch them or brush past them as it is strictly forbidden for them to touch a woman. Also remember not to be personal with your questions, it's best to stick with topics about their religion and the temple.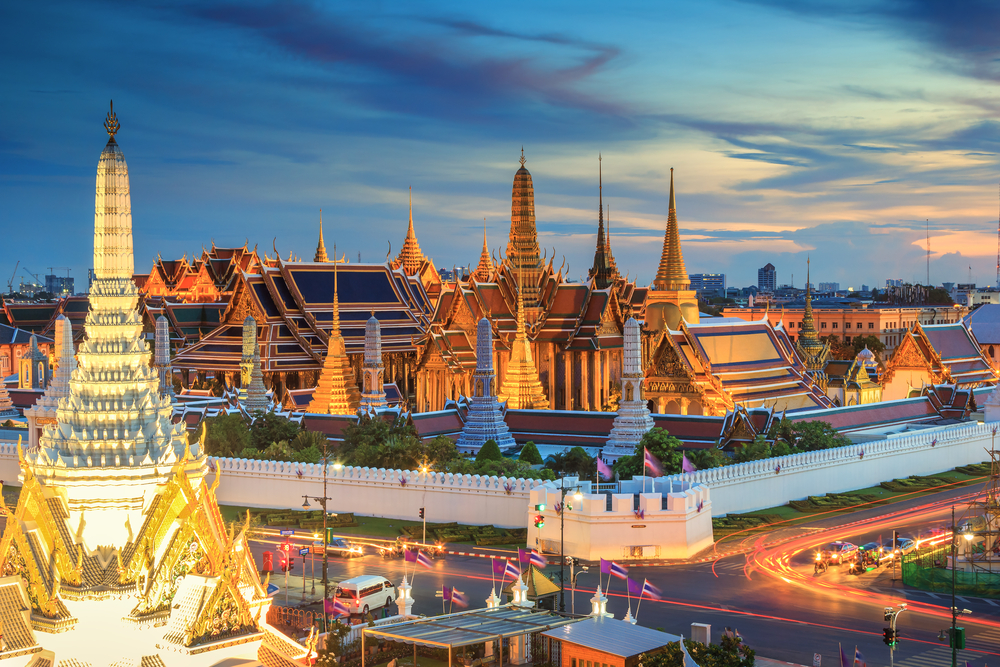 Dress Appropriately for Temples
There are many tips when travelling to Bangkok and other areas of Thailand with plenty of temples, and one of the most important tips is to dress appropriately. You should be respectful and ensure you cover up your shoulders and chest before you enter the breathtaking temples. On your wanders, we recommend always packing a shawl or long-sleeved top so you can easily cover up before going in. Read more about dress codes for temples here.
Public Transport is Common
Another Thailand travel tip is to be aware that there are plenty of options for public transport, especially in the main city. You should always agree a price before getting in the taxi; alternatively look for a pink taxi in Bangkok as these are metered. Never forget to agree the price; otherwise you could end up paying more than you should.
Paying More
It isn't uncommon for tourists to pay more than the locals do at a variety of attractions such as galleries and museums.  The best way to avoid paying more is to book your attraction tickets well in advance. The cost on the door could be more than you are willing to pay.
Never Point
It's easy in the UK to point to suggest a direction you wish to go in, however in Thailand it's considered rude and sexually suggestive. Never point at temples either, but if you do accidentally forget this Thailand tip, just 'wai' as an apology.
These tips for visiting in Thailand will ensure you don't offend the locals and get in a sticky situation. It's always great fun to get stuck in with a new culture; you'll soon feel like a local when you pick up these habits.