From colourful and exciting souqs to a relaxing hammam, there's so much to see and do on your holiday to Marrakech. We've put together a list of our top 5 things you can't miss while you're there so you can tick everything off your bucket list.
Take a walk around the incredible Souqs
Souqs in Marrakech have almost an art to them and can be slightly overwhelming at first. It's worth planning ahead to find out which one you'd like to check out first and work from there. If you want to visit a souq that has a variety of items, then head to Souq Lebbadine, which has all kinds of items you may want to take home to your friends and family. Make sure to check out the intriguing slippers that are sold there, they make for a fantastic authentic souvenir from your trip to Marrakech.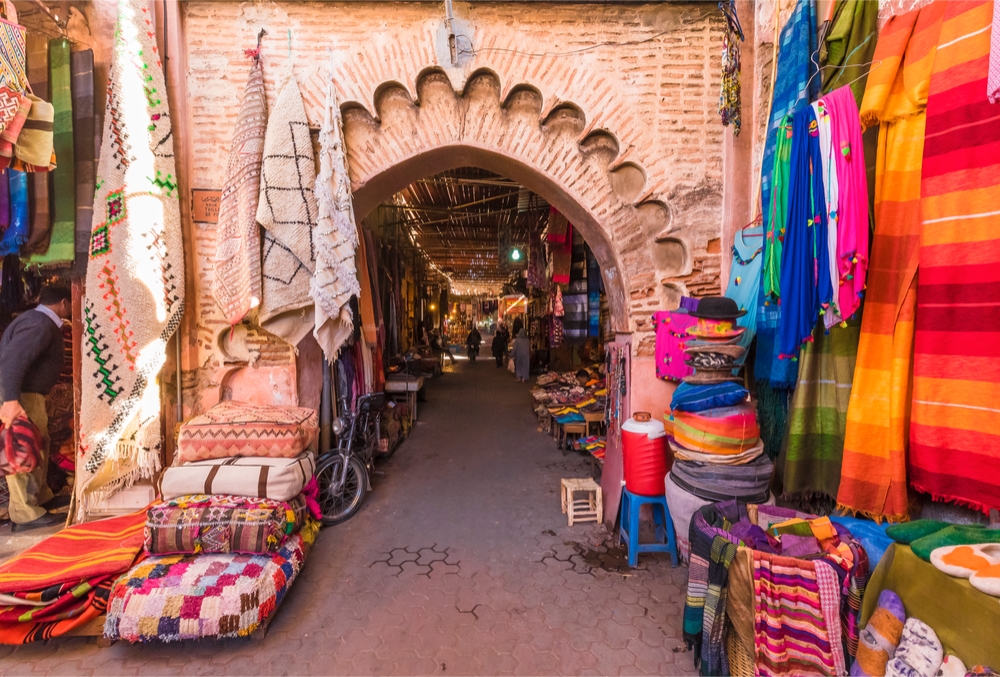 For those who love getting that Insta-worthy shot, be sure to spend some time taking photos of these colourful souqs, they're stunning.
Discover the city's Djemaa el-Fna
At the heart of the city lies the Djeema el-Fna (also known as Jemaa el-Fnaa, Jemaa el-Fna, Djema el-Fna or Djemaa el-Fnaa). The translation of this square is "assembly of the death", it was called this because it would be the place where public executions took place. Nowadays though the square is used for much more uplifting activities and is a great place to spend the afternoon and immersing yourself in Moroccan culture. You can expect the likes of snake charmers, henna-tattoo artists and various other artists there by day and at night the square turns into a culinary delight with traditional lamb dishes being served alongside fresh orange juice.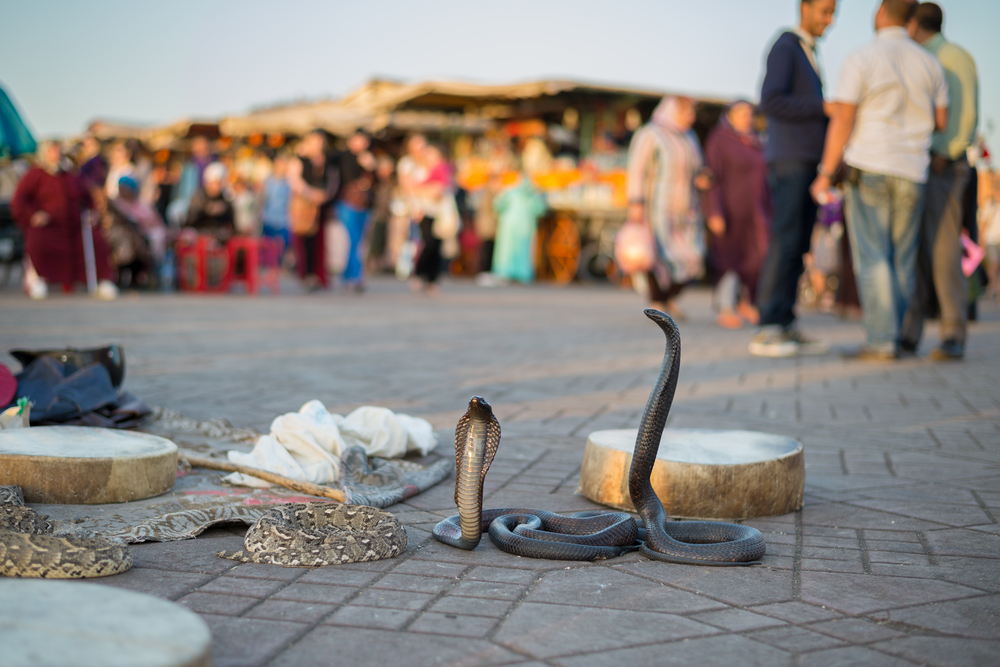 Enjoy a tea in a stunning setting
Almost a tradition as big as the UK's or Japan's, Morocco enjoys drinking mint tea (green tea with lots of spearmint) and will tend to be the drink of choice in most cafes there. Perhaps one of the most beautiful places to enjoy a cup of this hot tea is in the marble courtyard of Royal Mansour, where you'll get the V.I.P treatment and the tea is served with traditional sweet pastries and msemen pancakes covered in thyme honey. Mint tea not your thing? Why not try one of Morocco's other teas such as sage, pennyroyal and lemon verbena.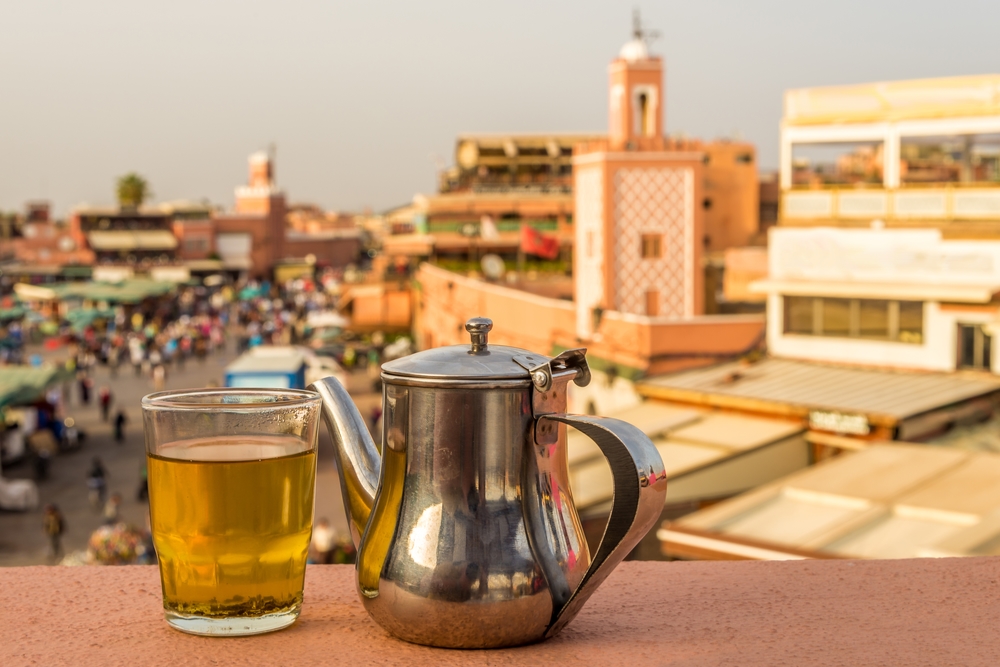 Escape the hustle and bustle of the city in Jardin Majorelle
If you want a nice calm afternoon then head over to the stunning Jardin Majorelle, the masterpiece from French painter, Jacques Majorelle. He spent 40 years curating this garden and it's sure paid off. The whole experience is magical and tranquil; explore the charming little lanes, follow the enchanting streams and discover over 300 species of exotic plants. Every inch of this place has been meticulously planned and is designed to make you feel at ease. It's well worth adding this to your itinerary.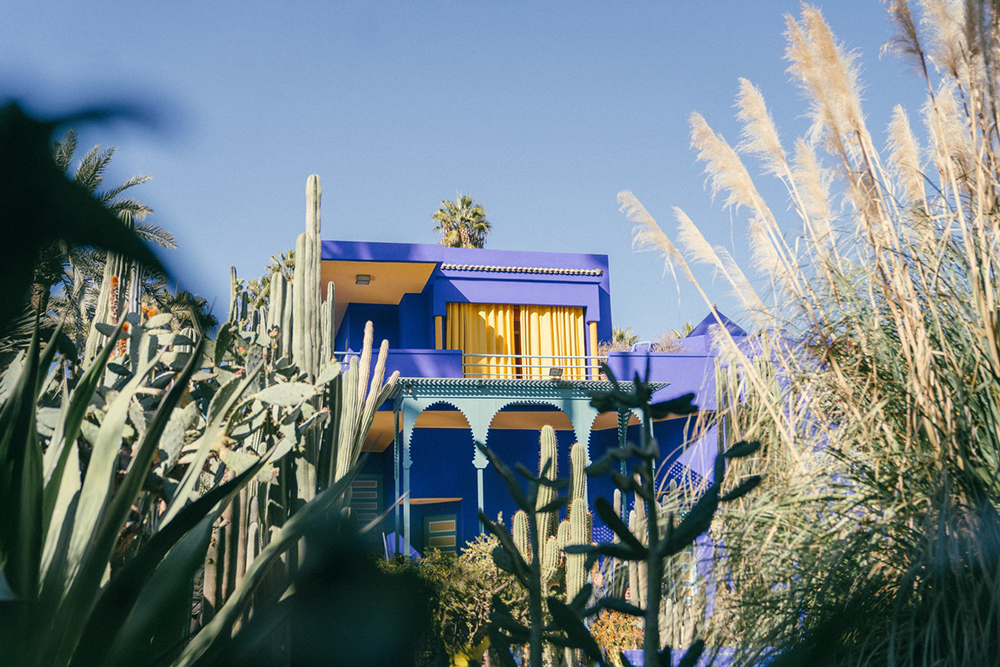 Relax in a hammam
You'll find this traditional bath houses dotted all over the city, each one as beautiful as the last. It's a fantastic place to put your feet up and enjoy some well-deserved R&R. You'll be greeted by a tebbaya (bath attendant) where they will show you through the steam-filled interiors before coating you in savon noir (olive soap) and scrubbing off layers of dead skin before putting on a soothing mud mask. It's the perfect pampering treat!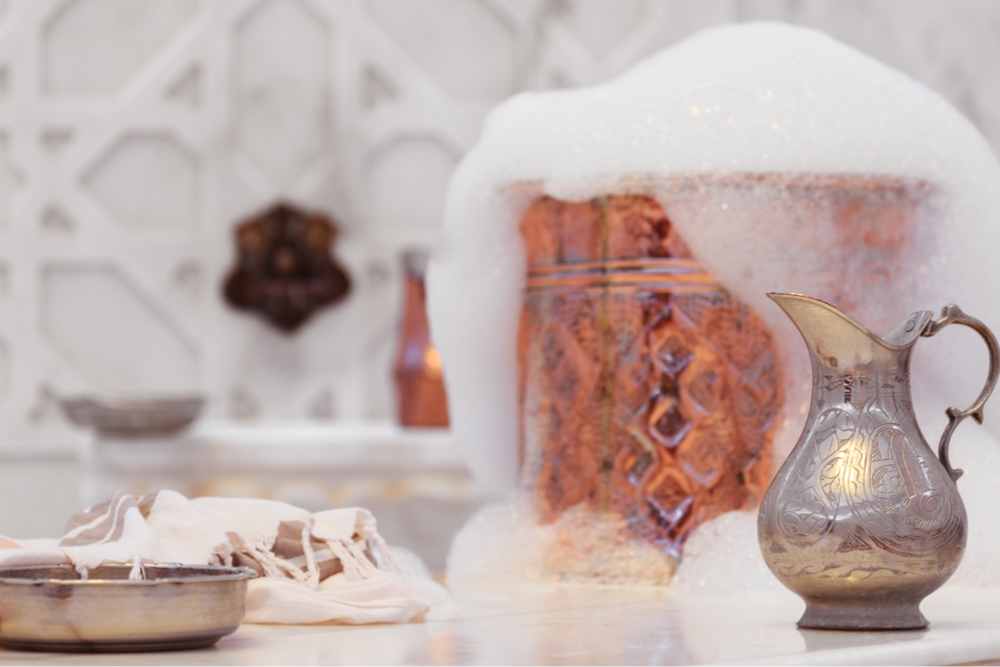 We've just touched the surface of things to do in Marrakech and with flights from Royal Air Maroc, you could be there in no time!