The freedom of business travel is limited, but with more and more hotels catering for the corporate travellers, the variety of hotels for your business trip widens. But when you're searching for your next trip, do you know what you're looking for in these hotels? TravelUp has our wide knowledge and experience together to offer some suggestions of what you should look for in a hotel to accommodate your needs whilst on business.
Free & Reliable Wi-Fi
There's nothing worse than arriving at your business travel hotel to realise you have to PAY for the Wi-Fi and it's not even that strong of a signal. Of course, you'll want to crack on with work whilst you're out there, especially if you have travelled for meetings. Make sure you have a look to see if the internet is free, and uncapped – having a limit on the internet usage will be no good and you probably won't appreciate being kicked off the Wi-Fi after an hour.
In-Room and On-Site Facilities
Usually, many hotel rooms offer a working area and you must remember that you will be working in your accommodation. It's important to consider all of the things that come in the room and whether these will make good working conditions such as comfortable seating, a desk that can be clearly lit up.
It's also great to important the business facilities the property have, these include things such as a printer or business spaces. One of our top tips for enjoying a business trip is to have some time to rest too, so check if there's a spa or pool so you can relax too.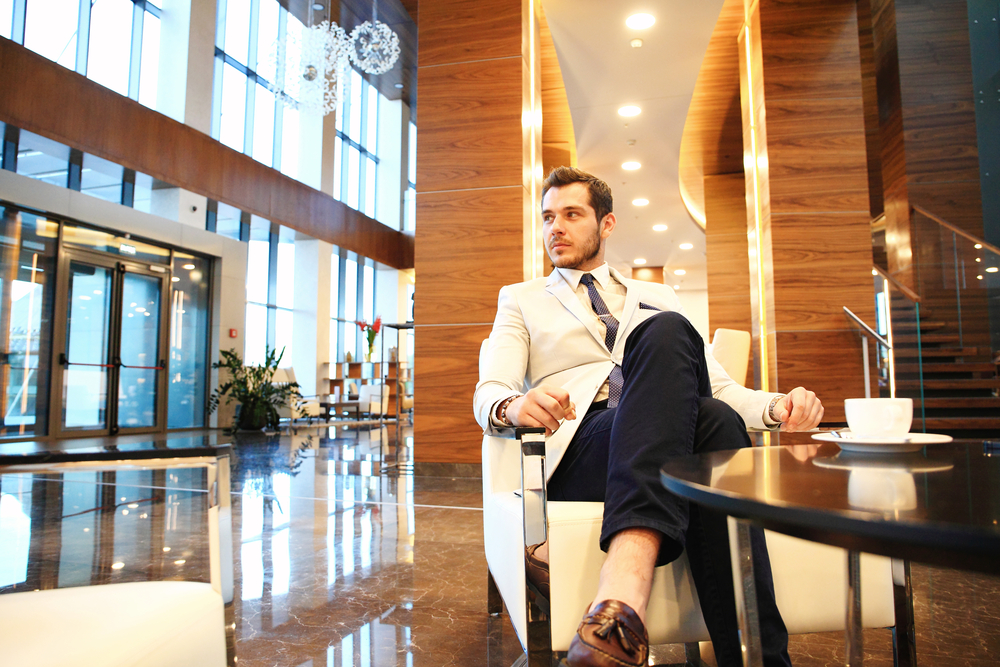 In-Room Dining
If you're busy working away to meet a deadline, going out to experience the local food might not seem like an option. Or if you're looking to grab a bite before you head to your next meeting, in-room dining can be a lifesaver. Be sure to check if the hotel offers this facility and what times throughout the day to see if it is suitable for your itinerary. Some hotels are even posting waiting-times on the TV screens so you can make a decision as to whether you wish to wait or go out and grab something to eat.
Fast Turnaround on Dry Cleaning
In humid countries, you're going to want to utilize the dry cleaning especially if you're hot cities such as Bangkok. Before booking your business travel hotel, make sure to check if there is a dry cleaning service or at least an iron and ironing board in your room. You'll want to arrive to meetings looking presentable and it can be a nightmare when your hotel room doesn't even have the basics.
Up-to-Date Technology
There's nothing worse than getting to your hotel to realise they have all the old USB ports, or a docking station, with the iPhone 2 cable on. Make sure your hotel has up-to-date technology and brand new inventions that can make your stay a little easier. Here are the top 10 most high-tech hotels around the world!
Another important is to think about what you think other corporate travellers would want from their hotel room. Head over to TravelUp's Twitter page for even more useful and invaluable tips and tricks for selecting your business travel hotel.