If you are somewhat into art or architecture you will have heard of Antoni Gaudí, a Spanish architect from Catalonia. He is known for his quirky and energetic designs and was commissioned by many wealthy people throughout the 19th and 20th century to create masterpieces as their homes. One city Gaudí made a huge mark and influence on is Barcelona where you can discover 11 out of his total 17 innovative buildings. Below are some of our favourite Gaudí's designs that are not to be missed when visiting Barcelona.
Declared a World Heritage Site by UNESCO in 2005, stands Gaudí's first building built in Barcelona between the years of 1883 and 1888. From the outside of the building you can already see Gaudi's quirky style with green and white tiles placed around the outside. Casa Vicens was commissioned by a stock market broker, Manel Vicens y Montaner, and was like nothing else anyone had seen in Catalonia before. This is one of the first examples truly bringing together air and architecture together. Gaudi takes a lot of his inspiration from nature's patterns, which features all over the design of Casa Vicens. For example, the iron gate entrance depicts palm tree leaves. Nowadays the house is open as a museum and you are free to wander around and marvel at the beauty that is inside which has been carefully preserved.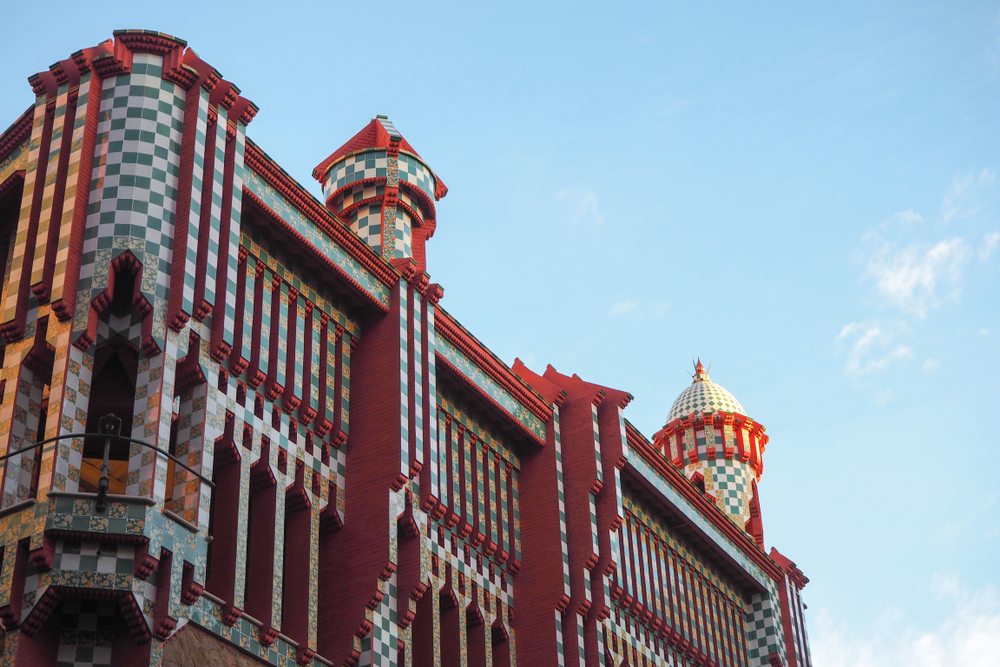 Casa Milà was not welcomed by the locals when it was built in the 20th century and was nick named the building La Pedrera (Catalan for stone quarry) due to its ground-breaking design and resemblance to a stone quarry – which remains one of the most imaginative architectural designs to this day. This building was the last residential building design by Antoni Gaudí which you can visit from the top down. You can enjoy the rooftop where the intricately-shaped chimney (which you can spot in many of Gaudí's works), affirms this building as one of his great design. From there you can learn all about Gaudí's life through models, plans, photographs and videos in the attic. To end your visit you are able to discover the beauty of the courtyards that surround the building in which Gaudí took his nature inspirations.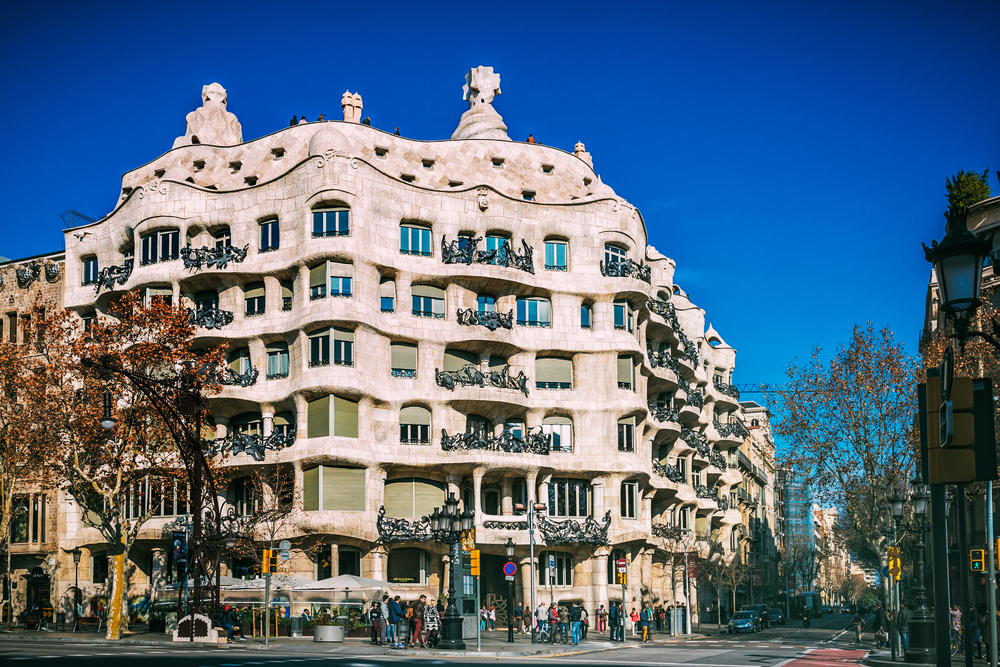 Park Güell and The Gaudí House Museum
Park Güell is one of the most impressive buildings you will ever come across and gives you a unique view of Barcelona from the rooftop that will take your breath away. The building was commissioned by Count Esusebi Güell who wanted a miniature city of houses for the rich in landscaped grounds. The project was abandoned not long after it start but not before Gaudí had a chance to create 3km of roads, paths, steps a plaza and two gatehouses, designed only how Gaudi could. The design is colourful, wacky and conjured up the wildest imaginations. The spiralled house on the right hand side is now known as Gaudí House Museum and is the place where Gaudí lived for the last 20 or so years of his life. The house was not actually built by Gaudí but his friend Francesc Berenguer i Mestres as a prototype for the houses that were originally planned to be built there. In the museum you will discover furniture designed by Gaudí which was once situated in La Pedrera, Casa Batlló and Casa Calvet – a must see for all art or architecture fans out there!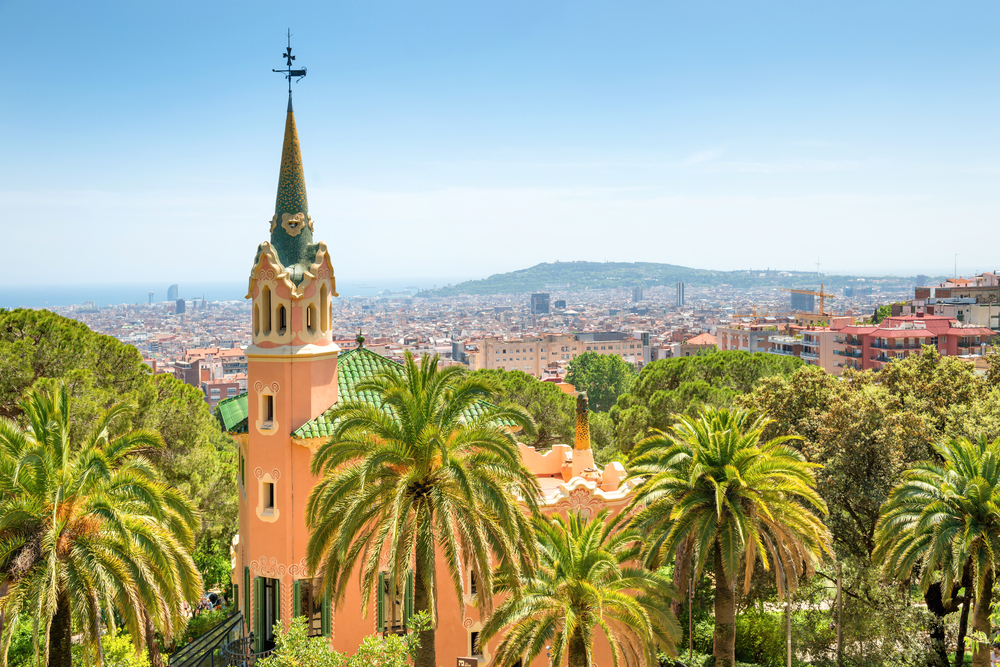 Translating to Expiatory Temple of the Holy Family in English is a building of Gaudí's that is still being worked on to this day. Gaudí put a lot of love and work into his last building where he actually lived in for 16 years – talk about living and breathing work! Unfortunately Gaudí died in an accident in 1926 before his project could be finished but he is laid to rest in the crypt of the basilica that anyone can visit and pay their respects. This building was designed to be a "cathedral of the 20th century" and, though we are now well and truly in the 21st century, the design and architecture is still admired by millions every year. Luckily Gaudí could foresee that he would not be around by the time the building was complete and left clear instructions on how the rest was intended to be built. Never one to be subtle, Gaudí did not leave without making his mark, deciding to elevate the heights of any external or non functional parts of the building in a way that would make it impossible to stray from his original designs – well and truly leaving his stamp on the city of Barcelona.
As you can see, Antoni Gaudí is one of the world's greatest architects and his work still lives on and is admired by millions today. If you are lucky enough to be visiting Barcelona, visiting Gaudí buildings should definitely be top of your list! Have you seen Gaudí's buildings before? Is there one you think we missed off our list? We would love to hear from you on our Facebook or Twitter page!