The American Football season has arrived and if you're booking a flight to New York between September and December, it must be on your do to list, especially if you are a  New York first timer; If you're wondering where to watch American football, New York Football teams are New York Jets and New York Giants. Here's what to expect at one of their games:
New York Giants
The New York Giants are a fan favourite for those that are local to the New York team. They play at the MetLife Stadium which is located in East Rutherford, New Jersey. The tickets are usually sold on a season ticket basis and there is a long waiting list for one of those… However, there are tickets that are sold at the stadium box office or you can find tickets on resale sites such as Stubhub and Ticketmaster. The next game that the Giants will be looking forward to will be against Denver Broncos on the 15th October 2017 so may be worth watching the Giants in action!
New York Jets
The New York Jets are another New York football team to check out on your travels to the Big Apple. The Jets also play at the MetLife Stadium and the tickets are usually easier to obtain than the Giant as they can be found in the Box office at the stadium. The Jets next game will feature at the MetLife Stadium against New England Patriots on the 15th October 2017 so this may be a hard choice on which match you want to watch more! Either match you choose, you are sure to enjoy a great game of American Football and will be a fantastic day out with friends and family.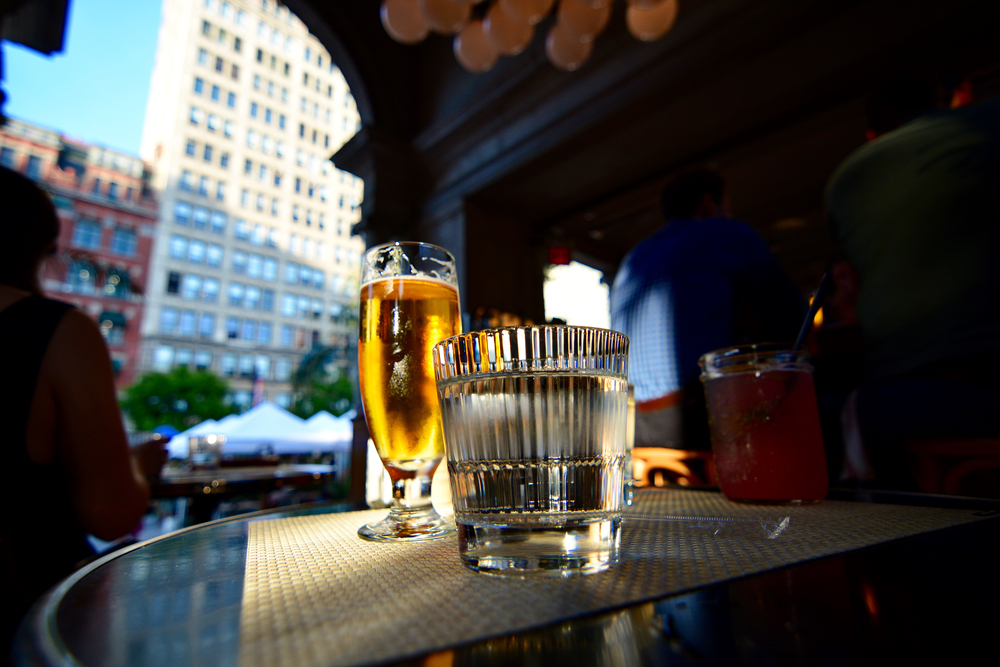 Alterative places to watch American Football in New York
If the tickets for either team are out of your limit, why not join the locals at sports bars scattered across New York City! Bounce Sporting Club is a great choice of bar as there are 20 TVs available for any game viewing. The Garden at Studio Square is perfect for American football fans as there is this includes a 160 square foot screen outdoors which will give you the feel that you're at the game. If you fancy eating pizza while watching the Jets or Giants game then Saluggi's East is the bar for you!
It's definitely a bucket list adventure to experience and to find more tips for other amazing locations, check out our Twitter page.