This article has recently been updated on 26/04/2017.
Recently the UK announced a flight ban on electronic devices and with many news articles floating around; this can be very confusing as to what electronic devices you can carry on board. TravelUp has got all the information you need including what flights from the UK it affects and how it will affect you in the future.
The Government have not set a start-date for the flight ban on electronic devices, but many airlines are already "in the process of implementing it".
On the 22nd March it was announced that the UK would follow a similar electronics ban that the US had recently introduced. But how does this affect you?
There is now a cabin baggage ban on laptops, tablets and e-readers on DIRECT flights to the UK FROM Turkey, Lebanon, Jordan, Egypt, Tunisia and Saudi Arabia.
Any devices that are larger than 16cm long, 9.3cm wide or 1.5cm deep are now banned – if a mobile device is larger than these restrictions, it is also banned.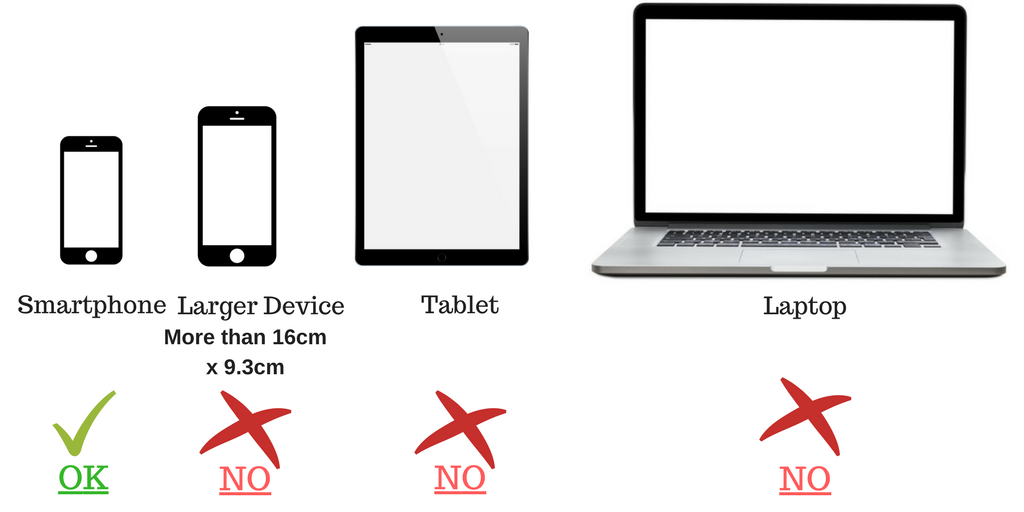 This mean you must pack these devices into your hold-luggage.
UK Ban on Electronic Devices
Whilst the government have made this announcement, it is important to remember that it is down to the airlines to decide when the ban on electronic devices will come into place and thus will vary. The airlines affected are:
British Airways
EastJet
com
Monarch
Thomas Cook
Thomson
Turkish Airlines – Cameras are allowed on booard. Passengers of UK bound flights from Turkey and beyond can carry seperate/spare lithium batteries & power banks smaller than 16cm x 9.3cm x 1.5cm on board. These devices if bigger are not permitted neither on board nor in checked-in baggage. Find more information here.
Pegasus Airways
Atlas-Global Airlines
Middle East Airlines
Egyptair
Royal Jordanian
Tunis Air
Saudia
We recommend before flying that you contact your airline for more information regarding the flight ban.
If you are flying from the following airports, the flight ban on electronic devices applies:
Mohammed V International, Casablanca, Morocco
Ataturk Airport, Istanbul, Turkey
Cairo International Airport, Egypt
Queen Alia International, Amman, Jordan
King Abdulaziz International, Jeddah, Saudi Arabia
King Khalid International, Riyadh, Saudi Arabia
Kuwait International Airport
Hamad International, Doha, Qatar
Abu Dhabi International, United Arab Emirates
Dubai International, United Arab Emirates
But what about connecting flights?
If your last part of departure is one of the above airports, the travel ban applies. However, if you fly indirect from any of these airports to a non-UK or non-US airport, the electronics ban doesn't apply and the devices are allowed to be taken on board.
If you are flying in-direct into one of the above airports and are the last airport before you land in the UK, we recommend transferring your devices into your baggage before flying back to the UK.
Need more clarification on the travel ban? Give us a call on 0118 956 6464. If you have booked a flight with one of the affected airlines, contact them directly for more information.