Keeping children happy on any flight can always seem like a difficult and daunting task. Before the laptop/device ban, we would just hand them a tablet or computer with their favourite programmes and games on and they'd be happy for the next few hours. But with the ban in place, we need to find some alternative ideas to keep kids entertained. TravelUp have racked their brains and come up with some classic games you can play with the little ones on a flight that don't require an electronic device.
Sticker Books
This is a throwback, but do you remember sticker books? They are the perfect travel activity for toddlers, granted they don't start sticking stickers all over the seat – we're not sure the airline would be too happy. There are so many sticker books that will keep the toddlers entertained for hours and they are so affordable too. Check out some cheap and excellent sticker books here.
Colouring Books
These can keep both adults and children entertained for hours and can you really go wrong with the classic colouring book? Again, these are super affordable and a great travel activity for both children and toddlers. Just bring a few pencils and your colouring book and your set for the next few hours. There are some affordable options out there.
Design a Postcard
Another way of keeping kids entertained is to ask them to design a postcard on the outbound flight, and then you can send this back home whilst you're on a holiday. It's a great little entertainment trick that will keep them amused for a couple of hours.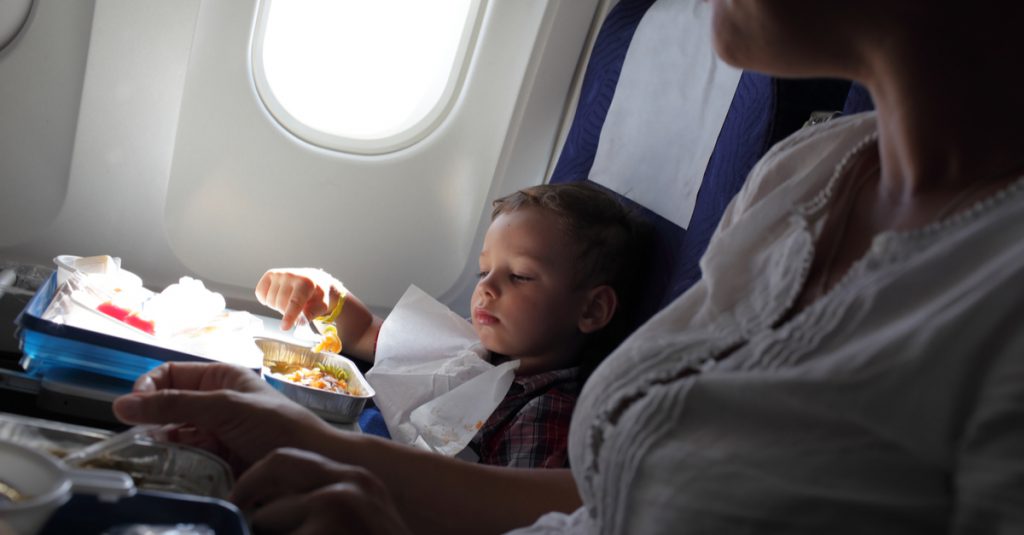 Write a Book
If you're flying back, this is a great way to get some holiday destination ideas for young families. Ask them to describe and write down where they want to go to next, what they want to see and do. Or even describe their holiday they've just been on, and what their favourite parts were and what there least favourite memories were.
Play hairdressers
Possibly one of the most classic games for kids is to play hairdressers. Bring a hairbrush, hair ties and some clips and ask them to do your hair during the flight. You might have an interesting hairstyle by the end of it but it certainly keeps them entertained.
Uno
For the older kids, bringing a pack of Uno or deck of cards is an excellent way of keeping children entertained. These can also double up as entertainment whilst you're on holiday, and when you know a few card games off the top of your head you will be certain to have hours of fun.
Play with Lego
Another classic game for kids is Lego, all you have to do is bring a small box with a few Lego bits inside and ask the little ones to build whatever they wish.
Looking for even more travel entertainment for kids? You can check out even more ideas here. These are some great ways of making sure your kids are happy throughout your flight, and doing some of these activities will definitely help pass the time.