Vietnam is a stunning country with so much to offer; the locals are friendly and hospitable and there are plenty of breathtaking landscapes for you to discover. The country is a little more untouched than Thailand or Bali and with this comes a truly authentic Asian feel. For instance, don't be afraid to sample the street food on show at the local markets alongside the locals. Vietnam is great to travel all year round but November to April tends to be drier if you are looking for a particular sunny, dry climate.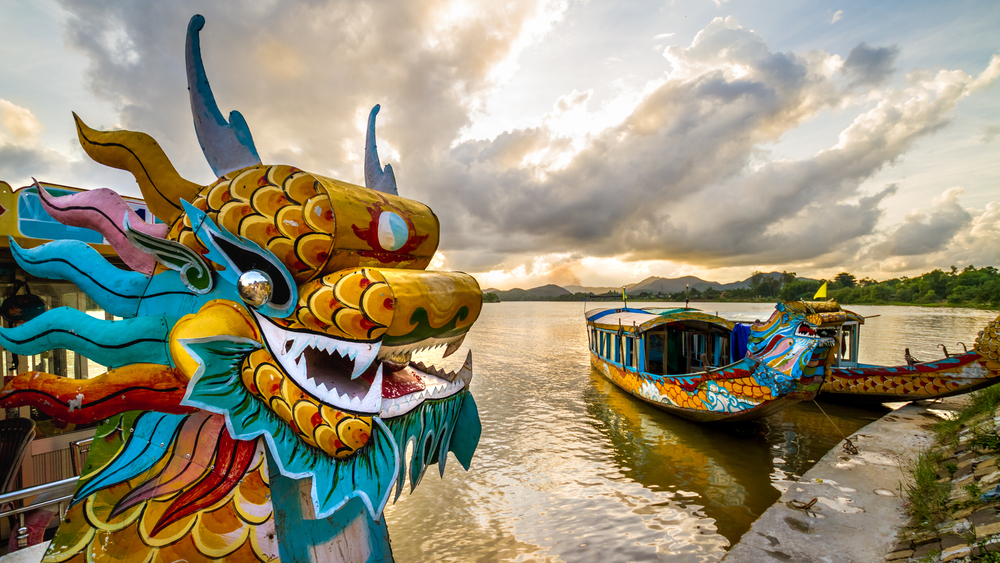 Getting Into Vietnam
Don't forget you will need to arrange a Visa before getting to Vietnam if you plan to be there for more than 15 days – it's totally free! If you only plan to be in the country for less than two weeks then you can simply get a Visa on arrival. Click here to see what you need to do!
Getting Around
Now you've got into this beautiful country, where you should go? You may hear regularly that many people travel the entire length of the country but don't underestimate its size: Vietnam is 1,650 miles long. Don't let this put you off however, and make sure you see as much of it as you can in whatever time you have. Unlike many other countries in Southeast Asia, Vietnam is not made up of lots of teeny, tiny islands which make what looks like a short trip actually take a day.  Vietnam is long but thin and this allows you to travel most places by bus, bike or even car with ease. Sleep buses are a great way to get around as they run overnight with beds you can actually lie down in. Not only can this save you a night's accommodation, all you have to do is close your eyes and you can wake up in a completely new place to explore. If you are particularly tight on time, planes are also a great way to get around as many of the main cities have domestic airports and it only takes a few hours by plane to reach the next big city along.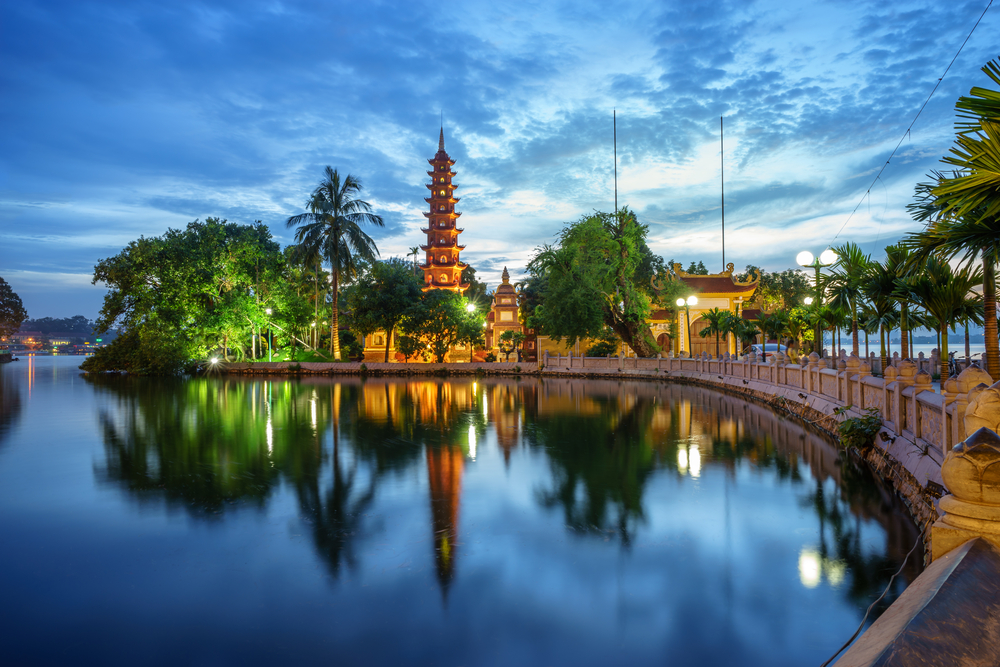 Where To Go
Destinations that should definitely be on your Vietnam list are: Hoi An, ideal for getting custom made suits, clothes and shoes; Hanoi is the best place for traditional "attractions" such as some stunning temples and is also where you can take a cruise to Halong Bay; Nha Trang is where you want to be if you are looking for some cool Asian bars and beach parties 'til sunrise; whereas Ho Chi Minh is perfect for modern culture (as well as an amazing water park).
The Traffic
Traffic in Vietnam will likely be something you have never experienced before. Massive items being carried on the back of scooters are the norm and even on roads with two lanes you will see at least six scooters cramped in. There are zebra crossings, but it is not the pedestrians' right of way. There are traffic lights but motorist may only follow  them around 80% of the time. This all may come as a shock at first but you will soon get used to this traffic-filled way of life and learn to be at ease with walking across a road full of moving vehicles. The trick is to go slow. The bikes will try and anticipate your movements to avoid hitting you, so keep a slow and steady pace. It is very popular for tourists to travel the length of Vietnam by motorbike. This can be a great opportunity to go off the beaten track and find amazing sights you may not have known about. But be careful: unfortunately traffic accidents are not uncommon and if you are not cautious about the busy traffic in the cities or the bumpy roads between them, it may put you at higher risk.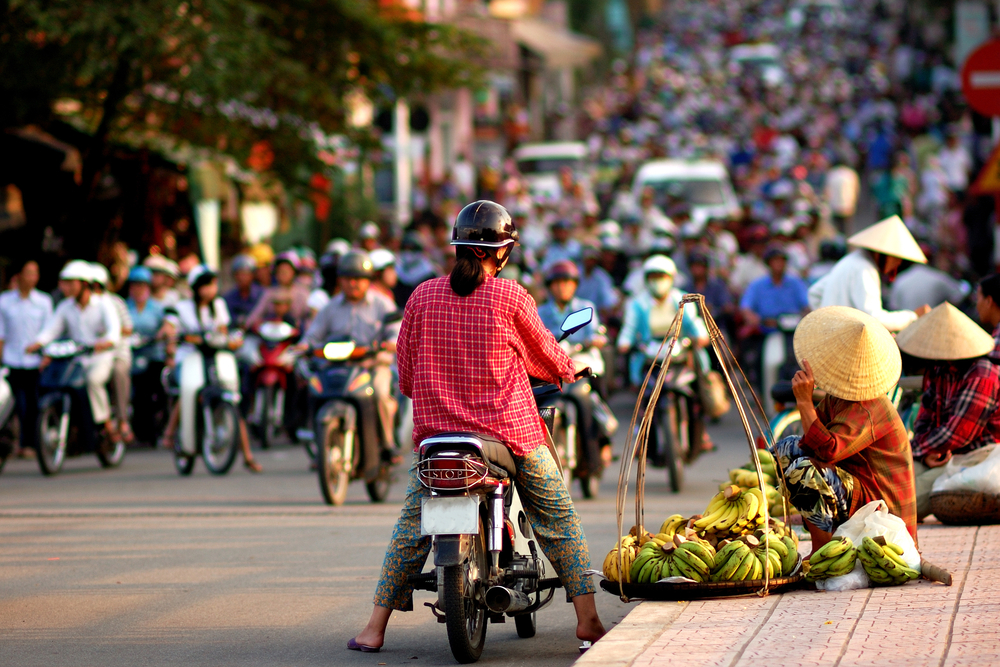 The Currency
Everyone's a millionaire! Well, that is if you have around £30 to your name as that is the equivalent to one million Vietnamese Dong. Cash is preferred in Vietnam and not only will cards not be taken everywhere but you are likely to be charged a small fee if you use them. It is best to carry both USD and Dong through Vietnam as both are commonly used – USD tends to be for more expensive items and Dong for market stalls and small exchanges, though you can usually choose either. When using an ATM in Vietnam, ensure you remember to take your card from the machine. Some ATMs in Vietnam give you cash first then the card, while others give your card back first then the cash so it can be easy to leave your card behind by accident!
Buying Things From Markets
Speaking of money, bartering is common practice in Vietnam and it is important to not always take a price at face value – negotiating is not rude but expected. A good trick if the shop owner is playing hard ball is to "walk away". This may help them lower their price. A common mistake is to ask how much something may be as the vendor will tend to start very high. Here you can always negotiate down or instead start with suggesting a price you think is fair. If you go in too low the owner will just let you walk away, but you can always go back later! Please remember that bartering is only the norm for market stalls or when getting clothes made – nothing with a set price already there such as hotels, restaurants or bars. The Vietnamese are still fairly new to tourists and will try to push you towards a sale. Be firm but fair and enjoy the experience of negotiating.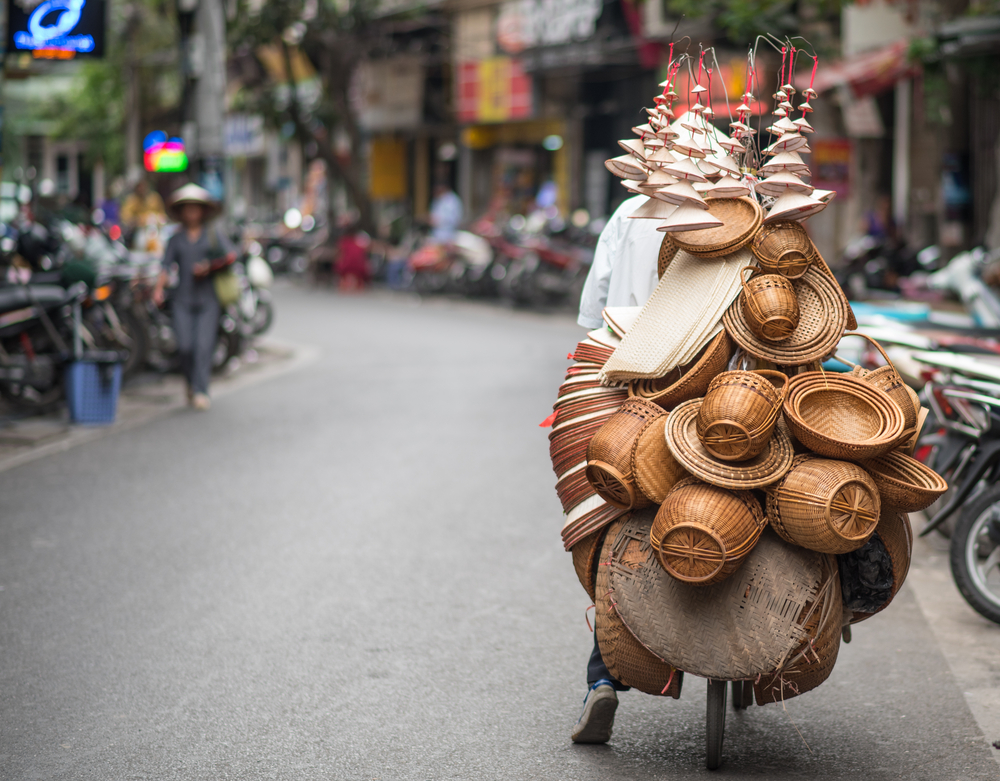 We hope we have given you some handy tips and tricks and inspired you to explore Vietnam in all its glory. The best advice we could give you when looking to discover Vietnam is to get there quick while it keeps all its Vietnamese charm and is still relatively untouched by tourists! Have you been lucky enough to go to Vietnam before? Are there are tips you would add to our list? We would love to hear from you on our Facebook or Twitter pages!