So it's your first time heading off on your own business trip… welcome to the club of being a corporate traveller. Now it's easy to get excited and treat it like a holiday, and we hate to burst your bubble but your first business trip will be very different to your normal holiday (unless you're very lucky). We've got the top business travel tips so you know exactly what to expect and how to go about your first trip.
Packing
Even on your holiday you'll most likely forget something so make packing easy. It's one of the ultimate top tips when travelling on business! Your brain will naturally be all over the place thinking about meetings and what you need to do when you arrive. A week before you fly, write a list of everything you need; but be careful, don't over-pack. Remember to be sensible with what you pack!
Airport lounges
If you've never used an airport lounge now is your excuse. It's the best place to grab some food and drink whilst getting some last-minute work completed before your business flight. There are plenty of excellent airport lounges for business travellers that will offer the perfect working environment, so book these before you set off.
Be comfortable
You're now a corporate traveller, you might think the best way to travel for business on a flight is in your best suit. Wrong, you still need to be comfortable. Think smart casual but comfortable – especially if you're flying business class.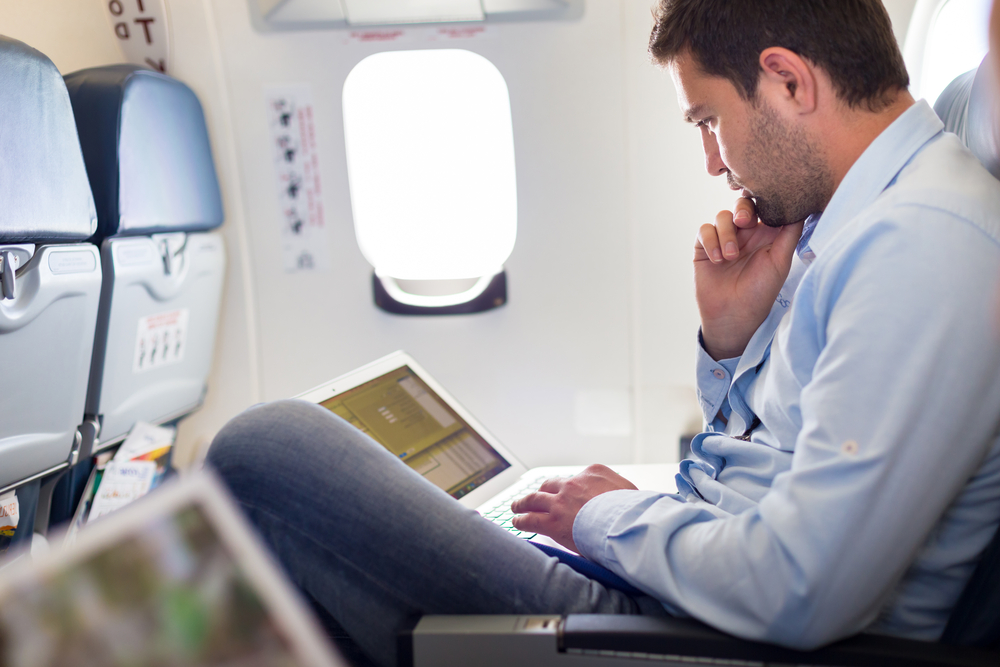 Choose carefully who to sit next to
The flight is a few hours of uninterrupted work time… if you want to work, catch up on sleep or simply collect your thoughts – you won't do that if your co-worker is nattering away.  The last thing you want is your boss having a meeting mid-flight so try not to sit next to them. You'll benefit more from it!
Live out of your suitcase
This is one of our top tips for holiday-makers and business travellers; live out of your suitcase. Do not start unpacking all your clothes if you know in a few days time you'll be heading home or to another hotel. This is how you can easily lose things and that's the last thing you want on your business trip.
Remember it's not a holiday
One of our top travel tips for business travellers is to always remember it's not a holiday. Unless it's relevant to your work, do not go sight-seeing or try every restaurant – it's not why your company sent you there. If you have an exercise routine or want to call the children every night, catch up on emails in your free time, do it. Your first business trip is not a break for your health or from work, so keep it up!
Make notes of your trip everyday
It might seem like a boring task, but it is one of our top tips for business travellers. It's very easy to forget key details that are very important and will be valuable to your company when you come back. Before you head to sleep, open up your laptop and start writing notes of your day; write up any business meetings and keep it safe.
These are our best business travel tips for first timers, and whilst your first time may not be perfect you can always learn for the next time. Don't forget to enjoy yourself, and work hard… if you impress your company, they'll send you away on more!