Antalya, world-famously part of the stunning Turkish turquoise coast- aptly named for the colour of its breathtaking seas – is a popular holiday destination with thousands of people visiting from all over the world every year. But don't be fooled, Antalya is much more than just a beach destination and we've teamed up with Turkish Airlines to tell you why…
Discover the town's history
History lovers will already be excited about exploring the fascinating history of Antalya but even if you're not clued up, the ruins of Phaselis should be on your bucket list. It was once an important trading point in the region and as you walk around you can begin to imagine how life was when Alexander the Great ruled here. You'll have the chance to witness an aqueduct, amphitheatre and the main market street, which connects two harbours. You can find The Old Lycian port city of Phaselis inside a National Park, which is also home to beautiful beaches so you can make a day of it!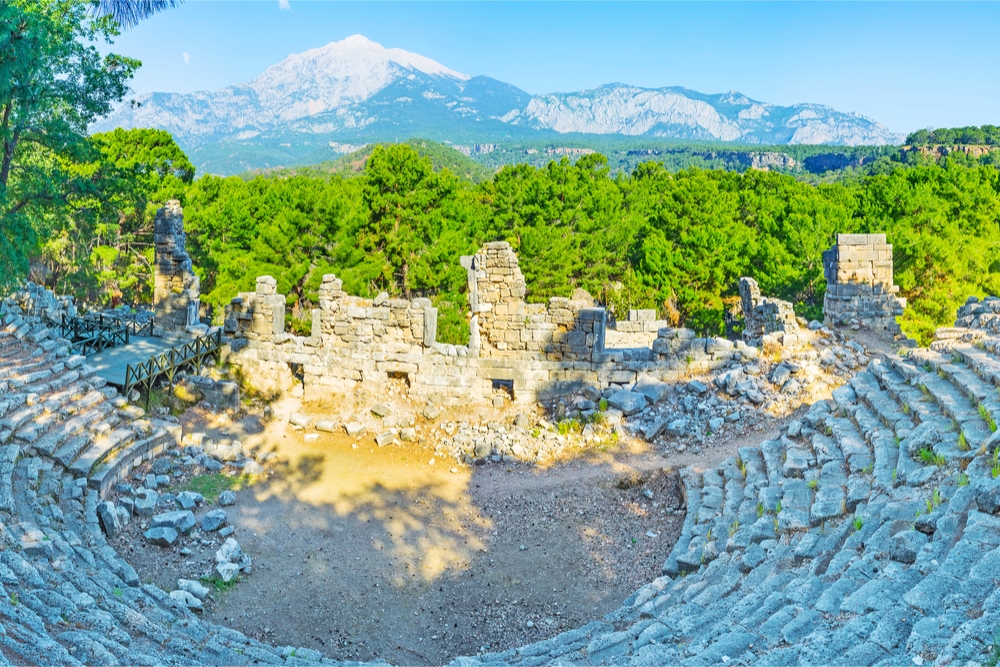 Witness the eternal flames of Chimaera
This ancient phenomenon was once used by sailors to guide them from crashing into the rocks on the shore but is now a huge tourist hotspot in the city. The name Chimaera means eternal flame and to this day there's a chance you'll see flames burning from these rocks at any time.  Tread carefully in this area as there are around twenty gas-emitting vents, which spontaneously ignite. They are located above the Temple of Hephaistos so if you're planning to visit during the night, make sure to bring a flashlight to help guide you up and down the hill.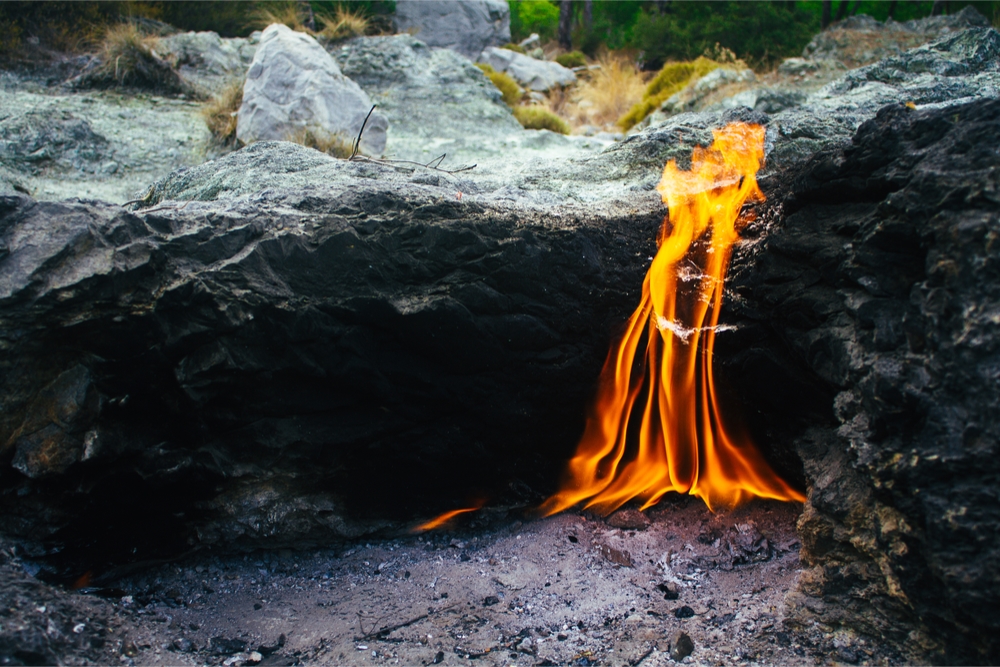 Spend an afternoon at Duden Waterfalls
Take a short trip just outside of Antalya and you'll be met with a set of breathtaking waterfalls, the Duden Waterfalls. If you haven't hired a car for your trip then you can easily get to these waterfalls by taking one of the local dolmus buses. You have a choice of two waterfalls to choose from on your visit, The Upper Duden Waterfalls are around 15km out of the city and the Lower Duden Waterfalls are in the suburb of Lara, east of the Old Town. The Upper waterfalls have been formed in a place where the river has carved out a deep gorge. Whether you want to witness the falls from above, walk in the gorge or discover the hidden cave behind the water fall, there's something for everyone here.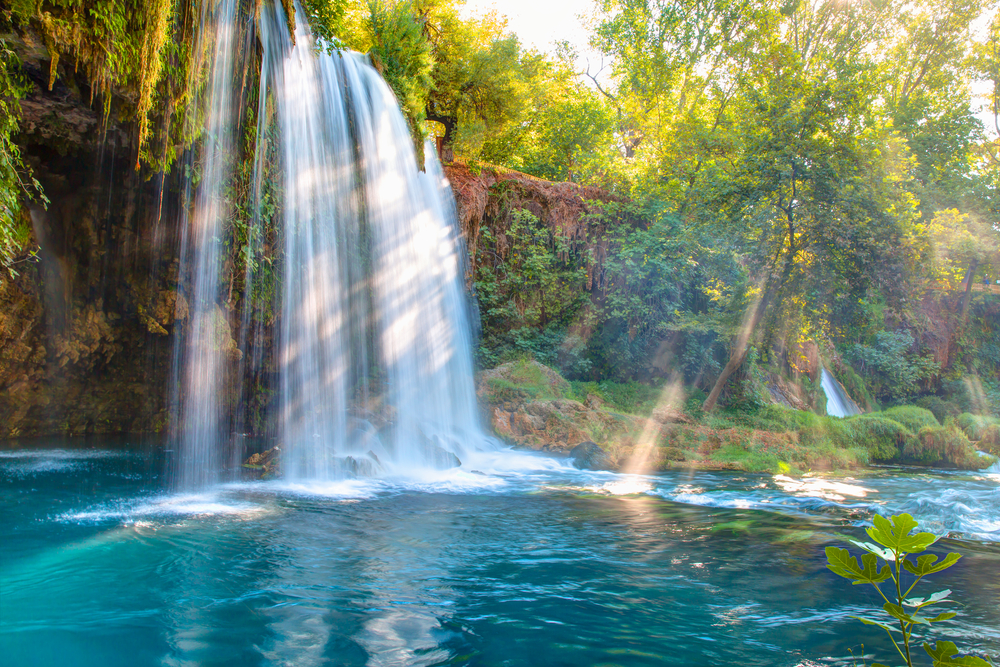 See the Karain Cave
Strangely located on a mountainside, the Karain Cave is made up of a few large caverns which are all open to the public and waiting to be explored. These ancient caves have provided rich information about the region's history with excavations leading to discoveries from Lower and Middle Paleolithic era, which included possible fragments of a Neanderthal skull. Visit the Antalya Archaeological Museum for your chance to see these artefacts for yourself!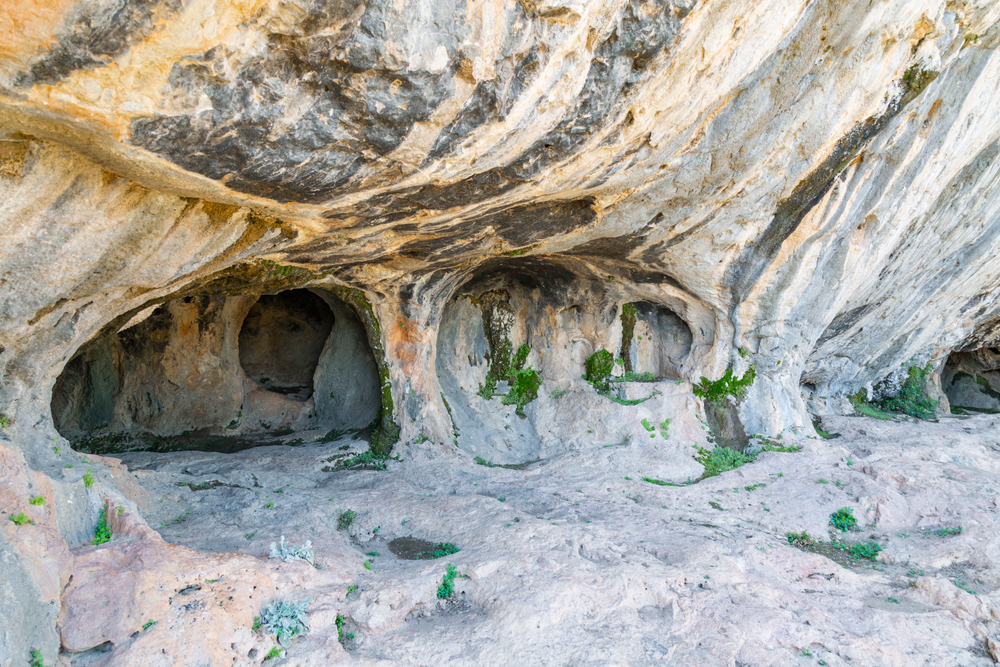 Relax on beautiful beaches
One thing Antalya isn't short of is stunning beaches. Located on the turquoise coast, the beaches guarantee sparkling seas and fine sand. To visit the very best beaches in the area, we'd recommend hiring a car and exploring places like Phaselis or Patara Beach, which is a few hours away from Antalya's city centre. This is one of the region's most beautiful beaches and also has a protected area for caretta-caretta turtles, who come here to lay their eggs.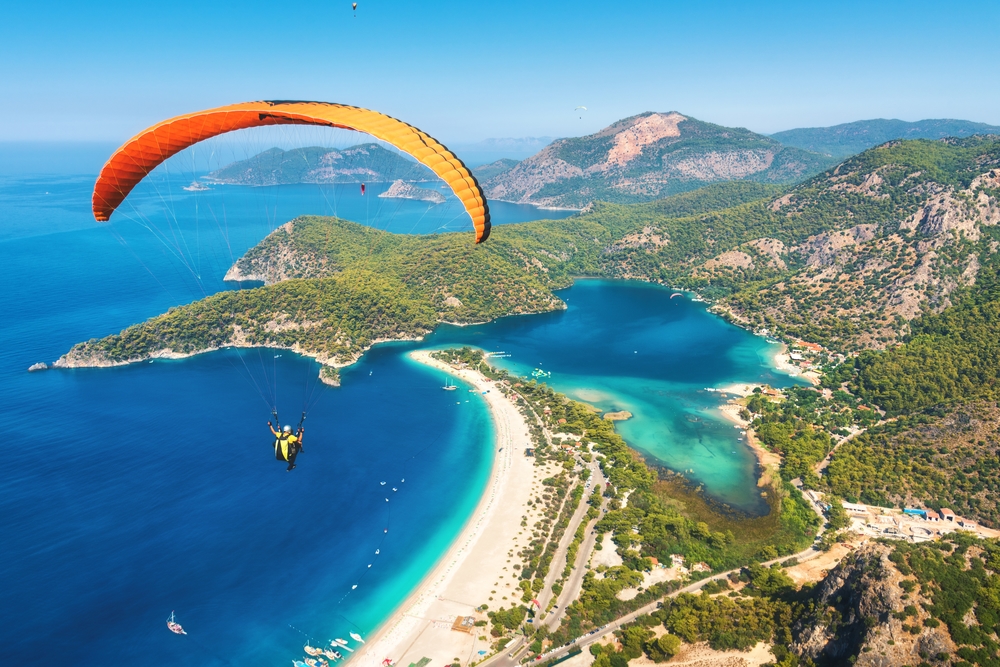 There's so much to see and do in Antalya that you'll already be planning your next trip before you've returned from your first. What's your favourite thing to do in the region? Let us know on our Facebook or Twitter or in the comments. Fly to Antalya with Turkish Airlines for some great deals: po.st/em7byY