We love Christmas! The food, the snow, the food, the presents and…did we mention the food? And there's no better time of the year to treat yourself to a city break in some of Europe's most stunning and Christmassy cities. Check out where in December there's every chance you'll be able to enjoy a White Christmas.
There are many Christmas markets in Budapest, ranging from tiny street markets to larger town squares being taken over with all things festive. Our favourite market in Budapest has to be one of the two markets located in the heart of the city – Christmas Fair Vorosmarty Square. What we love about this particular market are the free concerts on offer to really get you into the Christmas spirit. The markets in Budapest are very traditional to Hungarian culture and you can enjoy authentic folk art, music and handcrafted goods. The gifts are small, sweet and most importantly true to a Hungarian Christmas. Other traditions you can enjoy in the Christmas markets of Budapest are their incredible food stalls. Tantalise your taste buds with the chimney shaped Kurtos kalacs (a sweet pastry) or devour some delicious sausages.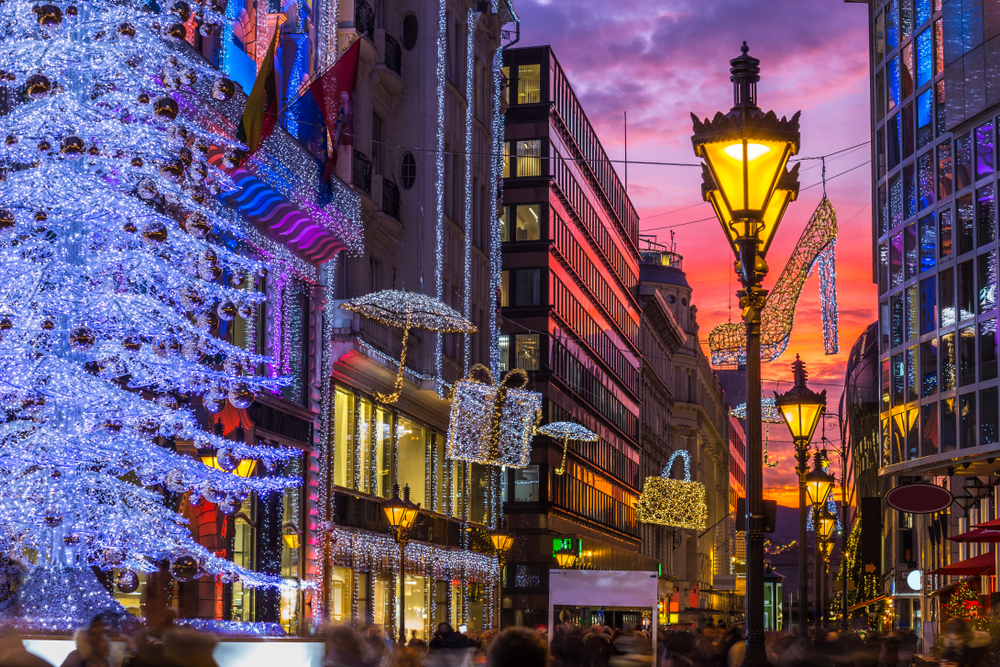 There are not many places where you will feel more Christmassy than the streets of Vienna, where it seems like you will find a Christmas market on every corner. They all have traditional wooden huts selling a huge variety of arts and crafts, gifts and Christmas decorations. But, like many other Christmas markets, the best stalls must be the food and drink ones. The wonderful smells that greet you as you approach the markets will have your taste buds working overtime – mulled wine (gluhwein), fresh pretzels and all sorts of sausages (wurst) will be everywhere, but make sure you try the raclette (Swiss cheese), the Gözleme (a type of pancake) and the wonderful cakes and chocolate. The markets can be enjoyed all day long, but early evening you will find the Viennese themselves dropping by for a drink and snack on their way home from work giving these markets a really authentic feeling. A favourite with the locals has to be the market outside the Schönbrunn palace; it was ranked top by the Viennese in Falstaff Magazine, 2016.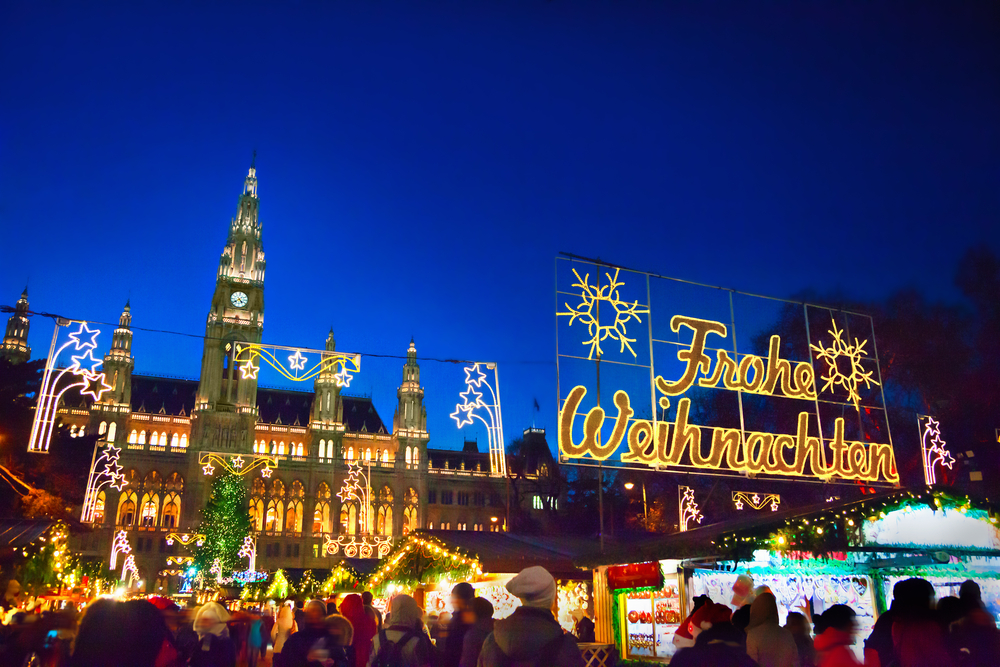 Geneva is the perfect place for a picturesque Christmas market and the city is not shy of them. There are so many to choose from but for a chance to experience as much as possible we recommend Montreux. This is one of the largest Christmas Markets in Switzerland with over 150 market stalls to browse around. The best part about this particular market though has to be the jaw dropping views that surround it. Located on the shores of Lake Geneva, this Christmas market boasts a backdrop of the glistening, snowy Alps. Whether you are searching for a romantic getaway or some family fun, Montreux market has it all. There are plenty of free activities for kids such as the medieval art of calligraphy or candle making. However, there is also a gorgeous Christmas Village in the gardens of Caux Palace or Chillion Castle where you can cosy up to your partner away from the cold.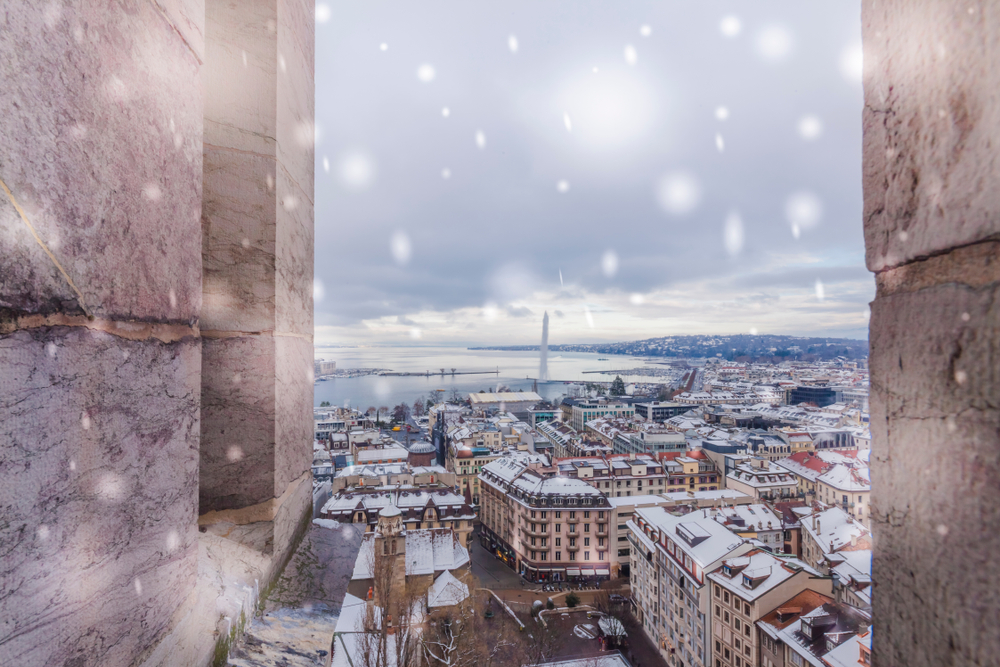 Being the birthplace of Good King Wenceslas himself, it is no wonder that the capital of Czech Republic comes to life at Christmas. Many markets pop up around the city and are all unique, from specialising in traditional food to handcrafted goods. One market you must not miss while you are there has to be the one in the Old Town Square. With daily carol concerts, a gorgeous nativity scene and possibly the biggest Christmas tree you will ever see, your Christmas cheer will be soaring (and not just because of the Svařák, the local take on mulled wine). The smell of the food alone is enough to get your mouth watering, with sweet treats such as trdelniks (a kind of spiral shaped doughnut) or scrumptious savouries like Pražská Šunka (a smoky-tasting ham cooked over an open fire) all on offer for you to try. Oh, and it's even open on Christmas day!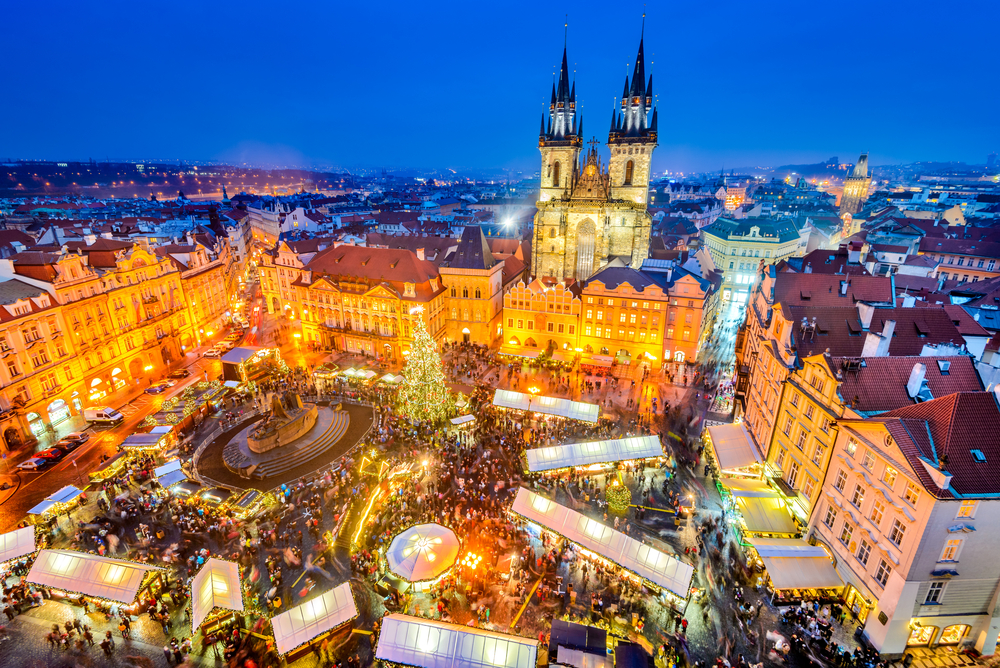 Which one you'll visit this year is a tricky choice. However one thing you won't have to worry about is how to get there. Whichever city you do choose to explore the Christmas markets in, British Airways have regular, reasonably priced flights to take you from the UK into your very own winter wonderland. What are you waiting for? Book your next trip here today: po.st/Q6QYJw