You're getting married, yay! There are so many important things to worry about before you can get too excited about the big day, including your hen do, and what better way to celebrate with your girls than a weekend away in Las Vegas? It's renowned for being home to some of the best clubs in the world but there are also some other amazing activities to try out whilst you are there. Impress your friends by suggesting some of the following activities for you unforgettable weekend!
For the day after the night before: Spa
After parting-hard the night before and planning on doing exactly the same again that evening, you are sure to be in need of a little TLC. There's no better way than treating yourselves to a spa day in which you can let the hard work of others massage, pamper and rejuvenate you back to health and ready to hit the clubs once again. If you are particularly struggling, why not get your hair and makeup done at the same time so there is one less thing to do later on! We recommend The Spa at Mandarin Oriental, The Spa at Wynn or Sahra Spa & Hammam at Cosmopolitan, though there are so many fabulous spas to choose from!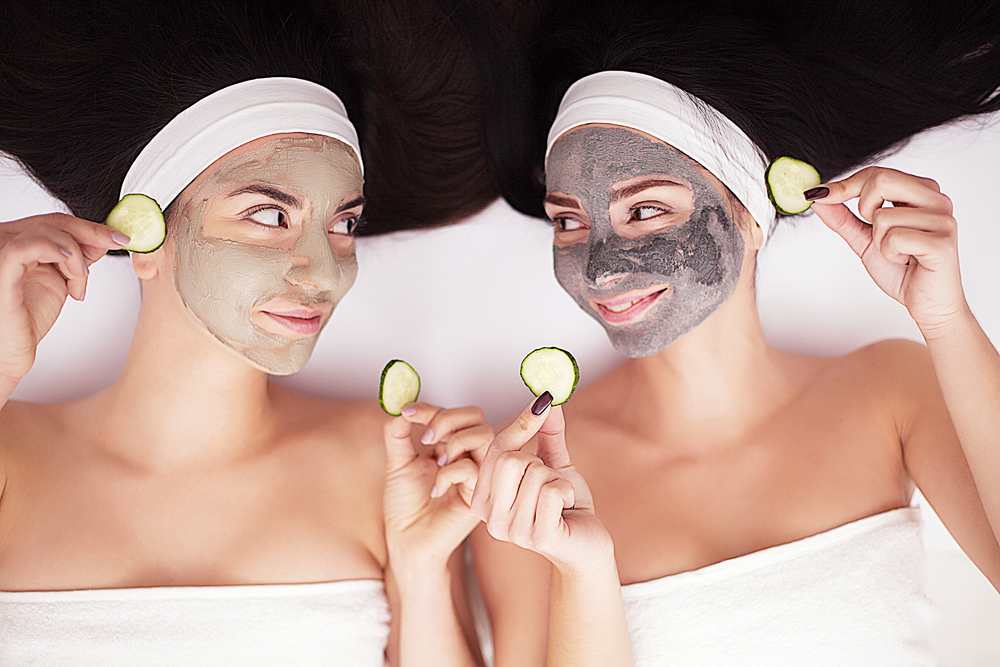 For trying something a bit different with your girls: burlesque class
For a good giggle and some girly empowerment, book a burlesque class with your hens. It's surprisingly fun way to work out and may even help you burn some of that extra food and drink you have consumed. You may even find your new favourite hobby and of course show off your new moves to your husband to be! Our absolute favourite is X Burlesque University at Flamingo where you get the whole Show Girl experience – from learning how to apply your lashes to mastering the art of walking in high heels.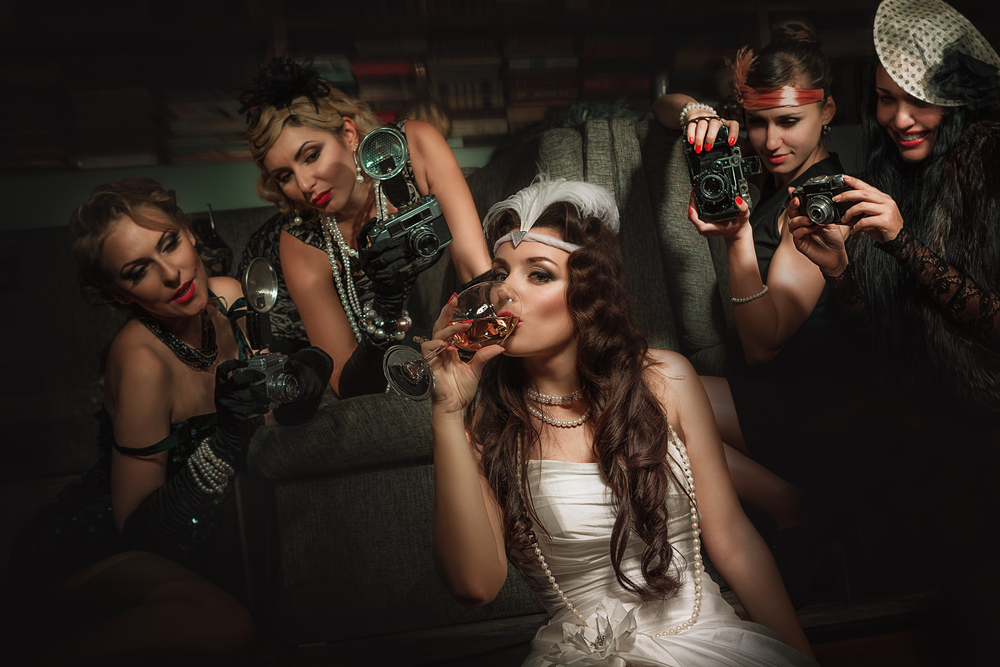 For the best entertainment: Watch a show
High on most people's bucket list is to watch a show in Vegas and what better time to go than when Magic Mike Live is on stage? Conceived and directed by Mr Tatum himself, this sultry show brings your favourite film to life in front of your very eyes! For an extra and complimentary treat for your special weekend you can meet, greet and take photos with the cast for you and one friend!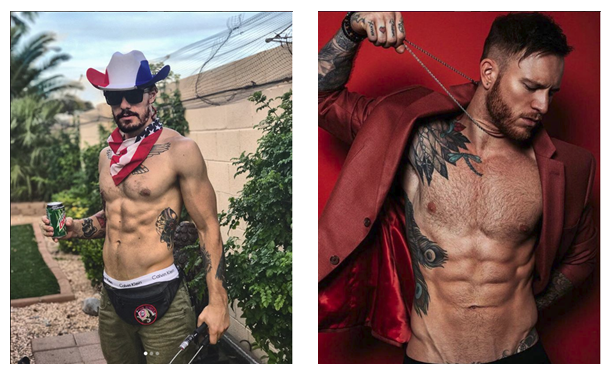 Photo credit: @magicmikelive Instagram
To start the day off right: Bottomless brunch
Whether you have just arrived and want to start getting on it earlier or you are still going from the night before, a bottomless brunch is a great way to get the party started early! Eat as much food and drink as many mimosas as you can at some of Vegas' best dining venues, where you can get your money's worth in this infamously expensive city! If it's your stomach you are trying to satisfy, try out Border Grill at Mandalay Bay which serves endless great food and mimosas. For a little more variety of bottomless drinks, (also serving fab food as more of a buffet-style) try Buddy V's Ristorante at The Venetian, which features a great selection of all-you-can-drink options from under $15.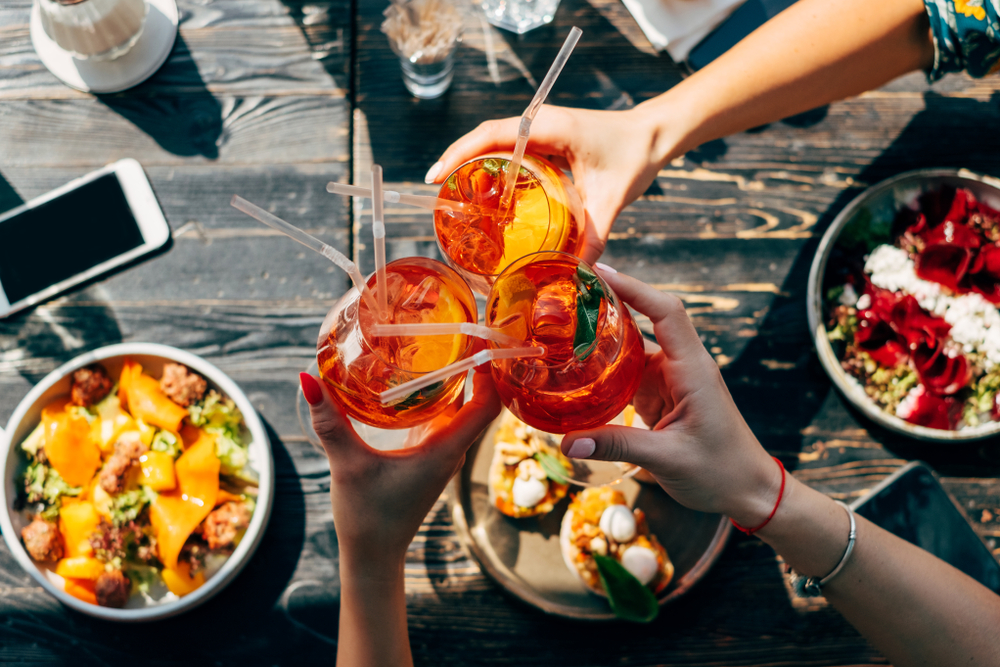 For the adrenaline junkies: VooDoo ZipLine
If you and your girls aren't ones for sitting around, Vegas has many opportunities to give you an adrenaline high. The best by far being literally high… off the ground. At 400 feet in the air, you can zoom at 33 miles per hour from tower to tower on the VooDoo ZipLine at the Rio Hotel. What better way to enjoy an unforgettable hen do in Las Vegas?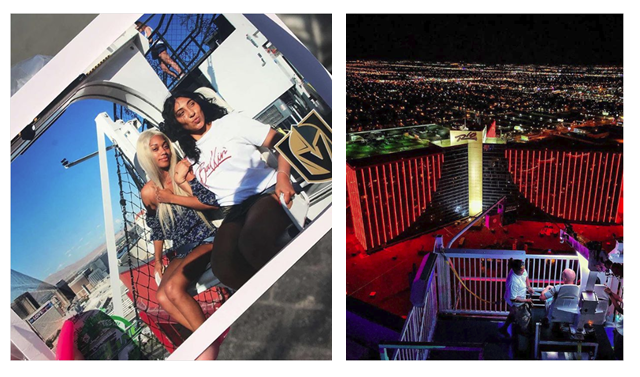 Photo Credit: @voodoozipline Instagram
If you can't wait for the clubs to open to dance: Pool party
If chilling poolside at some of the world's best day parties is high on your priority list, it is best to splash out to stay at a hotel that does just that otherwise you may find yourself queueing for a rather large entry fee! Perfect for cooling off in that desert heat with great music and ice cold drinks, these pool parties attract some of the worlds' hottest DJs and you never know when there could be a surprise guest! Some of the most popular ones include Daylight at Mandalay Bay, Encore Beach Club at Encore and Marquee Day Club at the Cosmopolitan.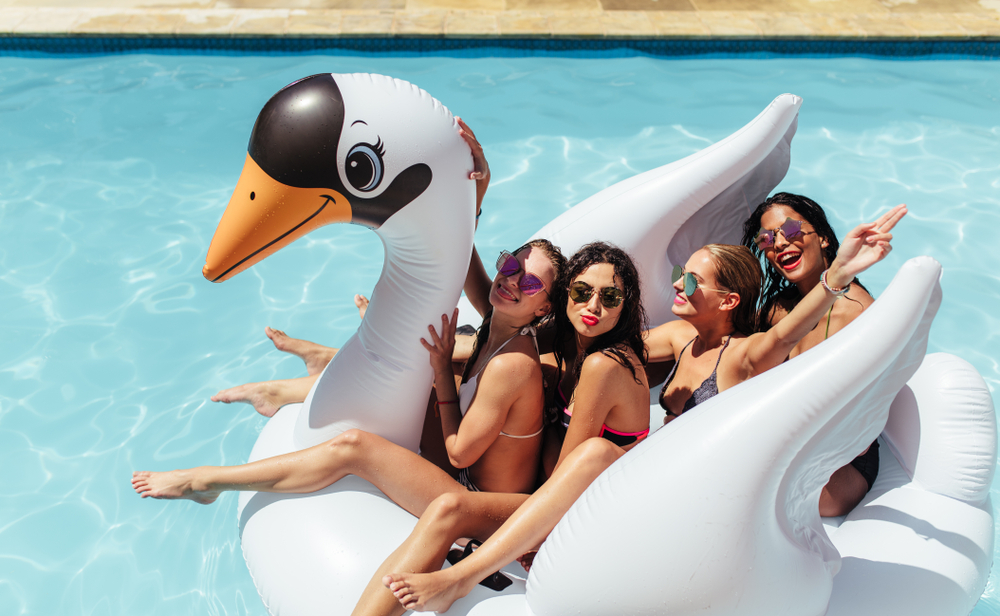 These are just a few of the incredible experiences you can discover in Las Vegas on your ultimate hen do. Here are some bonus tips for your trip to help keep you savvy while you are away: remember to budget for extras; everything in Las Vegas is an extra i.e. pool entry or wifi – if you think you've got a great deal, make sure you read the small print of what else you could be paying for! Secondly, be prepared to queue. Las Vegas is full of lines for many of its attractions. Luckily, Vegas have got the queue system worked out and they tend to move pretty swiftly along. Lastly, nothing is close by! Be prepared to take taxis to wherever you wish to go as attractions in Las Vegas are not as close together as some may expect. To save a little money, download Uber before you go – you'll save more than you think!
Have you had your hen party in Las Vegas before or know someone who has? Are there any tips and tricks you think we may be missing? We would love to hear from you on our Facebook or Twitter pages!