How do live out your wanderlust dreams without breaking the bank? Try backpacking, which is now more glamorous than ever before. Hostels are becoming cooler and quirkier, not to mention the opportunities to make friends with likeminded travellers, the knowledgeable staff, all in some of the most incredible locations. Routes and flights are becoming easier while tours jam packed full of amazing activities are becoming more fun and extreme. If there has ever been a time to back up your bag and discover the worlds, it is definitely now!
Right, so you've decided that you are keen to hop on the backpacking bandwagon but, now the world is your oyster, where do you even begin to choose where to go first? Well, why stop at one country when you can do five or six?
Southeast Asia's popularity has risen dramatically for backpackers and holidaymakers alike and is the ideal location to explore for first time travellers or well-seasoned backpackers. With expenses ranging from £15 to £80 per day including all accommodation, food, travel and activities, it's not hard to see why Southeast Asia is more popular than ever.
Each country in Southeast Asia has its own unique charm and experiences for you to discover and each is guaranteed to leave an imprint on your heart. The size of the budget you'll need will depend on the country and variety of activities you wish to experience. Whatever this budget may be, Southeast Asia is sure to have the ideal affordable adventure for all.
Malaysia
An ideal place to start your Southeast Asian adventure is Kuala Lumpur in Malaysia. Flights are not too expensive and are often direct. The international airport is a great hub for onward flights to your next destination. A perfect blend of Eastern and Western culture is a great way to start your trip in Malaysia's capital, Kuala Lumpur. Here you can visit the breathtaking Batu Caves where you will discover wild monkeys roaming the steps up to the caves. Stay at Reggae Mansion for an affordable yet upmarket hostel. This is where the party is at, in their rooftop bar, and you are guaranteed to make many new friends. You will probably need no more than a few days in Kuala Lumpur before heading to your next Malaysia destination. Our favourite three onward destinations are: Langkawi for beach parties and cheap beverages, Pengang for a relaxed art and culture trip or Borneo for your animal spotting needs.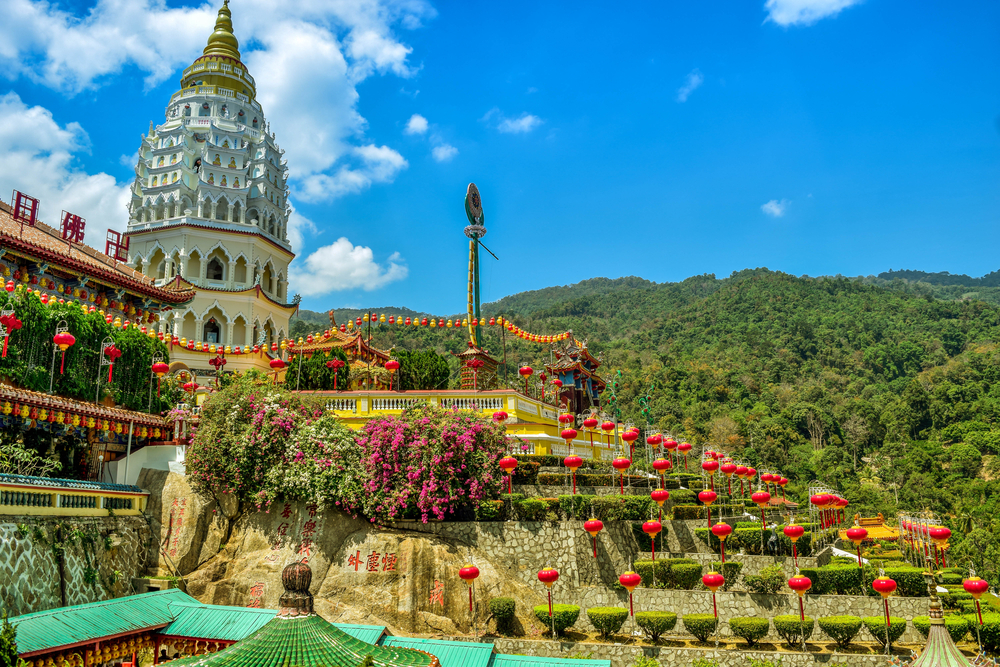 Cambodia
Less westernised than Malaysia and with fewer tourists, you might want to get to Cambodia quick before word gets around about this country's incredible beauty. Cambodia is becoming more and more popular with backpackers seeking a more authentic feel of Asian culture and history. High on most travellers' list when exploring Cambodia is the UNESCO heritage site, Angkor Wat, situated in Siem Riep. The history of this temple is astounding and it is fairly inexpensive to hire a tour guide (officially in yellow shirts) to take you around the oldest and largest temple in the world. This way you get to truly appreciate the history and stories of this symbolic building. Other sites of interest in Cambodia include the Killing Fields in Phnom Penh which is truly eye opening experience. The culture and history is just the tip of the iceberg in this fantastic country and the locals are sure to welcome you with open arms as you discover all their home has to offer.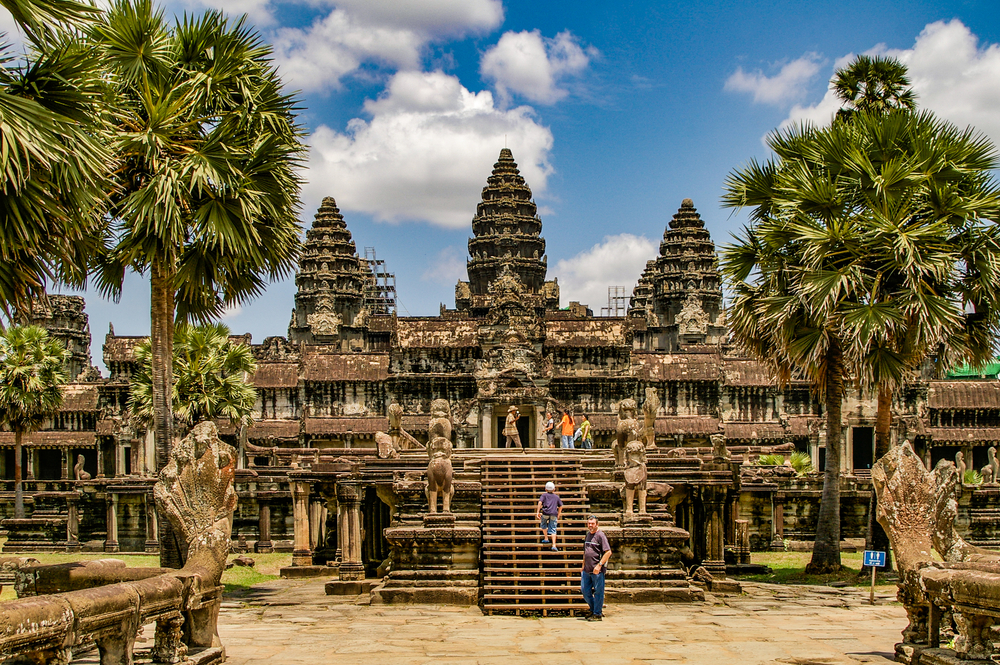 Vietnam
The ultimate country to get the most for your money has to be Vietnam. With beer costing as little as 30p a pint and local dining amounting to only £1-£3 per meal, you are able to live like a King or Queen for the duration of your stay in this country. Whether you wish to travel North to South (Hanoi to Ho Chi Ming city) or South to North, there is so much to see and do in this wonderful country. From designed and commissioning your own clothes in Hoi An to vibrant beach bars and inflatable water courses in Nha Trang, there are experiences that suit all and none will cost you an arm or a leg. A must do whilst in Hanoi is to enjoy the world-famous Castaway tour which takes you by party boat to one of the seven natural wonders of the world, Halong Bay. The tours vary in length but on each you can enjoy a boat trip, staying on a private island, rock climbing, water sports activities and unforgettable memories with likeminded people. The Castaway tour is the perfect way to start or end you Vietnamese adventure with a bang.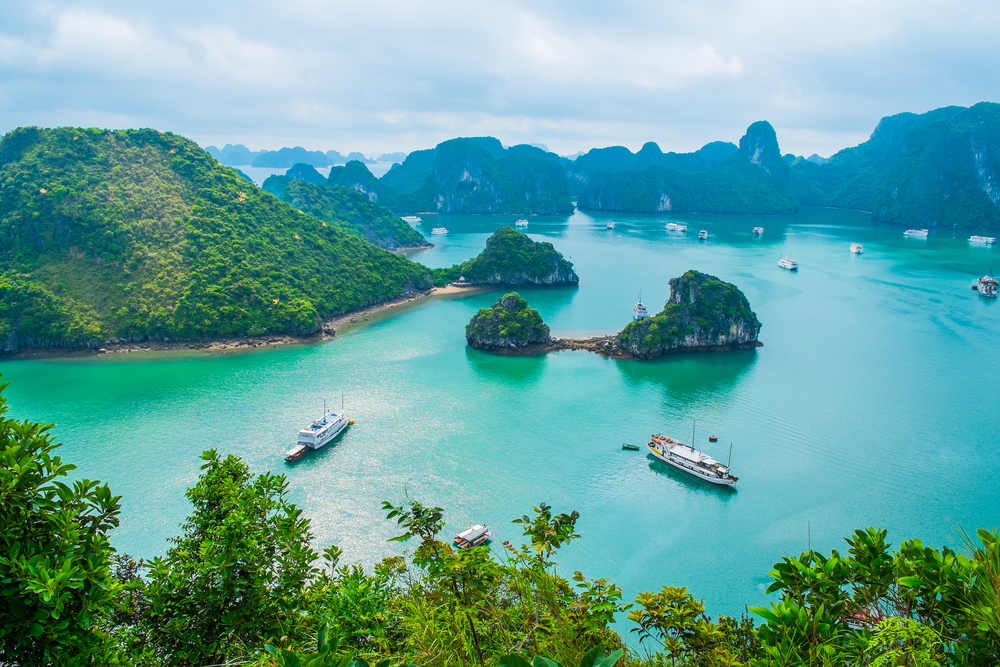 Wherever or however you wish your backpacking adventure to take you, TravelUp Student can assist you from your initial travelling thought all the way with you on your journey until you step back on home ground. Let us help you visit new countries, make new life-long friends and experience adventures you could only dream of. What are you waiting for?