Looking for the ultimate adventure? The beautiful city of Queenstown in New Zealand, known as the adventure capital of the world, is the perfect escape for adrenaline junkies and for travellers to tick off bucket list experiences.
With this in mind, we've put together a list of the best things to do in Queenstown during winter which will suit both types of travelers.
Ski and take in the breathtaking views at Coronet Peak
One of the best activities on a winter trip to Queenstown is heading to the slopes of Coronet Peak. Located west of Arrowtown and the closest mountain to Queenstown, the ski field at Coronet Peak is ideal for all abilities and provides stunning mountainous landscapes.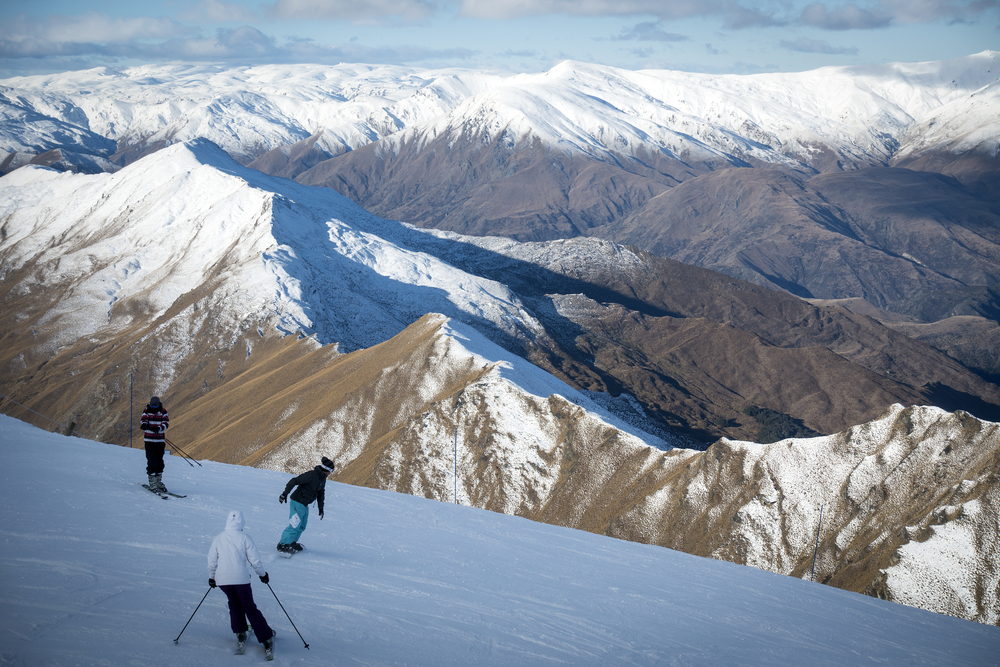 Go shopping at Queenstown Mall
Fancy some retail therapy whilst in Queenstown? The Queenstown Mall has a variety of different shopping outlets; from clothing to restaurants and coffee shops. So whether you are stocking up on essentials or just need some downtime from your travels, this mall is the ideal place to visit.
Take a stroll along Lake Wakatipu on South Island
If you need to take some time out from your busy travels, a day at Lake Wakatipu is a must! Visitors will be able to stroll around this South Island lake and admire the cute little houses, jetties and surrounding mountain tops which stand close by.  Measuring a length of 80km and maximum depth of 380m, this stunning natural wonder is the third largest lake in New Zealand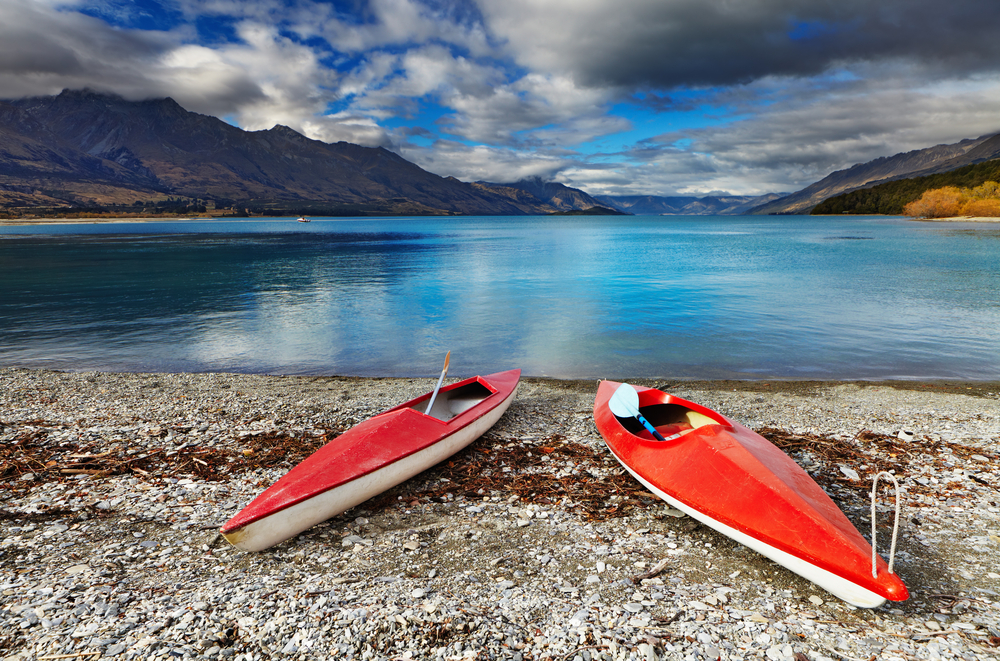 Chill out at one of Queenstown's local ice bars
All that exploring can really make a person build up a thirst! Be cool (literally) and treat yourself to a drink at one of the city's ice bars. If you want to chill, two of the top ice bars in the city are Minus 5° and Below Zero. Both bars contain a below-freezing bar, sculptures and glass carved out of ice, making for a truly authentic and unforgettable experience.
Visit the famous Fergburger restaurant
Foodies, assemble! Head to this go-to eatery and chow down on some truly tasty and creative burger combinations. Located on Shotover Street, you are more than likely to see the queue for this place before you see its entrance! With interesting names such as Sweet Julie, Bun Laden and Chief Wiggum (assumingly after The Simpsons character!), guests at this Queenstown restaurants will be truly spoilt for choice.
Take to the sky, paraglide across the mountain tops
If skiing isn't your bag, adrenaline junkies can take to the skies and get a birds' eye view of Queenstown on a tandem paragliding or hang gliding experience. From just $219 NZD, you could be flying from 3,800ft from Coronet Peak down into the depths of the mountains and across the stunning Lake Wakatipu.