It might seem like travelling light with children is a myth, but believe it or not, it is absolutely possible. As long as you know what you really need, other than packing everything including the kitchen sink, you will absolutely be able to travel light with your children. Just pick your family flights, carry on reading and you'll be sure to avoid extra luggage airline fees!
It is important to remember that cabin luggage size will vary across airline and route. To check the weight limit, you should pick the best airline for your route and check the airline website for further details about carry-on luggage.
Buy them their own suitcase
It's great fun to let them have their own independence, so why not buy them their very own suitcase which they can then pack? Tell them that it must fit in their suitcase and they will have to carry it, they will then attempt to prioritise what they can and can't bring. Check out some great affordable kids suitcases here, be sure to double check the cabin luggage size is suitable for your flight before purchasing.
The Travel Essentials
Of course, whether you're packing a kids suitcase or your own, you can't forget the travel essentials including travel insurance details, boarding passes, gadgets, reading material, passports, ID etc.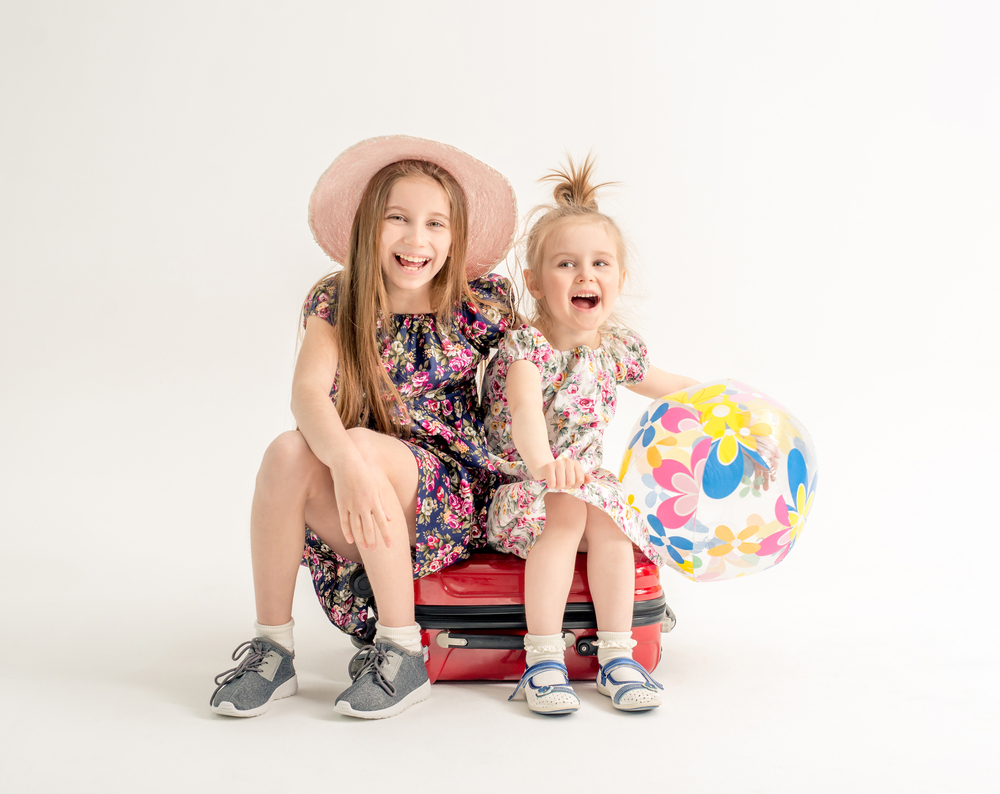 Activities for kids
Remember that you will need to entertain the little ones on the flight so bring something to keep them occupied. This could include a colouring book, tech gadgets, and a few toys but remember to not pack like mad. You can always try and keep them entertained by playing games so don't pack too much for entertainment.
Antibacterial wipes
Anti-bacterial wipes will go a long way; it's great to clean up their hands after they've been playing in the sea or before you eat. We all know kids can get messy so don't forget to pack these into your children's hand luggage.
Empty Water Bottles
When travelling, it's very easy to get caught up and forget about staying dehydrated – especially for the little ones. Make sure you bring empty bottles, this saves you from buying water and you can just fill it up when you can. The Hydaway collapsible water bottle is great as it doesn't take up much space when it's empty – which makes it even easier to travel light with kids.
Baby supplies
If you're travelling with a baby, it would be silly to leave these at home so be sure to pack baby supplies – you can use your kid's hand luggage for this so bring diapers and even a spare top for yourself just in case of any spit ups at the airport.
Remember to not go over the top
It's easy to get carried away, so try to limit yourself to only the essentials. Pack everything into the hand luggage and if it doesn't fit, swap things out even if it is entertainment. It's better to have a spare top than 5 small toys.
You'll never have to dread travelling with children again, no matter how young. Practice makes perfect so we recommend creating a packing-list where you can add/remove items from this as you go on more and more adventures. You will end up with the perfect packing list! Looking for even more travel tips? Find more tips and offers over on TravelUp's Facebook page.