If you have not of heard the island of Formentera before, you will have almost certainly have heard of its neighbour island, Ibiza. While Ibiza has a much bigger and louder reputation, Formentera contains all the beauty and less of the hustle and bustle – perfect for a relaxing beach holiday. Formentera's beaches come in all shapes and sizes, from long and thin to little crescenty coves and are all easily accessible.
You will think you're eyes are deceiving you when you reach Formentera's very own piece of paradise. There is no question as to why this beach was voted the best in Europe and number six in the entire world. Miles of pristine white sand stretches out into the most crystalline waters. The beach is named after the islets that appear alongside the narrow peninsula and are all reachable by a short swim. The further you wander, the less crowded the beach will get, but depending on how far you go as there is a nudist area towards the end so look out for it, just in case it's not your cup of tea! You won't go hungry at Playa Illetes either as there are plenty of beach restaurants serving delicious food and incredible fish dishes, though they can be quite pricey. For a cheaper alternative, make sure you stop off at the supermarket in La Savina first as there are no kiosks right by the beaches.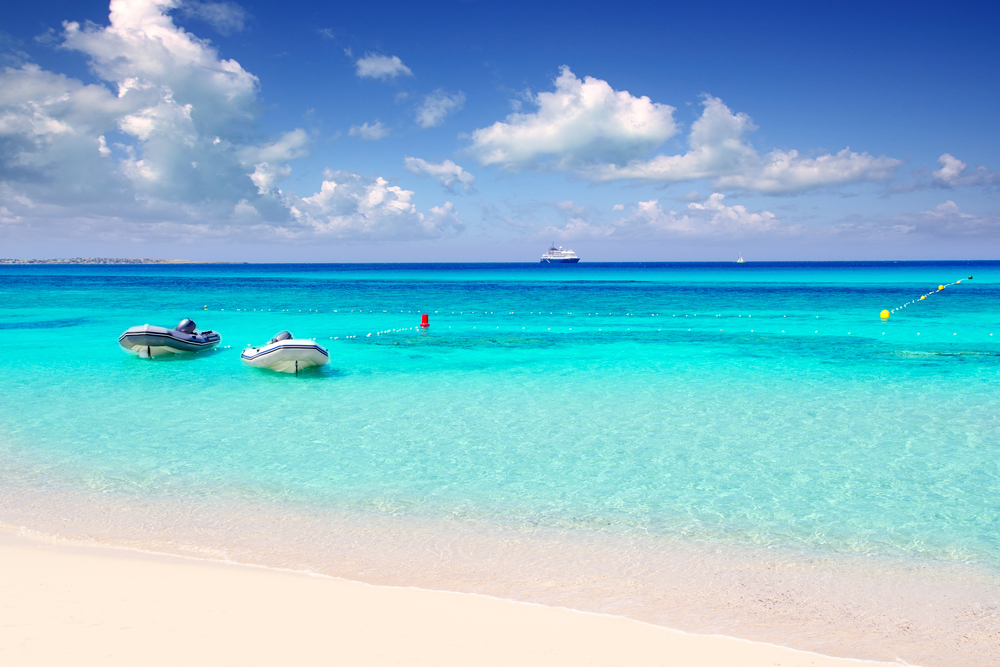 For the ultimate relaxation and chilled vibe, head the Playa Migjorn. Here you will find plenty of chiringuitos (traditional rustic beach bars) and beach clubs dotted along the island's longest stretch of beach. Discover the small coves, perfect for that much needed shade and privacy, hidden among the crescent shaped beach. The waters are crystal clear and as blue as the sky, perfect for an afternoon of snorkelling – especially on the north-western end where there is an abundance of sea life among the rocky seabed.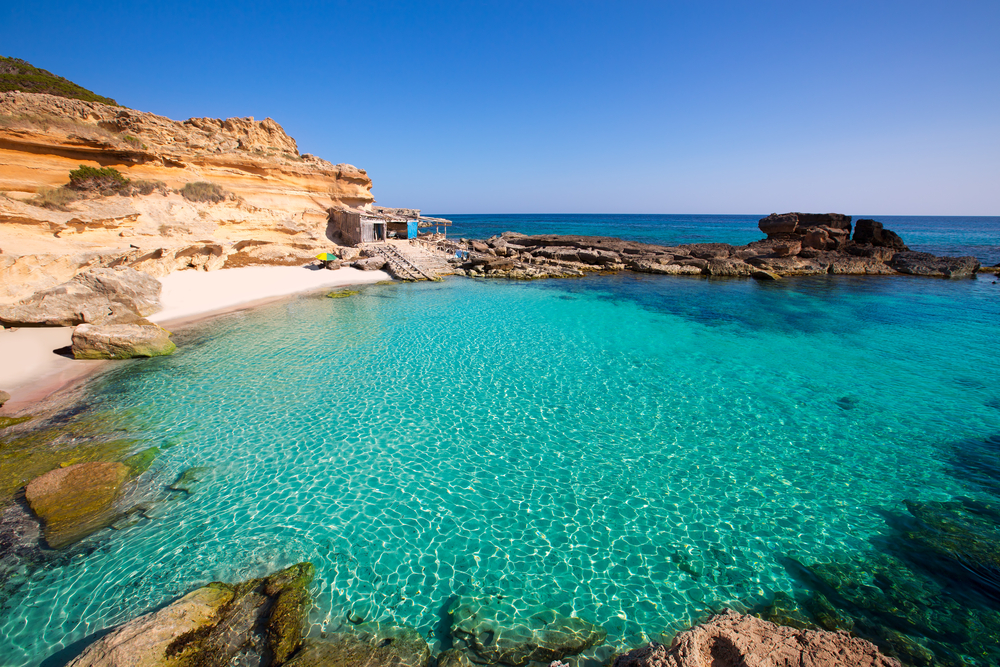 If you are looking for jaw dropping sunsets and a little peace and quiet, head to Cala Saona. This small, picturesque cove offers you some amazing views of Ibiza which are truly stunning. You have the choice of lying on the sunbeds and umbrella which cover part of the beach or going old school and whipping out a towel and soaking in the sun for free. Take a dip in the blue, clear waters and discover the few fishermen's huts perched on the edges. For extra privacy and relaxation, find one of the rocky inlets around the cove and set up camp there for the day. There are a couple of excellent restaurants around to satisfy your appetite or you can head to Hotel Cala Soana where you still get the incredible views but less of the sand!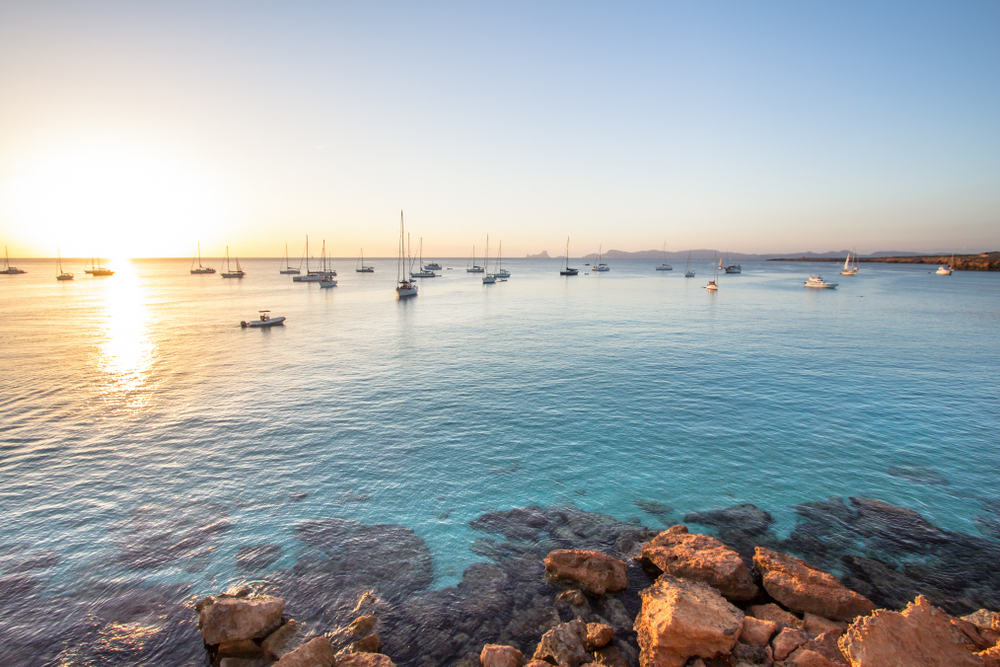 A lessen known places for beaches on the island of Formentera is Es Caló, a small fishing village. Here you will discover a gorgeous pier enveloped by fishermen's huts and sloping wooden berths they use to launch their boats. They are many magical places to swim along this stretch of coast. A particular favourite of ours is an area of deep water that has an incredible shade of blue due to the minerals in the rocks beneath it. Whilst visiting Es Caló, you must indulge in the restaurants there which serve amazing food coupled with fantastic picturesque views from the terraces.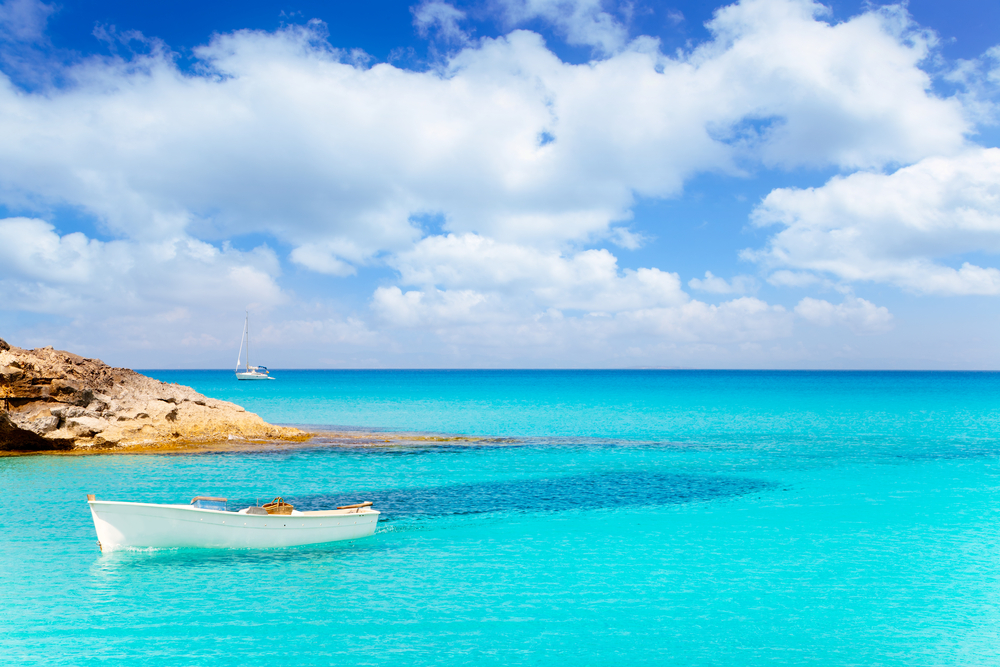 So whilst you may not have heard of the island of Formentera before, we hope you can see it is well worth a visit for its incredible selection of beaches alone! Have you been to Formentera before? Did we miss your favourite beach spot on the island? We would love to hear from you on our Facebook or Twitter pages!