Everyone knows that airport security can be very strict, and the rules regarding what food you can take through airport security can be confusing to some. Once you've booked your flights with TravelUp, we know that the first thing on your mind is what to pack first and if you're looking at taking food abroad with you we have all of the rules and regulations so you can quickly get through security!
Deciding which London airport to fly from will not affect these rules and as the food airport security below applies for all UK airports.
Solid food
First of all, solid food items can be taken through airport security in either carry-on or checked in baggage. All of the solid food must be wrapped or in a container and security requires that the foods be whole and natural so you are unable to have loose sandwiches or cheeseburgers in your handbag.
Liquid or gel food items that are larger than 3.4 OZ are not permitted in carry-on baggage so please pack them in your checked baggage.
These foods will then be x-rayed the same way as your bags, electronics and other possessions.
What can I specifically take?
A good way of finding out what food you can take through airport security is the TSA website where you can search for an item of food and it will display whether you can take this through security or if it is prohibited. Click here for this handy tool.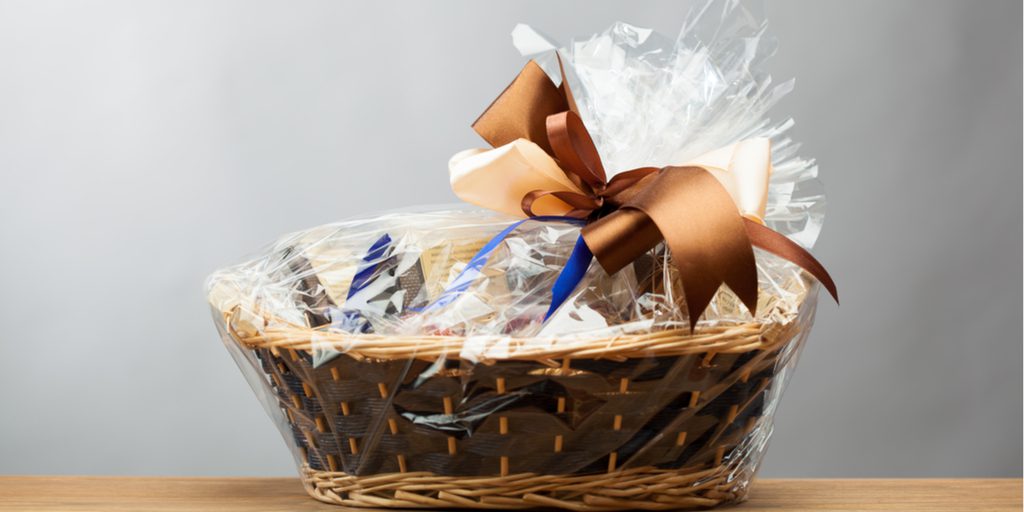 Gift baskets
If you are taking a hamper/gift basket that contain any prohibited foods, will not be allowed to go through security and will be confiscated.
Will I have my bag searched?
Although there are foods you can take through airport security, there is no guarantee that it will not be searched. Even if an item is generally permitted, it might need extra screening and thus the decision of whether you can take this food through airport security will depend on the TSA.
What bag should I pack food in?
It's important to look on the TSA website to double check where you should pack this item. Although it might not be allowed in your carry-on, it might be allowed to be taken through airport security on checked luggage.
What about liquids?
Of course the hand luggage liquid rules apply but again it is extremely important to double check. Foods that are strictly not allowed include soup, yoghurt, jam, oils, jellies, dips and spreads. Whilst you may not consider them liquids, they will be confiscated if you have packed them. The best way of checking whether you can take a certain food and whether to pack it in your checked luggage or carry-on luggage is to check the TSA website.
It is important that you top up your knowledge of what food you can take through airport security to avoid any disappointment when your food is confiscated. Just remember you can always buy food from Duty Free after security which is allowed on flights (for connecting flights, they'll be allowed on the first leg of your flight).