Whether you are planning your honeymoon, looking to pop the question or just want to remind your other half how special they are to you, booking where you stay for your romantic getaway is very important. This is the place you will sleep, eat and relax on your special trip and can make or break one's experience. To help you out, we have hand-picked our favourite, romantic hotels in Dubai that will shower you in Arabian luxury.
Anantara The Palm Dubai Resort
For an urban escape with your loved one where you can treat each other in the many luxurious shopping malls of Dubai by day and relax in a resort tucked away on the East crescent of the Palm Jumeirah come evening time, then staying in this resort is for you. The choices of room here are like no other; you can cool off in the beach villas' pools, explore a lagoon with access right from your room or, for an even more romantic experience, stay in the only place you can book water villas in the UAE.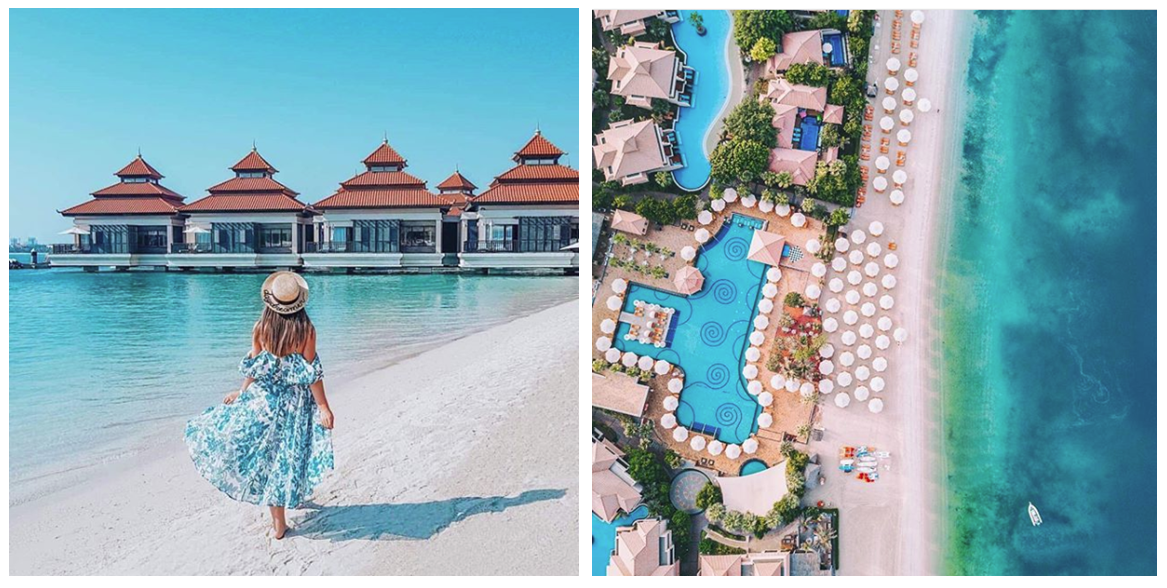 Photo credit @anantaradubai Instagram
One&Only The Palm
Picture yourself and your loved one sipping on Champagne sitting on your balcony overlooking your very own private pool while further in the distance twinkle the lights of the New Dubai Skyline. Located on one of the world's most famous and unique landscapes, The Palm, this resort offers you all the peace, quiet and seclusion you and your partner desire. Enjoy the secluded stretch of golden beach and the private marine giving this resort that exclusive island-feel getaway. Discover an array of relaxing spa treatments, which can be enjoyed together as a couple before heading out hand in hand to gaze at the romantic sunset.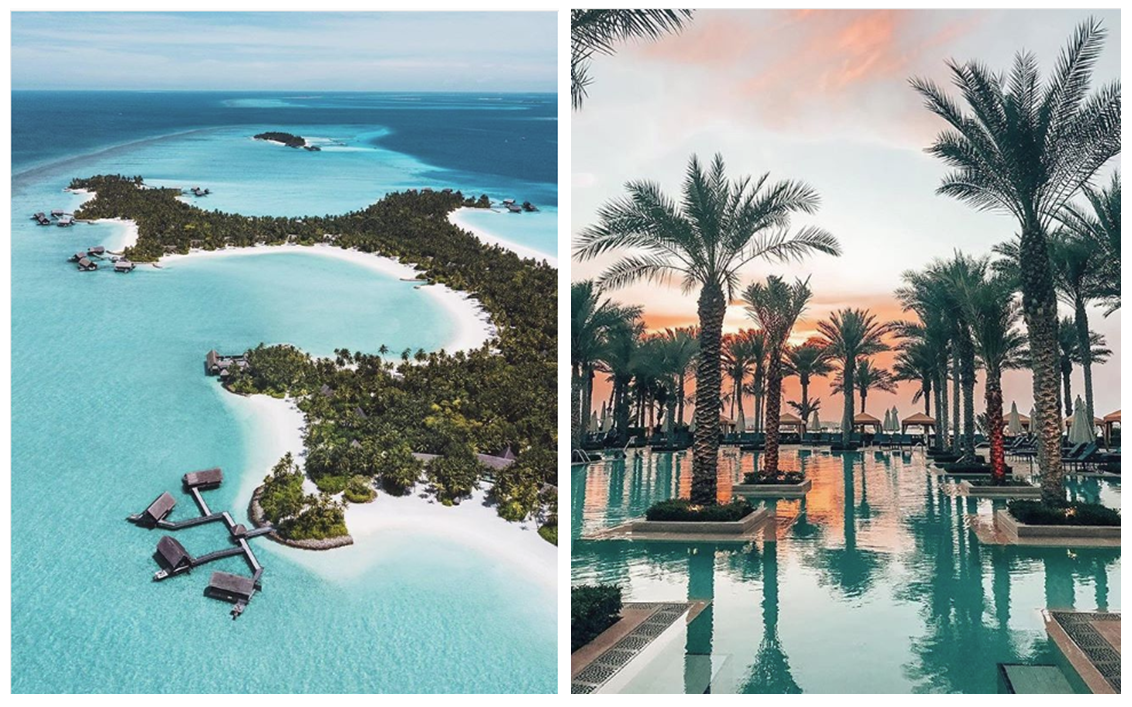 Photo credit @oothepalm Instagram
Palace Downtown Dubai
For romance with a view, stay in downtown Dubai where you can quite literally stay in a palace fit for a King or Queen. What better way to experience Arabian luxury than to enjoy an intimate meal with your loved one overlooking the Dubai Fountain and the iconic Burj Khalifa from a private viewing deck. Here you can eat, drink and request music from the Fountain's playlist, all whilst your needs are tended to by a private butler. This could just be one of the most romantic places to ask someone a very special question.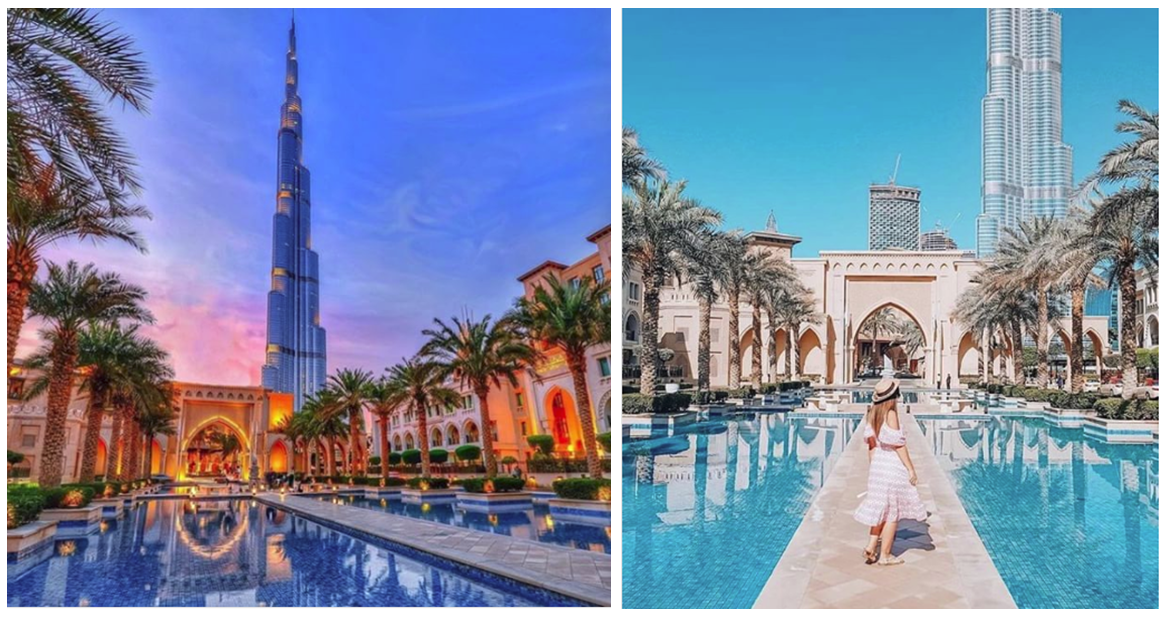 Photo credit @palacedowntown Instagram
Al Maha – Dubai Desert Conservation Reserve
Amongst the Abrabian desert lays a green palm oasis where you can stay in your own piece of paradise at Al Maha Resort and Spa. Perfect for couples who love nature, it is possible to gaze at the local wildlife such as oryx or gazelles from the comfort of your very own balcony. This conservation based resort promises blissfully serene experiences unlike any other. The hospitality cannot be faulted as the friendly staff ensures you and your partner have a stress-free, comforting stay in one of the most unique spots in Dubai.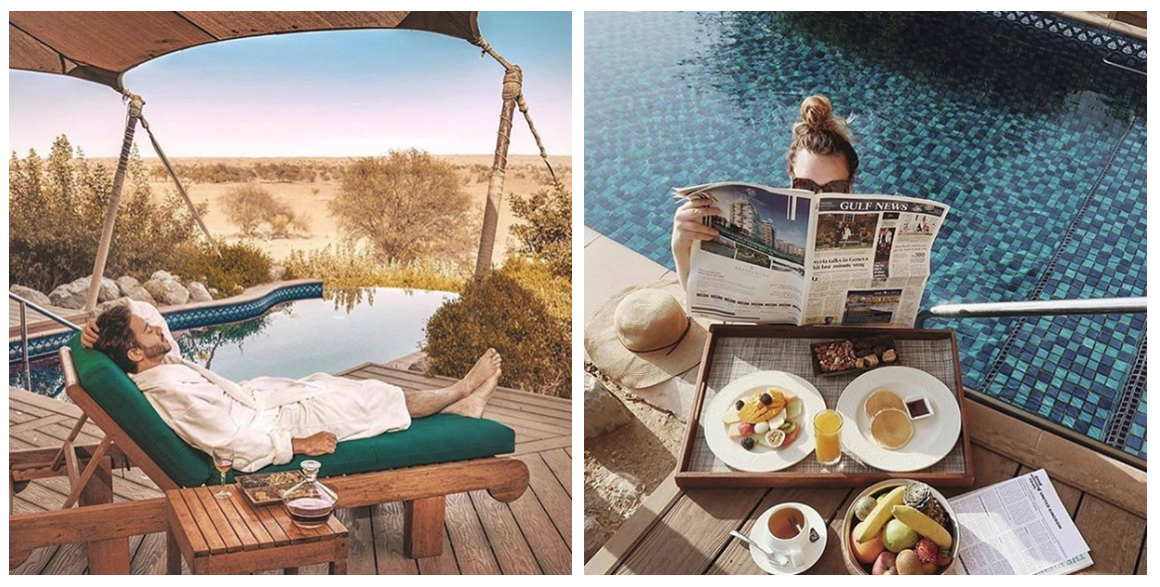 Photo credit @almaha_resort Instagram
Jumeirah Zabeel Saray
For the ultimate spa getaway where you and your other half can enjoy the pinnacle of luxury treatments, visit Jumeirah Zabeel Saray. Here the luxury couples' VIP spa allows serenity seekers to hire out an entire floor where the two of you can indulge in an array of treatments in privacy. Feed each other strawberries and sip on Champagne while relaxing in a milk Jacuzzi, before heading for your couples' massage together. What could be more romantic?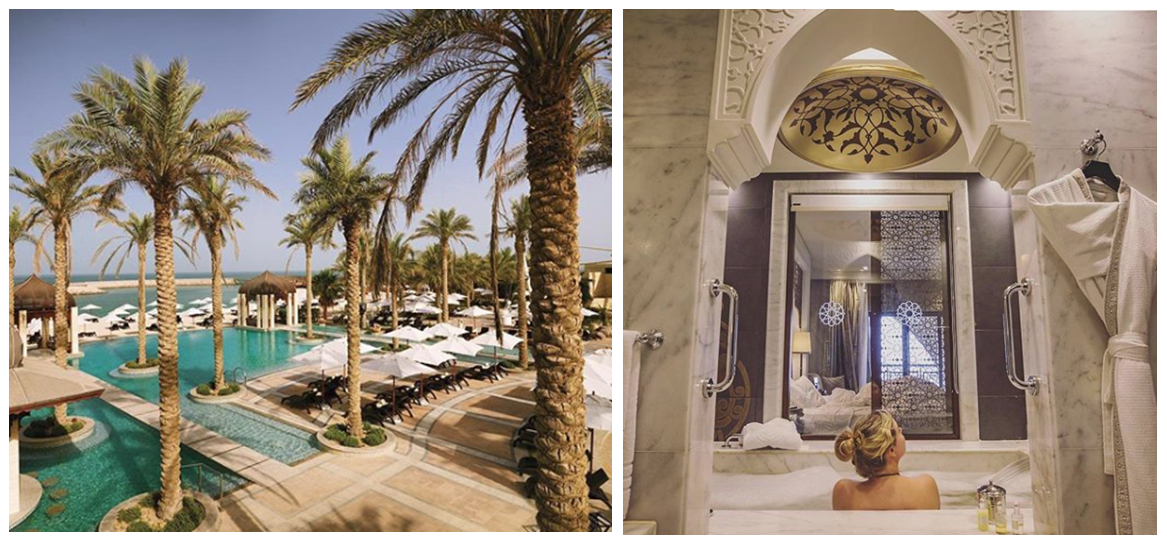 Photo credit @jumeirahza Instagram
As you can see Dubai is full of luxurious, romantic hotels for every different type of couple. Whether you wish to chill together on the beach, gaze at wildlife in the desert, enjoy plenty of spa treatments or shower each other with gifts, there is a romantic hotel in Dubai waiting for you! Have you been lucky enough to stay in any of these incredible hotels or resorts before? Are there any you think we are missing from our list? We would love to hear from you on our Facebook or Twitter pages.