Entertaining the kids without technology is a hard task, especially inside an airport. Every parent's nightmare is for the flight to be cancelled or delayed and then having to search for many things to do at the airport. You should always be prepared for a worst case scenario, especially when you're flying with children. We've got some top tips for entertaining your kids when you flight is delayed or cancelled.
Be prepared
Toys, movies, snacks, just bring as many activities to entertain toddlers on the flight and at the airport. If they're distracted you can relax and that's one less thing to worry about whilst you figure out what to do if your flight is delayed or cancelled.
Play Areas
In a lot of airports across Europe, you can actually find play areas for kids. This excellent if you're travelling with small children and a great way to keep them entertained whilst waiting for your flight. You can find many kid-friendly airport terminals, and if you're unsure if your airport has one – there's no harm in asking!
Watch the planes take off
Playing small games with the kids are one of the best ways to keep children entertained, and watching the planes take off is no exception. Most airports have an observation deck where you can watch planes take-off and land on the runway. We guarantee your little ones will be fascinated by modern-day transport, and if they're a little older ask them to guess where the planes are off to.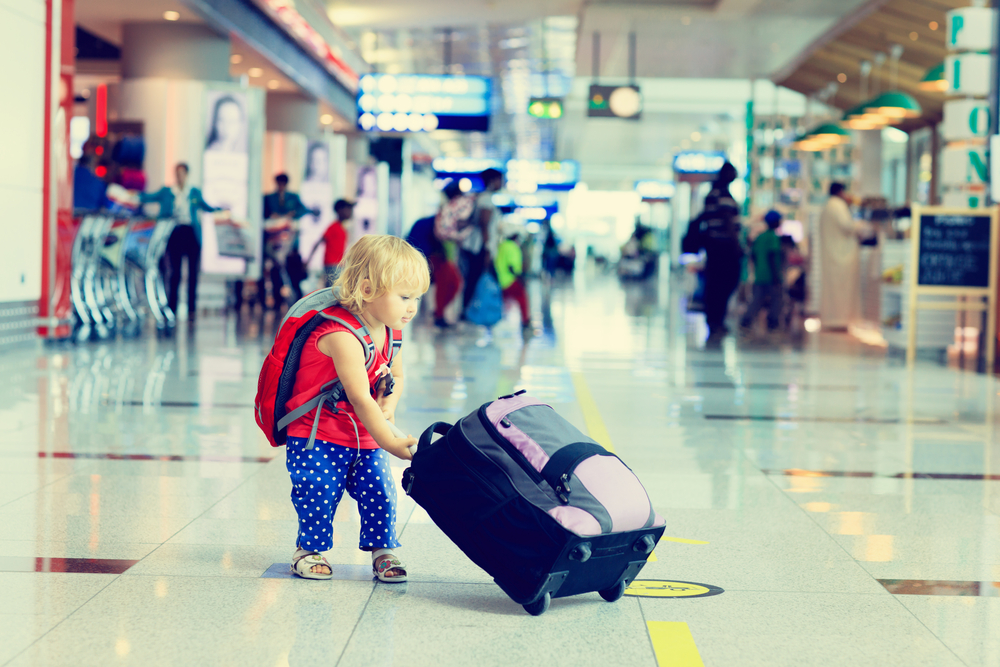 Snacks
They can't make noise if they're eating, so be sure to pack a lunch box with lots of goodies that they can snack on whilst you wait. Airport food is substantially expensive, so this is a great way of avoiding those pesky fees.
Window Shopping
It's no secret that the best way to wear yourself out is to go shopping, and an excellent way of entertaining kids at the airport is to go duty free shopping. You don't actually have to buy anything, but you can try on some clothes with the little ones, shop for some perfume and get them to try on the sunglasses. It'll tire you all out so when you do finally take off, you can get some rest.
Travel Games
There are plenty of children's travel games that you can use on the flight and in the airport if your flight is delayed or cancelled. There are some wonderful play kits that you can bring with you that will offer hours of fun. You can get plenty of travel toys especially for toddlers which you can bring along with you. One of our favourites is the Bunchems On The Go Easel Pack which lets your little ones be as creative as they want.
Travelling with small children will be no problem at all, as long as you remain calm, patient and prepared. Of course, we don't like to think that your flight will be delayed or cancelled but sometimes these inconveniences happen. Remember these top tips and you'll be on your holiday in no time with no tears or tantrums!