Business travel is nothing like a holiday and it takes an ultimate traveler to master the routine. Whether you're going to consider these tips on your FIRST business trip or your 5th business trip, we've recommended some business travel tips that will help you make the most out of you travels.
Packing Checklist
Create a standard packing checklist of everything you need to bring on your business travels. You can use this for future trips too and will ensure you don't forget anything. Cross out each of the items as you pack your suitcase and you'll be totally fine. You can even bring this list with you and then you can double check you have everything before leaving your hotel room.
Paper Boarding Passes
Modern technology might be helpful, but what if your battery dies or you drop your phone or delete the email? Make sure you have a paper copy of everything, especially boarding passes. This also makes it easier to carry and airport staff when you're traveling with hand luggage on a business trip.
Don't use the hotel gym
If you have spare time on your business trip, you won't want to stay inside all the time, so why would you in the gym? Go out for a walk instead, it's still exercising and you also get to explore the city and learn more about the destination! It doesn't have to be all work and no play.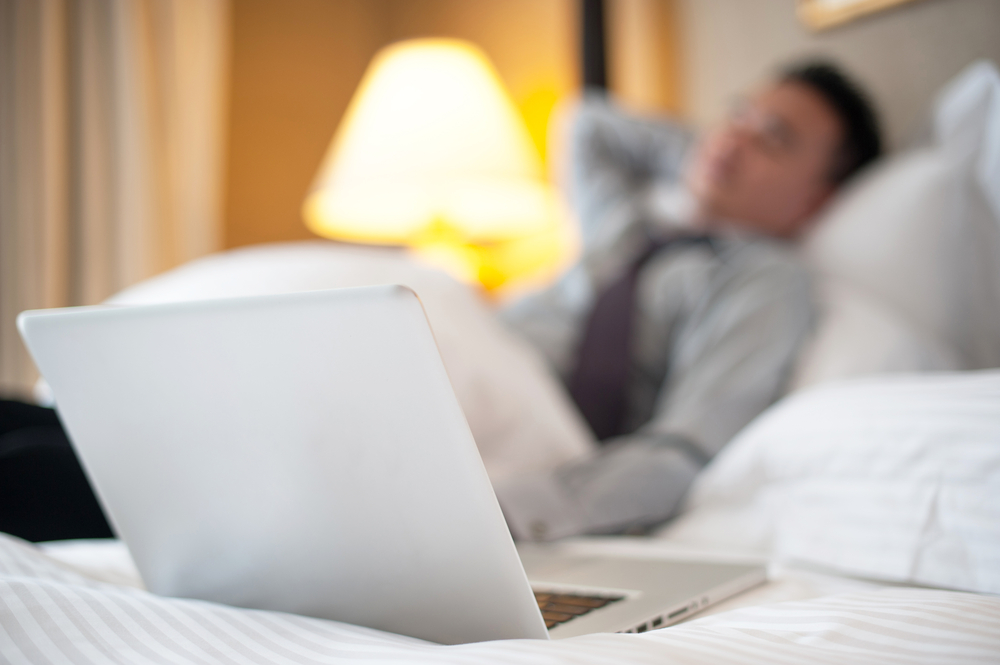 Take public transport
On your way to a meeting or just jumped off your business flights? Get the public transport and start to listen; it's another great way of learning about a destination and experiencing the city like a local before you start the real work. It'll be wise researching about the public transport before your trip, some places like New York have a very confusing subway system that some of the locals don't even understand.
Too hot under the duvet?
So many hotels leave these lovely thick winter blankets on the beds all year round, which is great but not when it's the middle of summer and you're boiling. Remove the duvet, put it in the cupboard and leave a note for the maids. They usually won't put it back and then you can sleep under the mattress cover which helps keep you cool – if your room doesn't have air conditioning.
Be polite
It's easy to get caught up on your business travel that you might feel rushed. One of our top and most important business travel tip is to be polite, and if you're in a foreign language country you should always ask "Do you speak English?" first before assuming they do. As always, we recommend you also learn some basic words in the language so you can easily communicate when traveling around the destination.
If you're looking for even more business travel tips, there are plenty more to be found – or even created! Practice makes perfect so better start booking your business travels to put these to the test.