Barcelona is a beautiful city with a vibrant and buzzing atmosphere and with so many exciting bars to choose from, it can be hard to narrow down which are the best Barcelona bars for you. Luckily for you, we have handpicked a list of our favourite Barcelona bars for every occasion.
Travel Tip: Most Spanish bars do not tend to get busy until around midnight and will close at 3am (6am for the bigger clubs) so try not to peak too early on the delicious cocktails!
Eclipse – for a bar with stunning panoramic views
A bar with the feel of a high end London club surrounded by stunning panoramic views of the ocean and the city; Eclipse is a must for any special night out. Their cocktail menu is full of innovative concoctions such as their Watermelon Martini that pairs perfectly with dancing the night away to the world class DJs that perform here. Be sure to dress up for this swanky bar as making an entrance is everything here. Find this bar on the 26th floor of W Barcelona Hotel.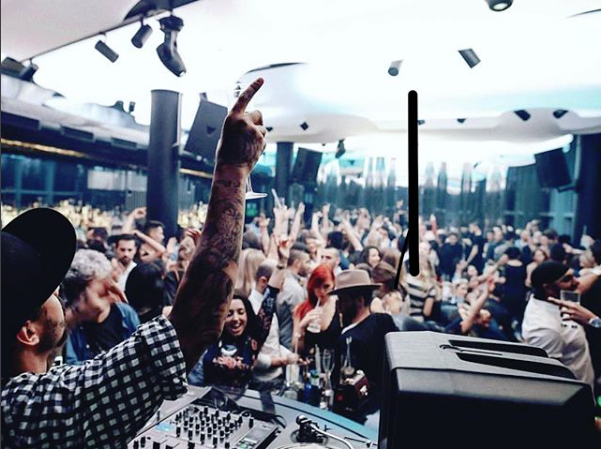 Photo credit @w_barcelona Instagram
Situated around the corner from tourist hot spot, Montjuïc castle, this secluded bar high up in the mountains is well worth a visit. The journey in itself is a beautiful adventure, including a cable car  up the mountain providing you with breathtaking views. Once on the mountain top and after admiring the old military fortress, follow the signs for Mirador del Migdia for a secret surprise. The bar is approximately a ten minute stroll away from the castle and is the best spot in the city for a sunset view.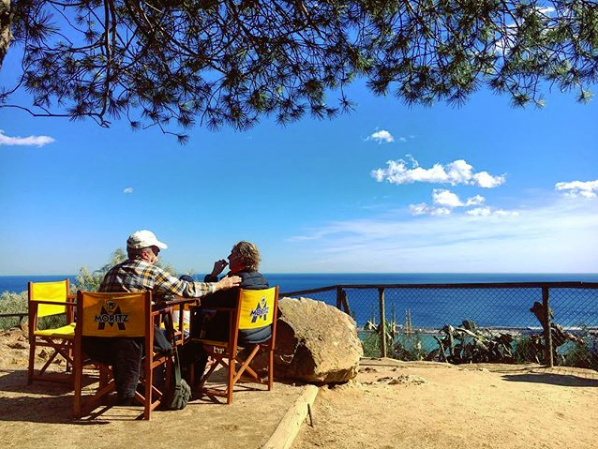 Photo credit @hula.aluh Instagram
Marmalade – for Barcelona's best cocktails
Known for their delicious and vast variety of cocktails sold at very reasonable prices, Marmalade is a haven for both tourists and locals alike. The decor of the bar is stunning and tips its hat to the furniture store it previously was for 50 years. It's split into four different sections, each as decadent as the next. Expect a luxurious experience with a warm, friendly atmosphere and a game or two of billiards.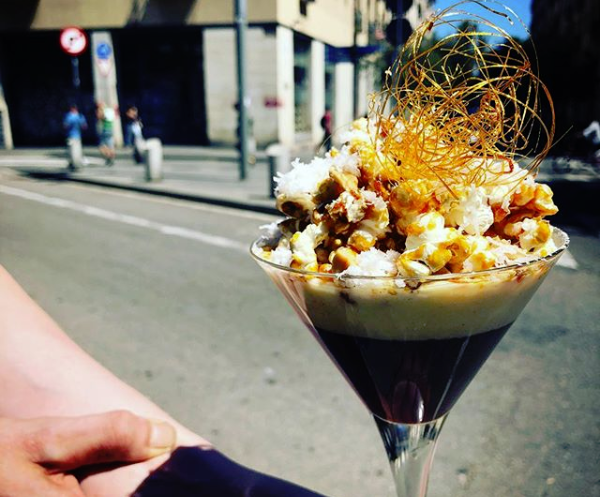 Photo credit @marmaladebarcelona1 Instagram
Located opposite the Picasso Museum, Palau Dalmases Espai Barroc stays true to its grand heritage and culture. Housed inside a former 15th-century Gothic palace in a beautiful Renaissance courtyard, the surrounding areas of this bar ooze romance and character. Be sure not to miss the amazing entertainment that takes place here from daily Flamenco shows (19:30 and 21:30) to opera performances every Thursday at 23:00.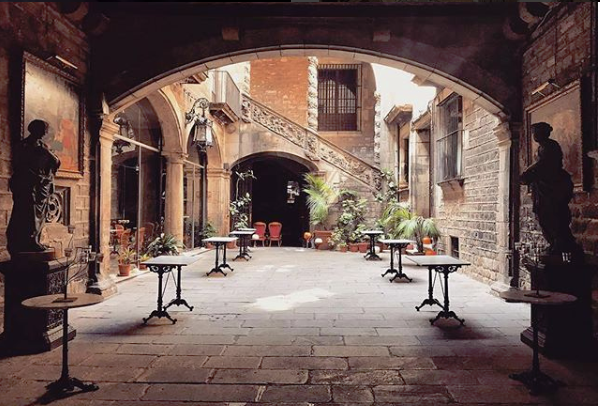 Photo credit @palaudalmases Instagram
Can Paixano – for a traditional Spanish bar experience
For a truly authentic experience, head to Can Paizano. This is a great bar for both drinks and incredible tapas. It is ideal for enjoying with a group of friends in the welcoming and buzzing atmosphere. This small bar is very popular with the locals and often very busy so don't be afraid to push through the crowds to find yourself a spot.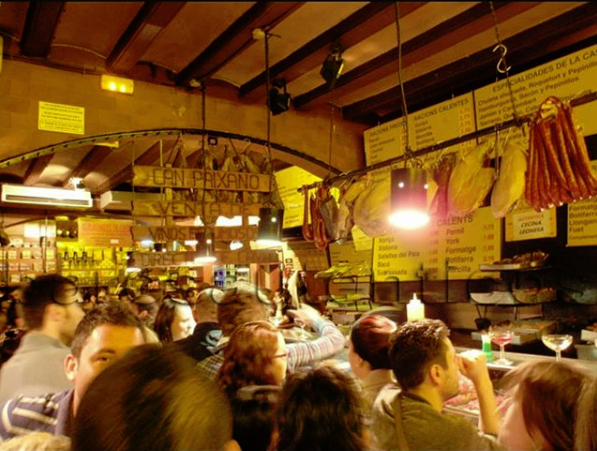 Photo credit @can_paixano Instagram
Whether you are looking for a romantic evening with some Spanish entertainment or a trendy bar with breathtaking panoramic views, Barcelona has the bar for you. Have you been luckily enough to visit any of these bars before? Which Barcelona bar was your favourite? We would love to hear from you on our Facebook or Twitter page!