Whether you're taking hand luggage only or making the most of the full luggage limit, it's always important to avoid those pesky airline fees. Avoiding the excess baggage charges may seem easy… until you go to pack and realise you are way over the limit. We have some top tips for avoiding excess baggage charges for your next trip.
Choose your airline wisely
When searching for flight availability and which airline to fly with, we recommend you look carefully at their overweight baggage fees and how much checked baggage you can actually take with you. Do not book with an airline that only offers one checked bag for free if you know you're going to take two bags. The extra money you would be spending on the excess baggage charges could be used towards a flight that allows better checked-in luggage allowance.
Check luggage rules
This being said, when you have chosen your airline, be sure you read all of the policies that the airline hold. This includes the size and weight of your baggage – try and avoid oversized baggage fees by brushing up on your knowledge.
Weigh before you leave
Avoid the shock of overweight baggage fees by weighing your suitcase at home before you leave for the airport. This way you can be sure that you won't get a nasty shock and you won't be frantically trying to get your suitcase to weigh less at the airport. You can buy them on Amazon here.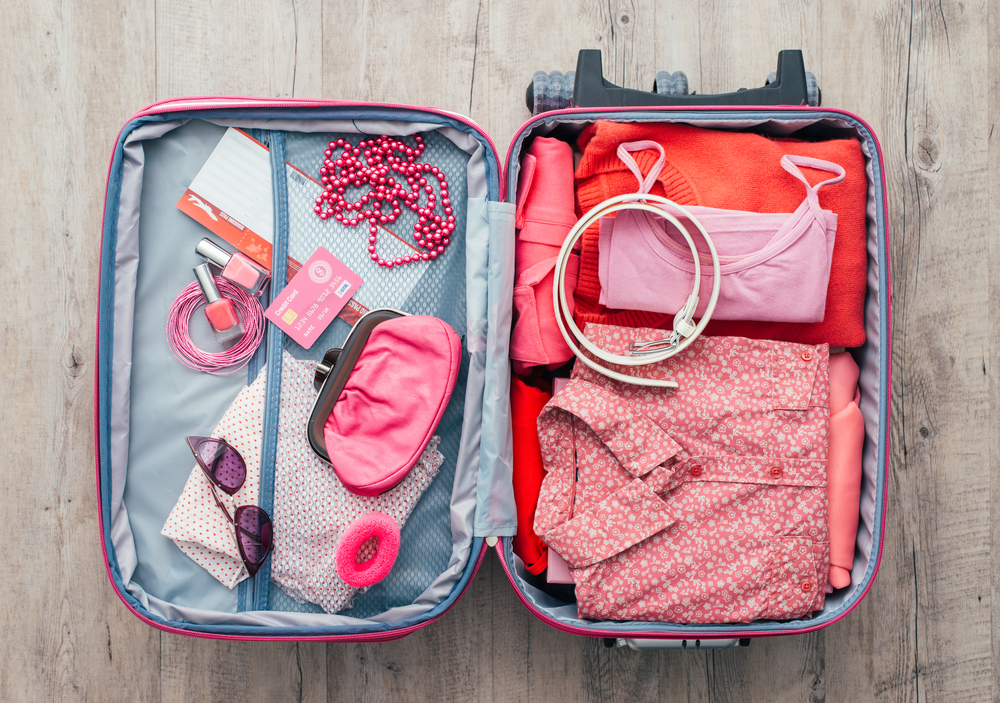 Put your bulky items in your carry-on
Often enough, airlines will turn a blind eye at your carry-on and only weigh your checked baggage. This is an excellent way of avoiding airline baggage fees so try and make the most of the fact they probably won't weigh it. You might have to pull around a heavy carry-on bag but at least you won't have to pay extra!
Wear bulky clothes
Even if you're flying into a warm country, if you're still struggling, wear your bulky clothes. You can always take it off as soon as you get on the plane! They won't weigh YOU so you might as well wear those heavy shoes or that big coat… plus it does get quite chilly on the flight so it might do you a favour.
Purchase an upgrade
If you know that you've tried all you can to avoid the excess baggage charges but they're still trying to enforce it, ask how much it is to upgrade. The money you might be putting towards your fees could be spent towards getting a First Class Upgrade instead. This way, you'll avoid paying the baggage fees and also get to enjoy First Class. Just make sure they offer free bags in First Class before you commit otherwise you could end up spending a lot more than originally expected.
Airlines are not afraid to charge you nowadays, so topping up on your airline knowledge and tips will do you no harm. Remember these top tips and you can help avoid the extra luggage airline fees and you won't get a nasty surprise at the airport.