Planning on venturing to Bangkok this year but not sure about what to do when you reach this popular destination? Whether you are looking to immerse yourself in the city's vibrant nightlife or more cultural elements, we have some recommendations for you!
Bang Krachao Gardens
Also known as the 'Hanging Gardens of Bangkok', visitors can tour this scenic and undeveloped district area, which is protected from the development of high-rise building and factories in order to preserve its luscious greenery.
Tourists can expect to be cross over to Bang Krachao by boat and on arrival, either travel by motorbike taxi or bicycle. With bicycle hire starting from 50 THB per hour (or 100 THB for as a whole day), you can go exploring at your own pace and escape the hustle and bustle of central Bangkok.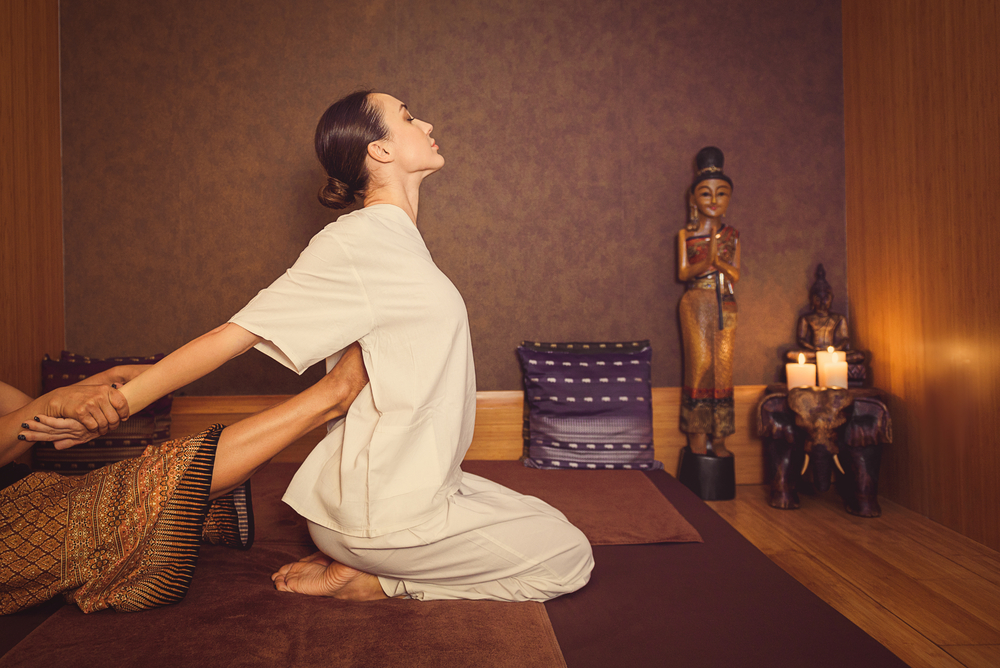 Thai Massage
If you are looking to get rid of some muscle tension during your holiday, you've come to the right place. Over time, Thailand has become internationally recognised for their massage techniques and there are plenty of massage parlours in Bangkok which you can visit to unwind.
With massages generally costing 250 Baht per hour, it is the perfect solution for the fatigue traveller. Whatever massage you are after – whether it is head, neck, back or another – you can be sure to feel ultimate relaxation on exit.
Chatuchak Weekend Market
Markets are just one of several things which Thailand is renowned for. For the best market experience, we would suggest heading down to Chatuchak Weekend Market during your stay.
35 acres in size and containing over 8,000 stalls, this particular market hosts an average of 200,000 visitors per weekend and offer so much product diversity; from food and antiques to art and clothes.
Tailored Suits
Special occasion? Why not explore this urban jungle and find yourself a tailor. With tailors found on almost every street in the city, you will need to weigh up where you are going to get the best quality suit and an affordable price.
However, if you are searching a quick solution, you will not find it here. Premium tailored suits can take up to 2 weeks to be fit to wear so we could only recommend this for travellers looking to stay in the city for a slightly longer duration.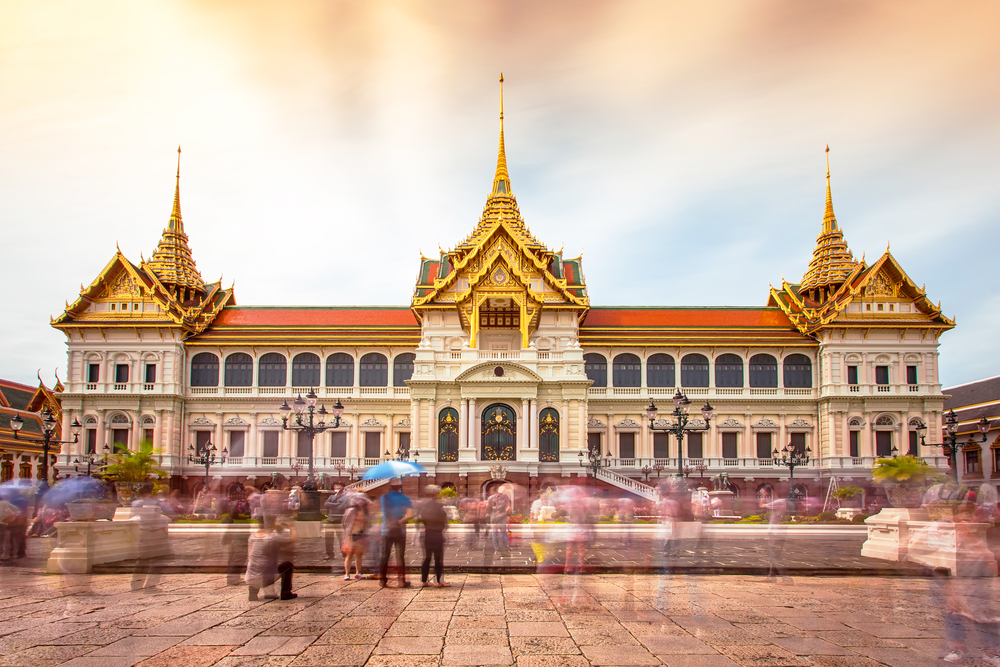 The Grand Palace
Constructed in 1782 and the former home of the Thai King, Bangkok's Grand Palace is also famed for its beautiful architecture and is of particular interest to art and culture lovers due to its ancient designs and vast amount of temples and sculptures.
Khao San Road
Are you a party animal? Well…this one is for you! Khao San Road is an intersection which is a hub for the modern backpacker. Recognised for its care-free atmosphere, it is a suitable location for young travellers to get a taste of western nightlife.
Lined with bars and clubs, you will be able to experience street dancing and unforgettable cocktail concoctions down Khao San Road.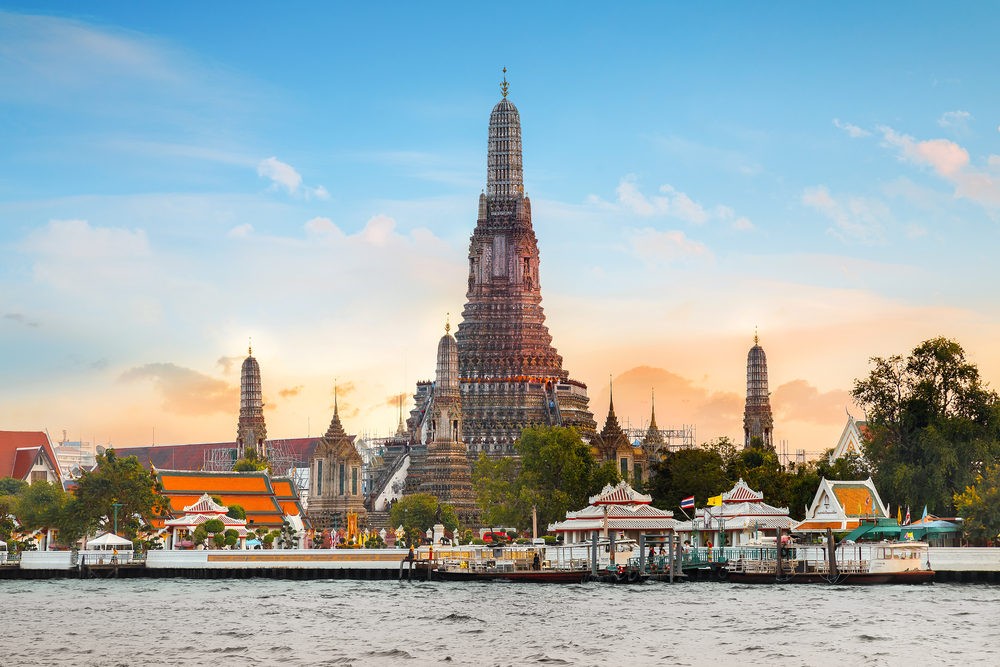 Wat Arun
Also known as the 'Temple of Dawn', Wat Arun is an architectural spectacular located on the Chao Phraya River.  Unique to other temples within the city, Wat Arun is covered with small pieces of coloured glass as well as Chinese porcelain.
If you are an adrenaline junkie, visitors also have the option to climb this temple's 70 metre high spire which provides an unrivalled view of the Bangkok skyline.
Floating Markets
Only in South East Asia will you be able to experience the truly amazing floating markets. With stalls containing an abundance of tropical fruit, vegetables and freshly caught fish anchored to the river banks, you can guarantee that you will be sourcing high quality food.
In Bangkok, the best floating markets to visit are Damneon Saduak, Amphawa and Klong Lat Mayom.
Whatever your personal preferences, you will something of interest to do or see during your time in Bangkok. Interested in booking some flights to this popular capital? Check out these fantastic deals available from China Southern Airlines, starting at JUST £335pp*.
*Price correct as of blog publish date and are subject to availability.