There's so much to see and do in Charleston, South Carolina, so trying to get everything done in just three days can be a challenge, but hopefully our post will give you some ideas to add to your itinerary.
This stunning port city was named America's #1 South's Best City by Southern Living for two consecutive years, named #1 Small City by Condé Nast Traveller for eight consecutive years, named #1 City in the USA by Travel + Leisure for six consecutive years  and boasts a fascinating, yet complex history, a booming food scene and beautiful scenery.
Friday
When you arrive in Charleston, start your trip by getting acquainted with the city. Charleston has beauty hidden around every corner and the best way to discover this is by exploring for yourself! Take a walk along the boardwalks of the beaches; where you can plan where to relax, find your favourite looking restaurant, or you may even come across your new favourite coffee spot.
The Beach Club at Charleston Harbor Resort & Marina is well worth spending an evening in; it's located just across the water from downtown Charleston with amazing views of the city. Last year, the Beach Club was voted the #1 place to stay in South Carolina in Conde Nast Traveller's Readers' Choice Awards for the Best Hotel or Resort in Every State. Its nautical theme is a massive hit with locals and tourists alike and also has direct beach access with a sand and fire pit, a pool and even a marina. Next door sits the Charleston Harbor Fish House, which Charleston Magazine voted as the "Best Water View Dining". If you enjoy admiring war ships and marsh views, then consider making a reservation here and feast on incredible fresh seafood.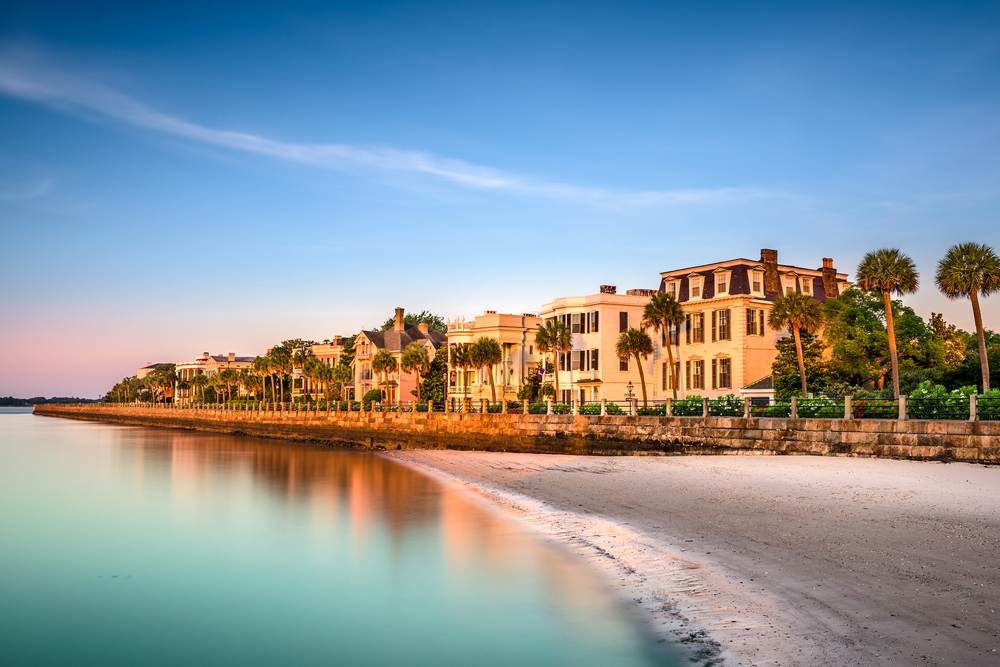 Saturday
Possibly one of the Charleston's most recognisable landmarks is Rainbow Row, a series of colourful historic houses that make for a perfect Insta shot! It also represents the longest cluster of Georgian row houses in the United States and is the best spot to start your morning while you decide where to go next.
Next, take part in a Charleston tradition and visit one of the oldest public markets in the country. The Charleston City Market opens at 9:30am every day and with over 300 vendors set up every day, you're guaranteed to find something special to take home with you. If you've waited to grab breakfast or even brunch, then you're in luck as this market is sprinkled with a variety of food for you to choose from.
For the afternoon, head to a beautiful beach called the Isle of Palms. It's a little way out of town but it's well worth the journey for the incredible views. It's situated between the Atlantic Ocean and the Intracoastal Waterway, which means no matter where you look, you'll be greeted with breath taking backdrops for your relaxing afternoon.
You won't have to worry about rushing back to the city centre to grab your dinner as there are plenty of incredible options on the Isle of Palms. Restaurants there like the Lowcountry Kitchen, serve fresh seafood which cannot be missed. Try the lobster burger or the classic fried shrimp!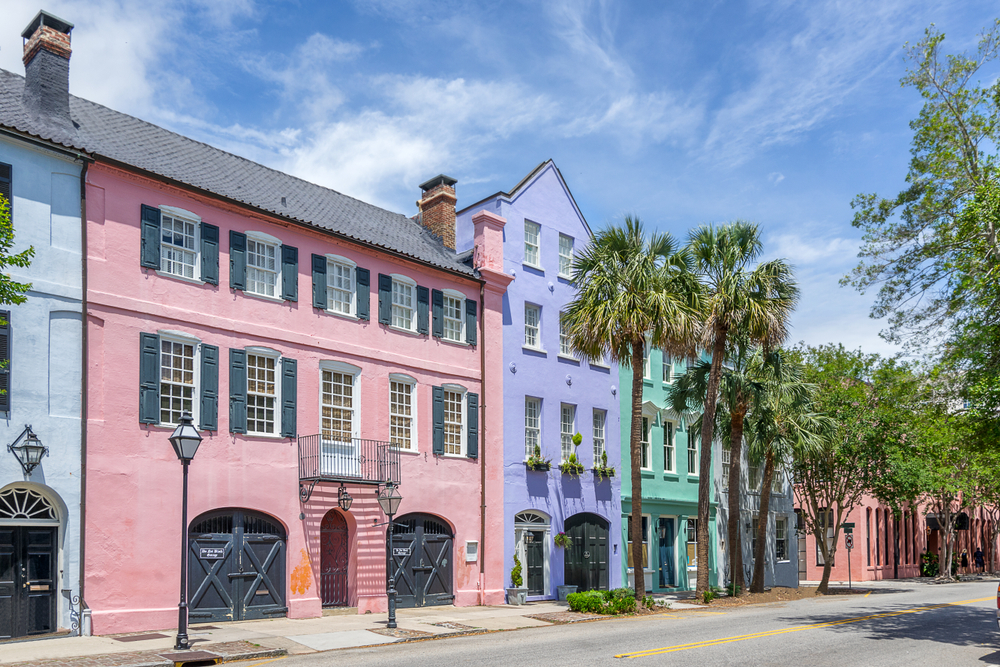 Sunday
On your last day, take another short journey outside of the city centre to spend some time discovering the Angel Oak Tree, which is located on John's Island. This magnificent tree is believed to be 1,500 years old and is thought to be one of the oldest living things in the United States – it really has to be seen to be believed and is well worth the visit. You can also take a walk around the surrounding area and take in the city's natural beauty.
Before you head back to the airport, spend some time relaxing on one of the beaches that surround the city and treat yourself to some much deserved R&R.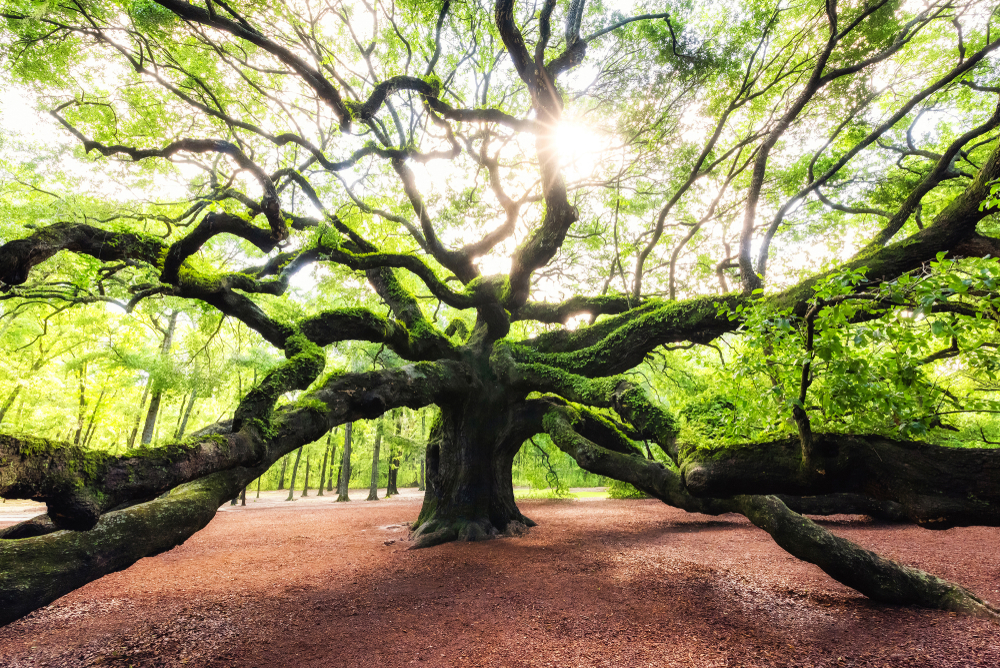 We hope our 48 hours in Charleston has inspired you to visit this fascinating destination. Have you ever been? Let us know your recommendations in the comments! Getting to Charleston is even easier with British Airways' direct route, which begins in April. Search our flights today: https://www.po.st/eFKz66