Instagram is one of the biggest social media crazes and gives you access to all the foodie and aesthetically pleasing picture you could ever ask for. Millions of people are using the channel as inspiration, maybe they're trying to find travel destinations for vegetarians, or many just love to look at all of the delicious food and dream of sinking their teeth into it one day. We've got some of our favourite San Francisco restaurants that you have to follow on Instagram!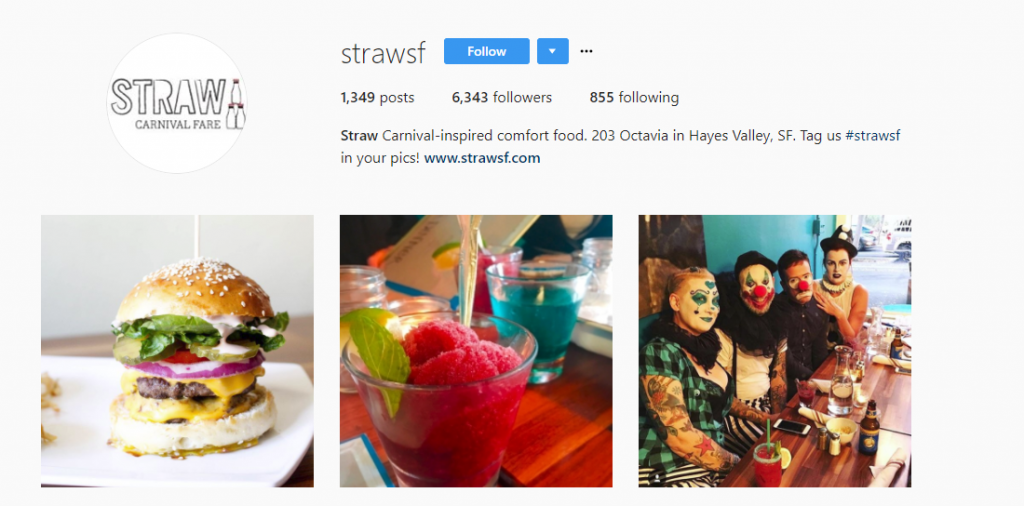 Straw
Straw is a carnival-inspired San Francisco restaurant offering delicious comfort food that you won't be able to get enough of. Their Instagram account is full of delicious looking food from burgers, to chicken and waffles and much more. The pictures are enough to make your mouth-water and their staff pictures will certainly lighten up your day with the big grins whilst serving up the food. Check it out here.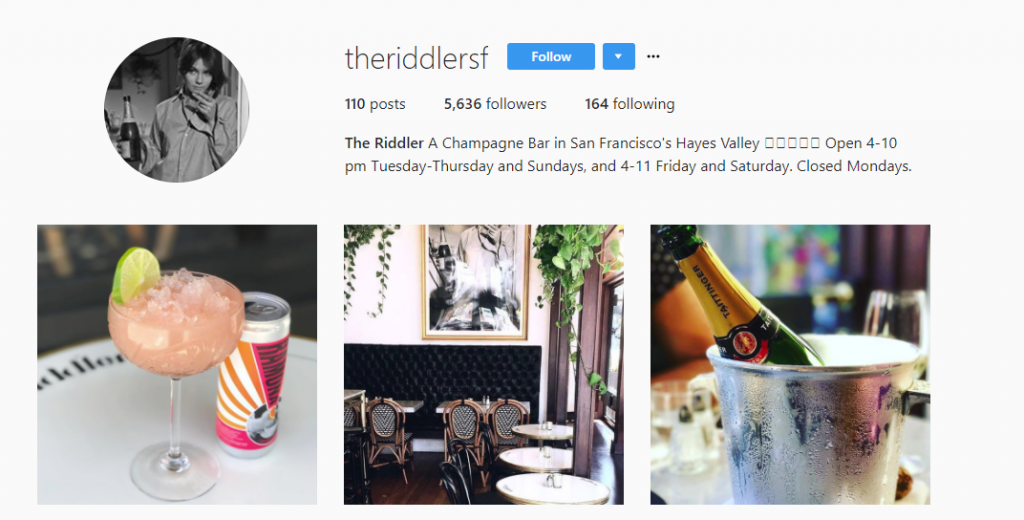 The Riddler
A champagne bar serving up delicious cocktails, champagne and food… it has popular Instagram restaurant written all over it. The Riddler is a wonderful champagne bar in San Francisco and we must admit their Instagram feed boasts nothing but class and tables for Beyoncé. The food looks fresh and the drinks look refreshing and with a photogenic wall inside, the Riddler is perfect for you inner food-photographers. Find it here.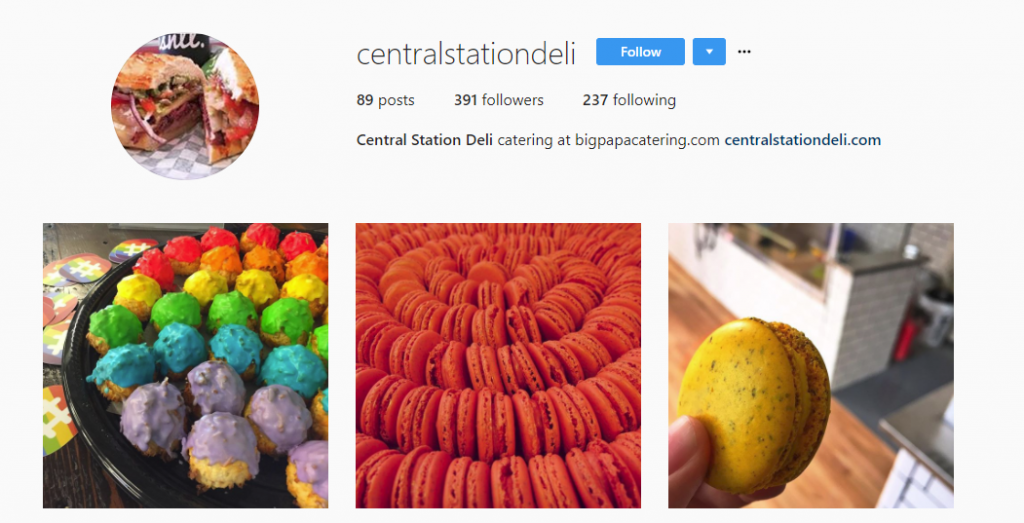 Central Station Deli
Ditch the black & white filters, because Central Station Deli's popular Instagram page is a vibrant demonstration of the flavourful food they have to offer. From colourful macaroons to a mouth-watering sandwich, this is one of the top places to eat in San Francisco if you're looking at taking some photos for your own Instagram too!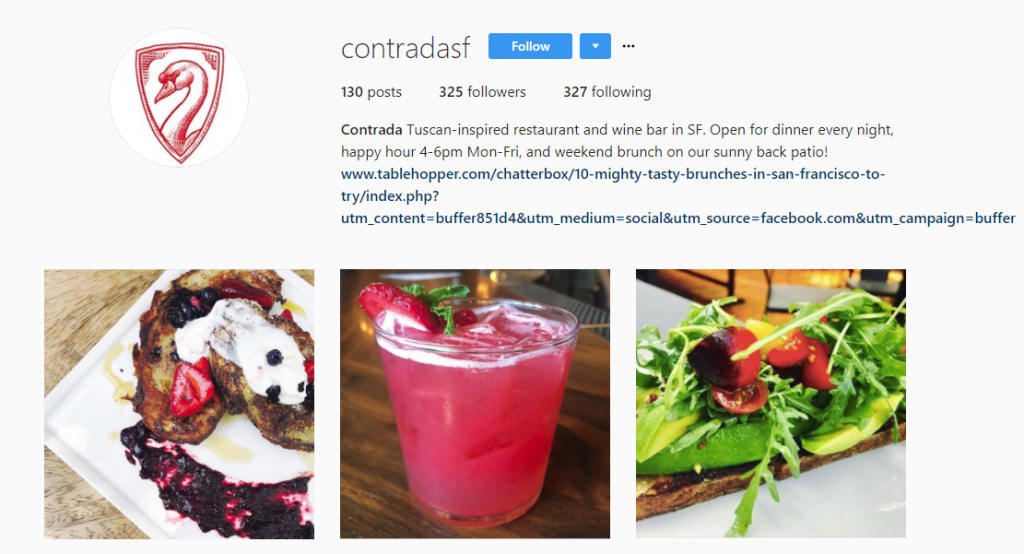 Contrada
One of the best restaurants in San Francisco is Contrada and their Instagram page show why. This Tuscan-inspired restaurant feature some of their favourite dishes on the menu including pizza, avocado on toast and a variety of drinks you can enjoy too. Follow this delicious Instagram page here.
Bellota
Bellota is a beautiful San Francisco restaurants serving up Spanish-inspired dishes and their Instagram is enough to give you serious food envy. They regularly show-case their cocktails and pristine restaurant alongside plenty of shots of their delicious-looking Paella dish. This Instagram page is good enough to book your flight tickets to San Francisco today!
Mr Holmes Bakehouse
One of the best restaurants in San Francisco for pastry delights is Mr Holmes Bakehouse and their Instagram page features lots of their delicious treats. They offer their fair share of delicious bites and coffees that are perfect for your brunch! Following their Instagram page will give you delicious food inspiration and will be sure to have your taste-buds tingling.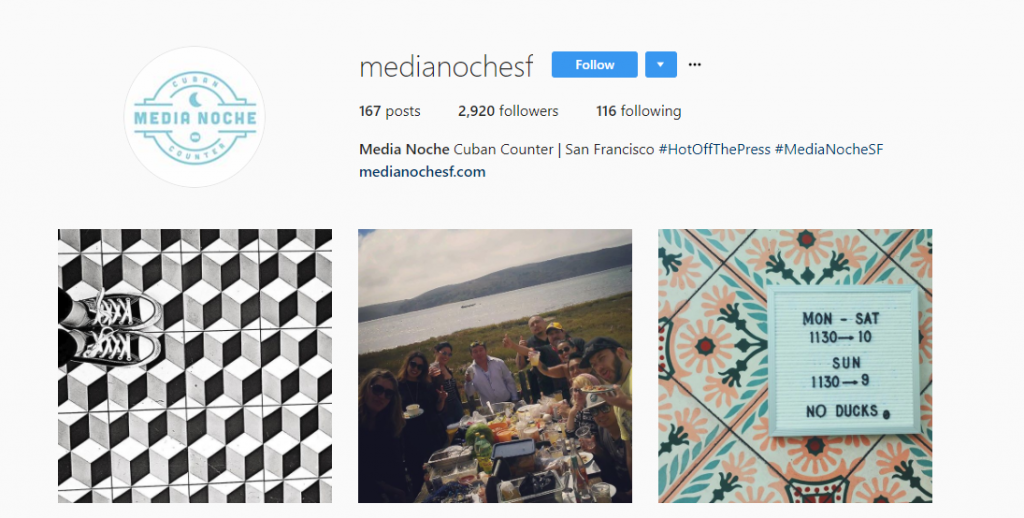 Media Noche
With its fair share of salads, ice-creams and bagels, you'll definitely be having some lunch-time envy when scrolling through Instagram. With the occasional dog photo too, this delicious restaurant in San Francisco will have you wishing you were across the Atlantic and in the USA for their lunch-time delights. Click to follow here.
These are just a few popular Instagram restaurants in San Francisco that are definitely worth following, and if you ever visit them we'd love to see your photos! Share them with us on TravelUp's Facebook page.