If you're a vegetarian, you're probably very mindful of where to go travelling because nobody likes going hungry when there isn't anything appetising around. There are few of the best destinations for vegetarians and vegans, however, TravelUp provided some top vegetarian travel tips so if you're travelling to these destinations or not you'll always have something to munch on.
Be Picky with Destination
If you're not looking to travel to anywhere in particular, be mindful of where you wish to go. There are many great destinations that have hundreds of restaurants catering for vegetarian travellers, especially New York. The city is so multi-cultural and one of our favourite additions to the city was a café dedicated totally to avocados. Get ready to book your flight to New York because once you start exploring the options, you'll want to fly out there to try for yourself.
Plan ahead
We'd love to tell you to be spontaneous with your food and eat wherever you may come across, however that doesn't always plan out especially with many restaurants failing to cater for vegetarians. Check out websites like Urban Spoon and Happy Cow which will help give you vegetarian recommendations. This will fill you with confidence, especially look at the menus of the restaurants that you won't go hungry – you might even find some delicious vegetarian food ideas that you didn't think about making before!
Check hotel facilities
Sometimes you might have to cook your own meals, and if you think this might be the case try and book a hotel with kitchen facilities or at least a mini-fridge. This way you can pack your own healthy vegetarian food, and it's always good to have a back-up plan too.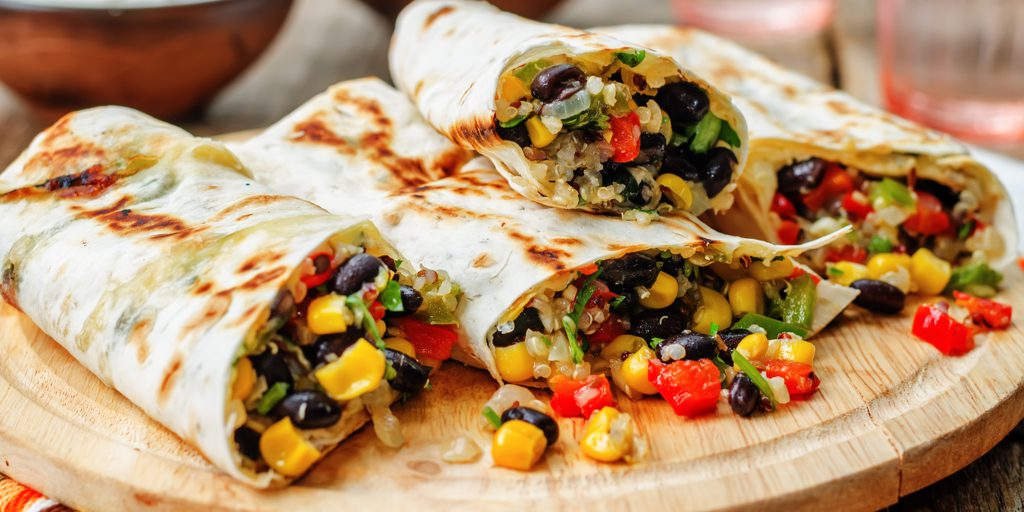 Pack food for the flight
Whilst you can request your meals for a flight, it's always the best option to pack your own vegetarian travel food as a lot of the meals might not be plant based. This way you can ensure that you won't go hungry on your flight at all, plus you can pack some extra snacks too!
Pack Protein Powders
In some destinations it can be hard to find a plant-based protein, so make sure you take some with you to ensure you are keeping a balanced diet whilst travelling. It's always better to be safe than sorry.
Study the local cuisine
If you know that you're travelling to another country that doesn't speak the same language as you, study what healthy vegetarian foods are in the area and how to say this in their language. You can even download a mobile language translator app to help you along the way.
Check for food stores in the area
In every city that may not seem like it offers vegetarian options, always check for grocery stores or vegetarian stores nearby. Once you find one, stock up and then you can have snacks for your next travels and not worry about trying to find a restaurant. You can then mix up visiting vegetarian restaurants or enjoying food from the store.
Food is only part of the travelling experience, and if you really want to travel to somewhere that isn't considered vegetarian, remember these top tips and you will not go hungry.
Save