TravelUp have teamed up with Lufthansa to bring you the best 3-day itinerary for a trip to the amazing metropolis that is Tokyo. Japan's capital has so much to explore and this itinerary will give you our top tips for what to do and what to see whilst in Tokyo.
Day 1- Modern Tokyo – West Side
8:00am
Travel on the train or subway for 25 to 30 minutes to Harajuku. Once in Harajuku, Meiji-jingu Shrine is a must visit. From here you can walk along Harajuku's main avenue, Omotesando, where you will find some quirky shops, perfect for souvenirs. Head east and explore the Nezu Museum and its beautiful gardens.
11:00am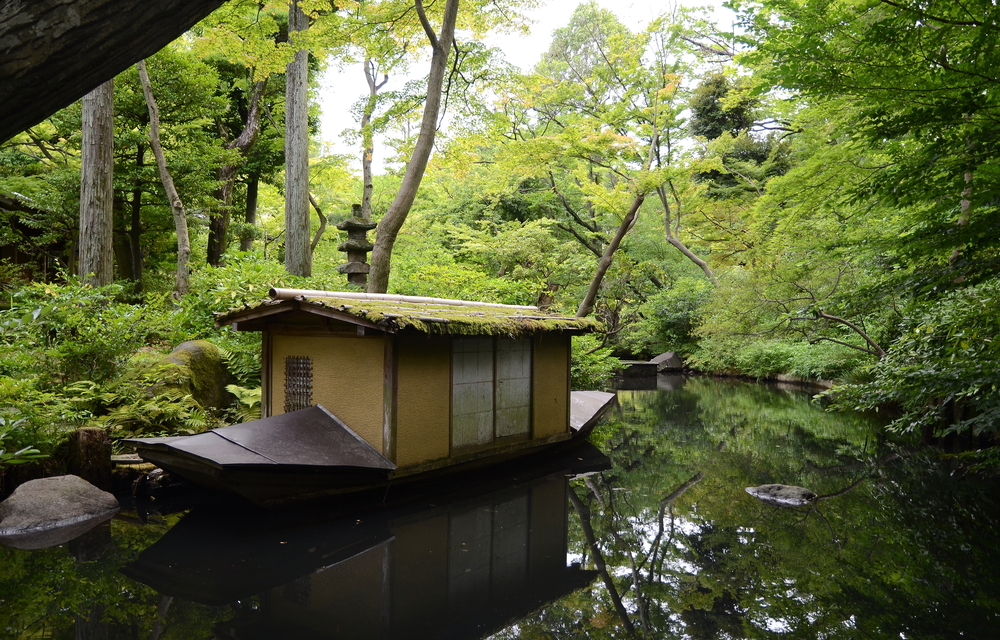 Head back towards Omotesando and Aoyama-dori and jump on the subway at Ginza to Shibuya heading west. This will take around 15 minutes.
11:30am
Once you have arrived in Shibuya, make sure you take the Hachiko exit the from the subway station. Here you are then able to walk across the world-famous Shibuya Crossing. This is a perfect opportunity to do some shopping in some of the biggest department stores and boutiques. Whilst in Shibuya, there are many traditional places to eat so grabbing lunch here is advised.
2:30pm
Travel one stop south on the subway from Shibuya to Ebisu Station. Once arrived at this station, change to the Hibiya subway line and stay on for two stops before getting off at Roppongi.
3:00pm- Late
At Roppongi you can explore the Roppongi Hills complex and take the elevator up to the 52nd floor of the Tokyo City View observation deck. You can get stunning views of the whole city here, a perfect place for a picture. The Roppongi district is a great area to grab dinner. If you are up for staying out late, there are plenty of cocktail bars and a fantastic nightlife for you to discover.
Day 2 – Traditional Tokyo – East Side
9:00am
Take a short subway journey to Asakusa and visit the stunning Senso-ji Temple as well as the Asakusa-jinja Shrine. You can explore the famous shrine which honours the three men who founded Senso-ji. Once you have spent enough time taking in the peaceful atmosphere, jump on the subway to Ueno.
11:00am
At Ueno, you can spend a few hours exploring the pleasant Tokyo National Museum as well as the Ueno-koen Park and Tosho-gu shrine. Once you have finished admiring these beautiful sights, take the subway to Tokyo Station.
1:00pm
At Tokyo Station you can grab some lunch as there are many eateries including some fantastic sushi bars.
4:00pm
Spend this time exploring the streets of Tokyo – the shopping scene is rich and varied and a real paradise for lovers of street style or you could head back to your hotel to freshen up for a busy evening.
6:00pm
Head to Shinjuku, Ginza or Marunouchi and you will be able to find a lovely restaurant to eat dinner in, you will find some great traditional Japanese restaurants cuisine here. From here, there are plenty of cocktail bars in each of these areas which you can enjoy.
Day 3- Tsukiji Market, Ginza and Hamarikyu Gardens
9:00am
Start the day by getting a subway to Tsukiji and explore the fish market and outer market. You will find some great sushi bars and restaurants in this area so it is a good place to grab some brunch. Tsukiji Market is usually closed on Wednesdays and Sundays so plan your trip around this to save disappointment.
11:30am
From Tsukiji you can take a short walk to Hama Rikyu and visit the Hama Rikyu Gardens. Take in the beautiful sights and have a walk around. After this, take a walk, taxi or train to Tokyo station…depending on how much energy you have left!
1.30pm
Once you have arrived at Tokyo Station, take a short walk around and then head for some lunch. The busiest times to eat at Tokyo station is between noon and 1:00pm so these times are best avoided.
2:30pm
Head east from Tokyo Station to the Imperial Palace at East Garden and have a walk around taking in the beautiful surroundings. Once finished, exit through the Kitahanebashi-mon and walk though Kitanomaru-koen Park. From here you can head to Yasukuni-jinha Shrine and Museum. Head back to your hotel for a rest or explore the surrounding area.
6:00pm
Take the train to Shinjulu where you can head up the Tokyo Metropolitan Government offices. You will be able to get an amazing view of the city and some days you may be able to see Mount Fuji. From here, walk along to the east side and see the neon lights of Shinjuku. There are some great restaurants and bars in this area which can end your trip perfectly.
To make the most out of your three days in Tokyo, we recommend staying in central Tokyo so you have easy access to all areas of the city. Is this your first time in the city? TravelUp have the best dos and don'ts to help you navigate this spectacular destination. If you are staying longer than three days, there are some amazing day trips from Tokyo that you can take which will fit perfectly with this itinerary. If you haven't already got your next getaway booked, get searching Lufthansa flights to Tokyo today, and remember toshare your best pictures with us on Twitter!