Las Vegas is a city that will never fail to surprise you, and whilst you'll probably want to choose your flights now to explore the lively city – we've got some interesting facts that will surprise you. Whether you're looking to learn more about the fascinating city or to top up your knowledge before your trip, we've got some interesting facts about Las Vegas.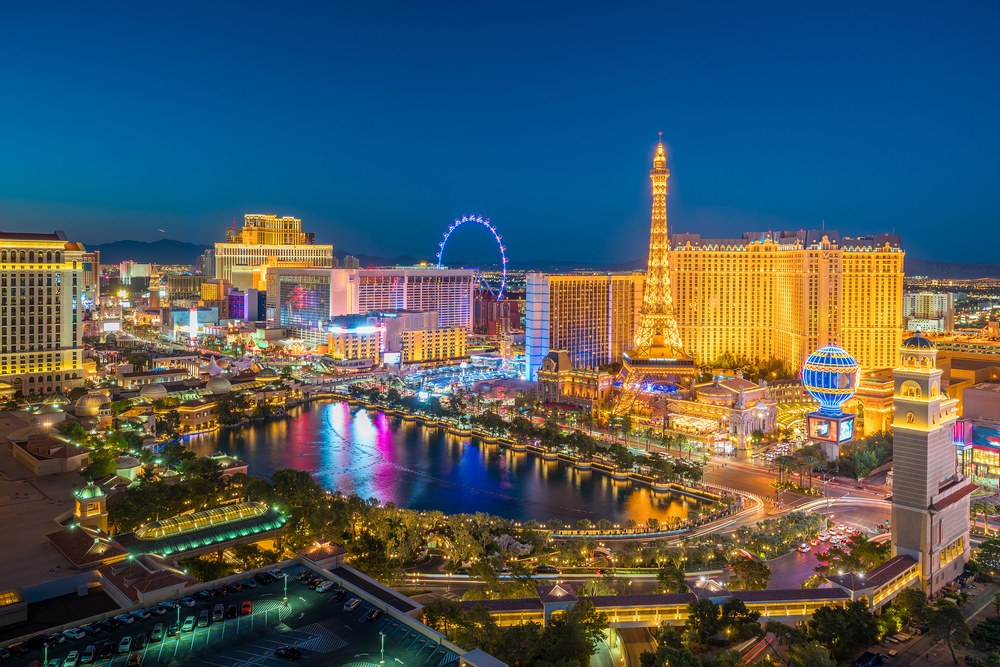 25-foot underneath the shimmering lights of Las Vegas are 200 miles of flood tunnels but are also home to more than 1,000 homeless people. Read more about one couple who have these tunnels their home, here.
Whether you wish to take this Las Vegas interesting fact as a challenge is totally up to you. If you were to spend one night in every hotel room in Las Vegas, it would take you 288 years.
If you come across a man-made fountain or lake in Las Vegas, they use "grey-water". This the recycled water from the bathtubs, sinks and showers making the city more ecologically friendly and preserving water! Learning this, it's probably not wise to drink the water when passing by.
If you ever find your way to outer space (which is impressive enough), you'll be able to this Las Vegas fact for yourself. The Las Vegas strip is the brightest place on Earth when looking down!
Here's an interesting Las Vegas fact that we all wish we could do. American businessman Howard Hughes was staying at the Desert Inn longer than his initial reservation which was every room on the top two floors. The hotel asked him to leave, but instead, he bought the resort for around $13 million.
With over 300 weddings in Las Vegas a day, it makes the city the top wedding destination in the US and second to Istanbul in the world.
The Luxor pyramid has a recognisable shining light into the sky, and that single light costs $51 per hour to run on electricity. Bet you're glad your electricity bill isn't that high!
Outside the MGM Grand Hotel is the recognisable Bronze lion and is the largest sculpture in the United States weighing 50 tons.
Located on The Strip is the recognisable The Mirage which you'll probably recognise from its gold windows. These iconic golden windows get their colour from real gold dust which is very impressive and expensive… for a window.
Out of the world's 25 best hotels, 15 of them are located in Las Vegas.
An interesting Las Vegas fact is that there are over 10 different languages that are popularly spoken in the city so you might want to look at getting one of the best foreign language apps.
These are just a few interesting facts about Las Vegas and the best way to learn about the incredible city is to experience it for yourself!