Amsterdam, Barcelona, Rome and Prague all ticked off your bucket list and unsure where to discover next? Why not try a city break in Europe that isn't filled with tourists and get a real authentic feel for the country you're visiting! We've put together a list of the top ten unusual weekend breaks in Europe to give you some ideas.
Zadar, Croatia
If you need a getaway but want the best of a historical city and a beautiful beach, then Zadar is a great choice. Sitting along the famous Dalmatian coast, this town is full of culture, sun and sea but without the crowds. Enjoy a stroll through the city centre and marvel at the mixed bag of architecture that sweeps the streets and then head down to the beach for some much needed R&R. From May to October, you can expect high temperatures to stay in the 20°C range, perfect for exploring and relaxing.
Cork, Ireland
Cork is officially known as Ireland's second city, but amongst locals it's quite often referred to as the 'real capital of Ireland'. It's certainly an interesting European city break – you can expect to find live-music, fabulous restaurants, pubs and great shops here, all of which come with a warm welcome from the locals. A must-see is the Blackrock Castle; from the outside it may look like an ancient building, packed with history and artefacts, but in fact it's refurbished inside and is home to a science centre and observatory as well as a restaurant and a bar.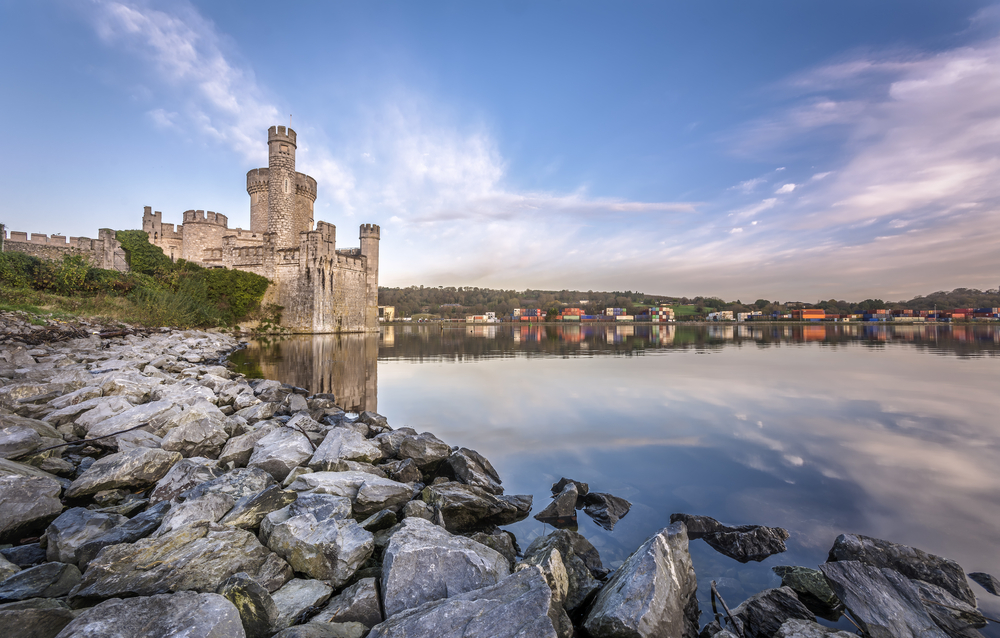 Carcassonne, France
Carcassonne is very famous for two things, the first being that the whole town looks like it has come straight out of a medieval fairytale and the second being that it's a great board game. This weekend break may be unusual, but it will be hard to find a place as stunning, quirky and historical as this again. Fully immerse yourself in the old town's medieval charm and then take a five-minute stroll down to Lac de la Cavayère for a quick dip in the lake before heading out to some of the local vineyards for a tasting session before you return back to the fortress. This is a fantastic location for history and nature lovers alike!
Ghent, Belgium
Been to Brussells and Bruges but want to see more of Belgium? Well, it goes without saying that Ghent should be your next destination. This unanimously proud city is one that shouldn't be missed; it's small enough to feel authentic and intimate but big enough to keep things exciting. Art lovers should pay a visit to the museums in Ghent; make sure you go and see The Mystic Lamb in St Bavo's Cathedral, a 15th Century piece of divine art by Hubert and Jan van Eyck.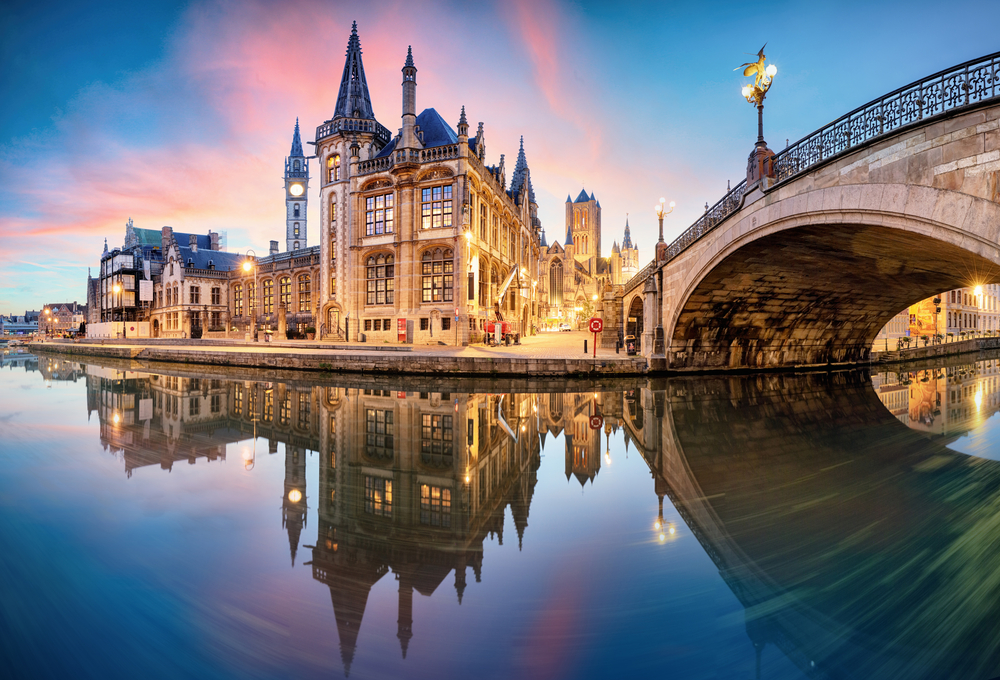 Arrecife, Spain (Lanzarote)
If you want to travel to a Canary Island for a weekend break in Europe and want to avoid the crowds, then Arrecife in Lanzarote may be the perfect choice. Ultimately, it is a working town that earns its living from agriculture as well as tourism, but don't let that put you off. It has elegant boutiques, bars, great restaurants and an inviting sandy beach – what more could you need? If you need a weekend of quiet relaxation and tranquillity, then this may be a great alternative from the usual suspects!
Verona, Italy
An interesting European city break would be a trip to Verona in Italy, where Shakespeare's notorious tragedy, Romeo and Juliet is set. It is also home to the colossal Roman Arena, although these days you're more likely to catch an opera there, than any gladiators fighting! Verona is both dazzling and breathtaking. There's so much to see and do in this city that you'll be spoilt for choice; explore the 12th century Cathedral or indulge in some retail therapy and browse Verona's high-end fashion and perfume shops. It's certainly a different experience of Italy and one that you won't forget for a while!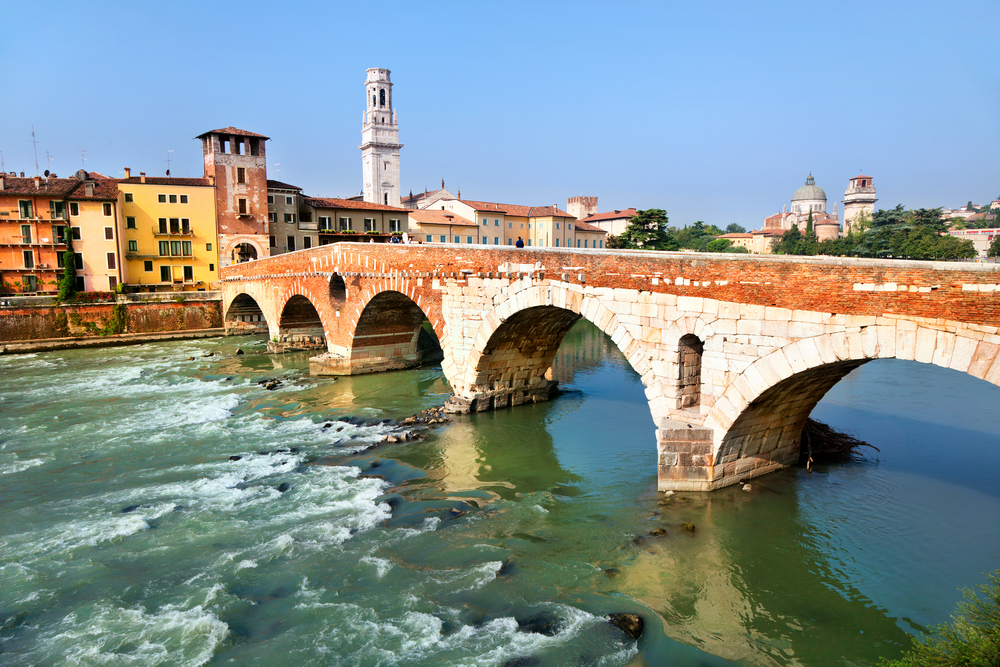 Bratislava, Slovakia
Located on the Danube river, Bratislava is an unusual weekend break in Europe. It's also a perfect destination to add to your itinerary if you're planning to travel Europe because it's just a stone's throw away from the cities of Vienna and Budapest. It's a city that's stuck to its historical charm, mostly due to its 18th Century buildings that line the streets and the castle that sits on a hill high above the city. Inside those buildings, you can find bars and restaurants that give it a modern touch. Spend your days in the beer halls or in the beautiful churches and parks that are dotted around the city.
Wrocław, Poland
Wrocław is almost like Kraków's little sister. It's fantastic for some traditional Polish culture but also holds a vibrant student culture, which helps the city come alive at night, making it a great destination for visiting bars and clubs. The city is home to 130 bridges, which is why it has earned the nickname "The Venice of Poland". It's a great destination to visit for some character and charm but also for history and to see a completely different side of Poland. Visit the 13th century Cathedral of St John the Baptist and climb the spires for an incredible panoramic view of the city.
Salzburg, Austria
Salzburg is perfect for weekend breaks in Europe; just a two-hour flight time from London, you'll be absorbing the breathtaking views in no time! There are two things in particular that Salzburg is famous for, the first being The Sound of Music and secondly, it's the birthplace of Mozart, but look past this and you'll find that the city has a wonderful arts scene, fantastic food and concert halls that will bellow out classic music 365 days a year. Visit Salzburg and immerse yourself in its natural beauty, the scenery, the surrounding mountains, the alluring domes and spires of the fortress and all of this sits next to the fast-flowing Salzach River.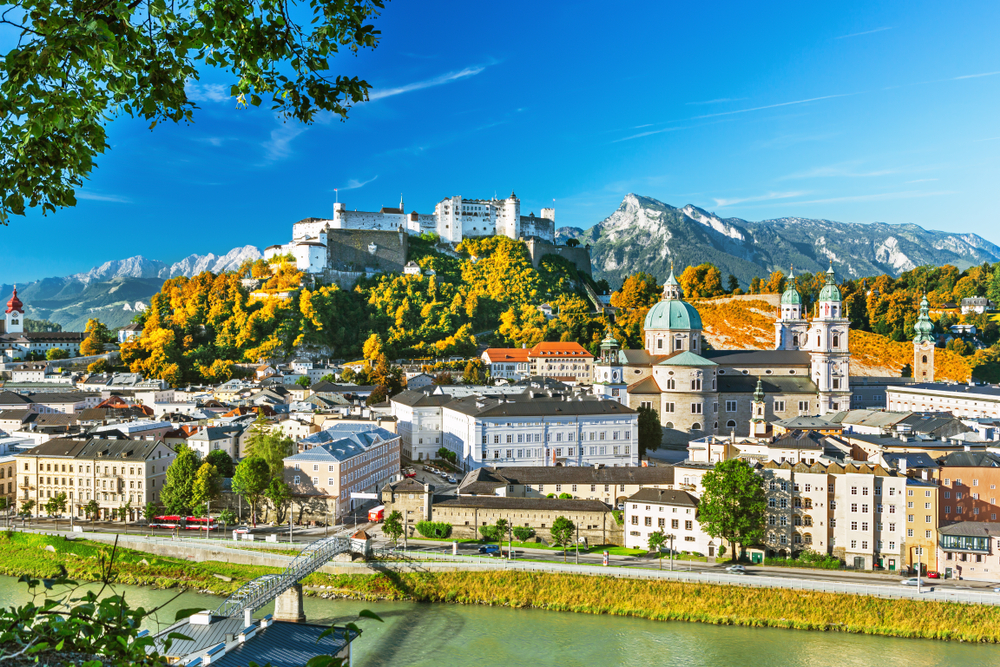 Rotterdam, the Netherlands
You've seen Amsterdam, now it's time to visit Rotterdam. If you love modern architecture, then Rotterdam should definitely be on your list of city breaks to Europe. A large portion of this city was bombed during World War Two but since then it has re-built itself as an open-air gallery of contemporary and modern construction, boasting some of the most beautiful building's in Europe. Rotterdam is certainly one of the most exciting cities to visit right now due to its multiethnic community, its nightlife, its maritime tradition. You won't be short of things to do and see in this metropolis!
Which European city break takes your fancy? Search for flights now and get booking! Let us know your favourite city to visit on Facebook or Twitter!